At first, Theo and Beau were just two new friends who liked to snuggle up together at naptime.
Before too long, though, the rescue puppy and his toddler brother were stars of the (very) small screen, with photos of their daily dream-sessions charming their mom's Instagram followers. Then, they became a viral sensation here, there and everywhere -- and those Instagram photos went from collecting hundreds of likes to tens of thousands with fans anxiously awaiting new snaps. Now, they're bringing their naptime love story to the printed page.
Momma's Gone City blogger Jessica Shyba has signed a deal with Feiwel & Friends for two books featuring the duo. Bedtime for Theo and Beau, the first of the two volumes, is set to be published on February 4, 2015 -- and according to the publisher, the Santa Cruz SPCA, through which Shyba's family found Theo, will be involved with the project.
Jean Feiwel, senior vice president and director of the Macmillan Children's Publishing Group (of which Feiwel & Friends is an imprint), called the photos "irresistible."
But of course, if you are one of Shyba's 230,00 (and counting) fans, you already know that. And if you haven't been privy to the cuteness yet, please allow us the pleasure of introducing you with some of the latest scenes from @MommasGoneCity...
Related
Before You Go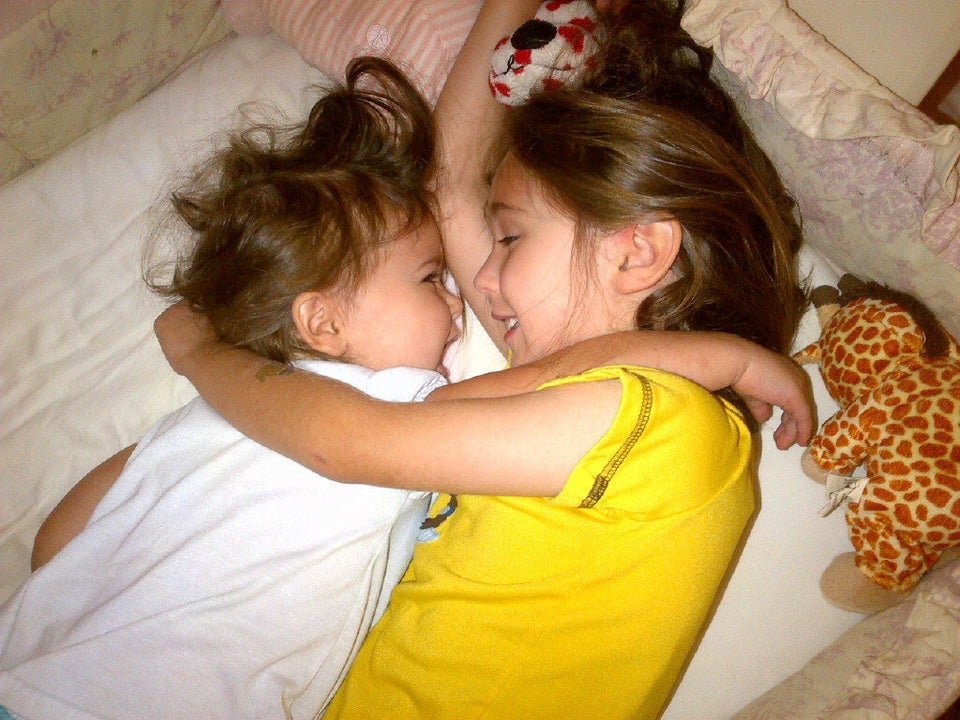 Love In One Photo