A man was charged with second-degree murder, manslaughter and a related gun charge in the death of 19-year-old Renisha McBride, Michigan's Wayne County Prosecutor's Office said Friday.
Prosecutor Kym Worthy announced the charges against Theodore Paul Wafer, 54, also known as Ted, who allegedly shot the young woman in the face on his porch in Dearborn Heights, Mich. in the early hours of Nov. 2.
"We obviously do not feel that the evidence in this case reveals that the defendant acted in lawful self defense," Worthy said.
Wafer's attorney, Cheryl Carpenter, did not immediately return a request for comment.
"Under Michigan law, there is no duty to retreat in your own home, however, someone who claims self defense must honestly and reasonably believe that he is in imminent danger of either losing his life or suffering great bodily harm, and that the use of deadly force is necessary to prevent that harm," Worthy added in a statement. "This 'reasonable belief' is not measured subjectively, by the standards of the individual in question, but objectively, by the standards of a reasonable person."
Several hours before the shooting, McBride reportedly crashed her car several blocks away in Detroit. Detroit Police said they received a call just before 1 a.m. reporting a female driver had hit a parked car and then left the scene on foot. Worthy said she appeared disoriented and bloody.
Regarding the call as a lower priority, officers were not immediately sent to the scene of the accident. A little later, they received a call in which another individual said the driver had returned to the accident and appeared to be intoxicated or injured. By the time cops arrived at 1:40 a.m., 17 minutes after the second call, no one was there.
The Detroit News obtained a recording of the Dearborn Heights dispatcher who took the call around 4:45 a.m. from the homeowner saying he had just shot a woman on his porch. Listen to the audio, edited to remove silences and unrelated communications:
An official explanation of McBride's activities between the accident and her death has not been given, though her family has said they believe her phone was dead and she went to the man's house looking for help. Carpenter previously told The Huffington Post her client was awoken that night by noises and thought someone was trying to get into his home. She also said she believed when the evidence came to light, it would show her client's actions were justified.
According to Worthy, McBride knocked on the locked front screen door of the home. There were no signs of forced entry, and she reportedly was unarmed.
The Wayne County Medical Examiner's Office ruled McBride's death a homicide. The autopsy showed that she was shot in the face, and not at close range. A toxicology report released Thursday showed that she had a blood alcohol content of almost .22, more than double the legal limit for driving. She tested positive for marijuana, though the report recommended a second test to confirm.
Wafer is expected to be arraigned Friday afternoon. He faces a maximum sentence of life in prison for the second-degree murder charge. Manslaughter carries a maximum penalty of 15 years in prison. The additional felony firearm charge carries an additional mandatory penalty of two years; Michigan law imposes the two-year sentence when a person is in possession of a firearm while committing or attempting to commit a felony.
Third Judicial Circuit Court of Michigan non-criminal records accessed online show Wafer was in court in 1995 after filing a complaint against a woman. It appears he was seeking a restraining order.
The Rev. Al Sharpton said, "We are in prayer for the family of Renisha McBride, but we are also urgently calling for justice for the loss of this daughter, sister, and friend."
"I am Renisha McBride and my life matters," reads a poster in support of the victim.

Before You Go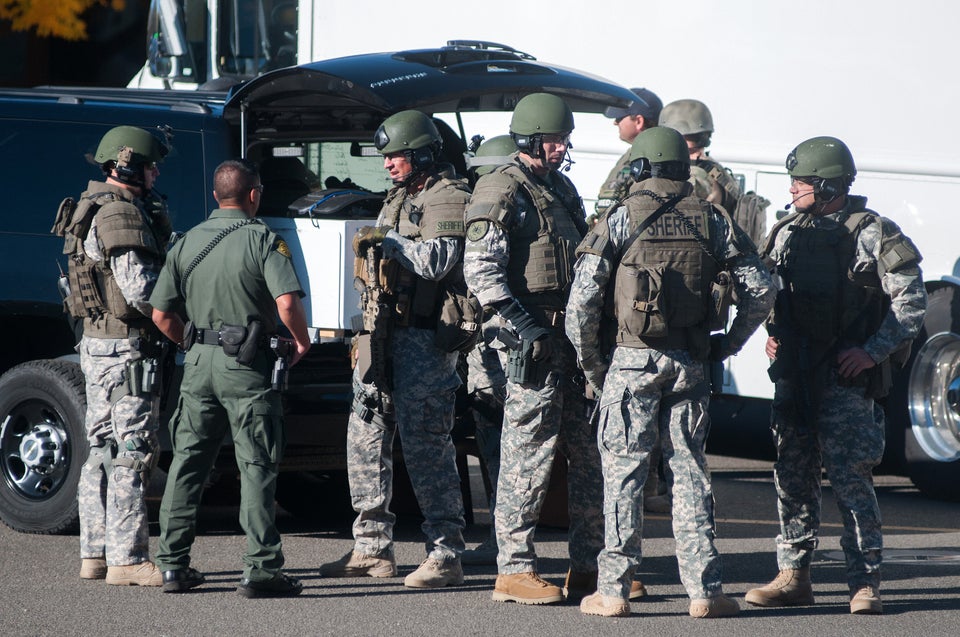 Shootings In America
Popular in the Community