 Theodore Wafer, charged with second-degree murder in the death of 19-year old Renisha McBride, entered a not guilty plea in court Wednesday as his trial was set for June.
Wafer was arraigned before Wayne County Third Circuit Court Judge Qiana Lillard in Detroit. His jury trial will begin June 2.
"There is a lot of investigation and discovery and work the defense needs to do," Carpenter said, according to the Free Press report.
The prosecution alleges that Wafer shot the unarmed young woman with a shotgun through his locked screen door at his Dearborn Heights, Mich. home in the early hours of Nov. 2. She died instantly.
McBride had crashed her car several hours earlier nearby and her family believes she came to Wafer's door for assistance. Carpenter has said Wafer was in fear that someone was trying to break into his house and that evidence will show he acted as a reasonable person in that situation. In his 911 call, Wafer clearly states that he had just shot someone on his front porch.
McBride had a blood alcohol content more than double the legal limit and also had traces of marijuana in her system. After her crash earlier in the night, she wandered away from the accident scene on foot, saying she "just wanted to go home." She had blood on her and appeared disoriented, said Carmen Beasley, a witness who spoke to her and called 911 for assistance.
"This court recognizes we can't automatically penalize one for making a bad decision when pressed to react quickly," said Judge David Turfe when he bound Wafer over for trial at the 20th District Court last month. "But at the same time, we can't allow one to use the bad decision as a shield to criminal prosecution. The defendant came to the door with a shotgun. His first thought was to bring the gun, not call for help or not answer the door."
McBride graduated from Southfield High School in 2012, where she was a cheerleader and soccer player. She had recently gotten a job at Ford before her death.
"I believe this man took my daughter's life for no reason," her father, Walter Ray Simmons, said after Wafer was charged in her death. "We just want justice done."
The shooting of a young, unarmed African-American woman by a white man in one of the most segregated metro areas in the country has drawn national attention from civil rights leaders and others who have called for justice for McBride. Some have seen her death, along with that of unarmed African-American victims Trayvon Martin or Jonathan Ferrell, as a symbol for larger racial issues in America. Martin, a Florida teen, was unarmed when he was shot to death in 2012 by neighborhood watchman George Zimmerman, who was acquitted. Ferrell was also unarmed when he was killed in North Carolina last year while seeking help after a car accident. A woman called 911 when he appeared at her house, and when police responded to the breaking and entering call Ferrell was shot 10 times by officer Randall Kerrick.

Wafer faces a maximum possible sentence of life in prison for second-degree murder. He was also charged with manslaughter, which carries a maximum sentence of 15 years, and a felony gun charge which carries a mandatory additional two year sentence.
Before You Go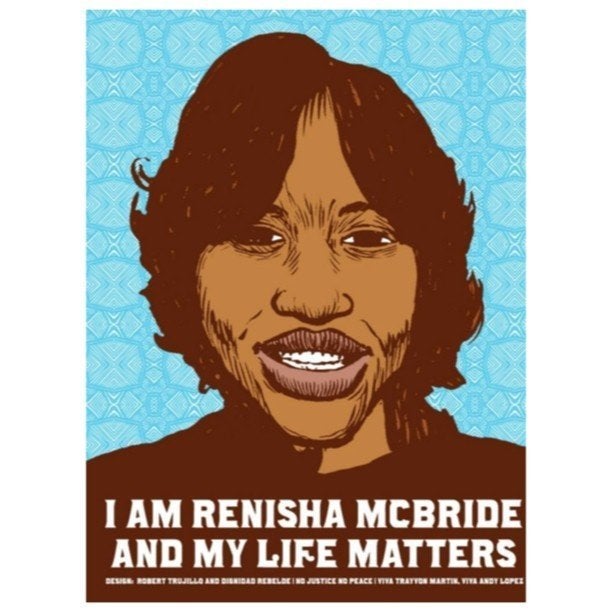 Renisha McBride Case
Popular in the Community