 Wafer, 55, is charged with second-degree murder, manslaughter and a related felony weapons charge in the death of Renisha McBride, a 19-year-old Detroit woman who was shot to death on Wafer's porch last year. On Wednesday, Wayne County Circuit Judge Dana Hathaway set his trial date for July 21, though it was initially scheduled to begin in early June. The final conference date is June 20.
McBride crashed her car shortly after midnight on Nov. 2; eyewitness accounts suggest she appeared confused and may have had a head injury. Her whereabouts for the next several hours are unknown, but she appeared on Wafer's porch in nearby suburb of Dearborn Heights after 4 a.m.
Wafer shot her in the face through his screen door before calling 911.
Wafer's attorney has portrayed his actions as self-defense, and said he feared McBride was breaking into his home. Defense attorney Cheryl Carpenter objected to assertions that McBride was seeking help after a car accident, and the Associated Press reports court filings show the defense may attempt to question McBride's lifestyle and whether she "had a character trait for aggression."
However, McBride's family's lawyer, Gerald Thurswell, has questioned whether Wafer could reasonably fear for his life when an impaired, unarmed, average-sized woman was standing outside his locked door.
"She was 5-foot-4 inches tall, 19 years of age, had no weapon, had nothing in the whole world that could cause him to reasonably believe that he was in fear of grave bodily harm or death and no evidence of breaking or entering," Thurswell told The Huffington Post last year.
A toxicology report showed McBride had a blood alcohol content more than double the legal limit and may have been under the influence of marijuana at the time.
Assistant Wayne County Prosecutor Danielle Hagaman argued at a December hearing that if Wafer was scared for his life, he should have called 911, rather than coming to the door with a weapon.
Detroit is one of the most racially segregated metro areas in the country, and the races of the two individuals -- Wafer is white and lives in a predominately white suburb; McBride is black and lived in majority black Detroit -- has locally raised questions about a divide between city and suburbs and pointed to continuing racial tensions in the Detroit area.
Additionally, McBride's death, as one in a string of black victims killed by white shooters, has drawn national attention and calls for justice from political and civil rights leaders. Her case echoes that of Jonathan Ferrell, an unarmed black man who was shot to death by a police officer in Charlotte, N.C. while seeking help after a car crash. Officer Randall Kerrick was indicted on a voluntary manslaughter charge in January.
Wafer faces a maximum possible sentence of life in prison for the second-degree murder charge and 15 years for manslaughter, as well as an additional two years for the felony gun charge.
Judge Qiana Lillard had been scheduled to preside over the trial, but she was recused last week because one of the prosecutors had been listed as part of her campaign committee and sold tickets to a fundraiser on her behalf.

Before You Go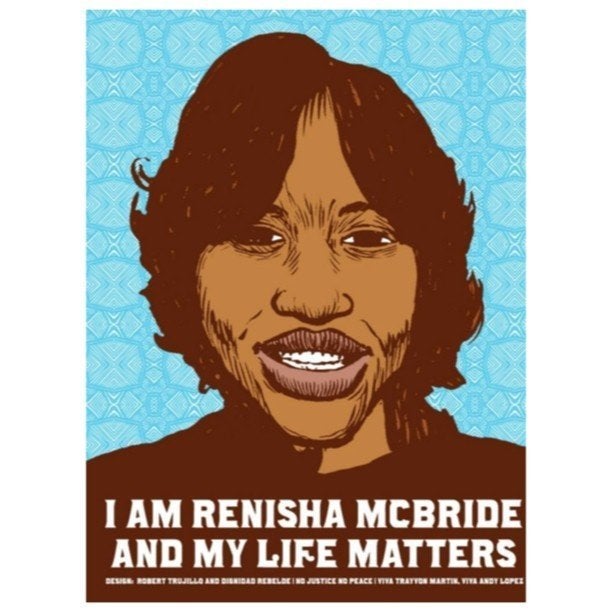 Renisha McBride Case
Popular in the Community