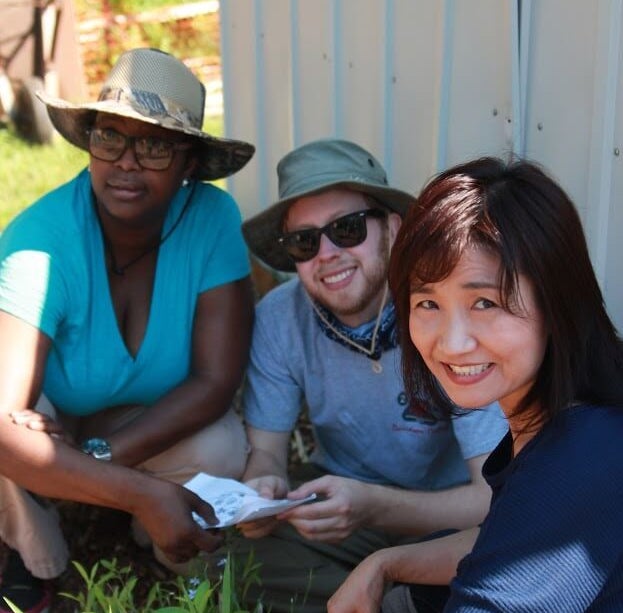 A single conversation can change your life. It happened to me when I was in my early thirties: One Sunday after church, I saw Wallace Alston, the senior pastor of Nassau Presbyterian Church approaching me. Hoping I wasn't Alston's intended conversation target, I made several moves to the left and the right. My attempts at avoiding eye contact didn't shake him. It was clear he wanted to talk to me.
Without any introduction or greeting, he approached and declared, "Wayne, you belong in Seminary."
At first I was confused, and looked to either side, as though I was looking for another Wayne he might have been talking about. "Who me?" I responded.
When it became clear that he was indeed talking to me (there were no other Waynes around), I was horrified. What was he talking about? What if someone else heard us? With a nervous grin, I responded, "You have the wrong guy." I was a pastor's kid. I knew that seminary wasn't for me.
"Not at all," he said. For the next fifteen minutes or so, we had and awkward, nervous, unexpected conversation. Thinking back on it, I'm not sure if I stayed to be polite or because deep down, there had always been an unspoken –and in many ways, unimagined – thought that someday I might like to go to seminary
What was powerful about this conversation was that it appeared out of the blue. Of course, it wasn't. But to me, it had seemed unexpected. Wallace was a man who had watched me over the years, and could sense in me something that I didn't see in myself. He knew that I was struggling with how to integrate my commitment to serve the world with a loosely defined faith that was more cultural than anything else. He saw how unsettled I was and believed (rightly so as it turned out) that going to seminary would transform me personally and professionally. There was no talk about becoming a minster. Instead, he talked about starting a journey into the mystery of faith with conviction rather than certainty.
It was Wallace who took risk to approach me. I remember the conversation was uncomfortable, at least at first, and in the initial exchange I did everything I could to convince him that I was neither interested nor fit for seminary. But Wallace was persistent. His courageous engagement of me cut through my self-doubt and replaced it with imagination, possibility and clarity.
Every person I know that attended seminary has shared with me a similar type of conversation – one that caught them off guard, that caused them pause, and granted permission to enter a place that had long been in one way or another off-limits. Vocational calls to discern begin with conversations.
So where are these conversations happening now? I worry that in today's culture, where we don't want to introduce, to presume, to assume or to make people feel uncomfortable, the type of conversation I had with Rev. Alston are becoming extinct. Nowadays, we assume that if someone wants our help, they know where to find us.
Yet these conversations need to happen now more than ever. That is why the Center for Faith and Serve has launched Theological Education Week. From now until All Souls Day (November 1) seminarians, alums, clergy and others are encouraged to have courageous conversations with those in their midst.
This week, we are asking:
Current seminarians and graduates to reach out to one peer you feel you would benefit by at least exploring the possibility of enrolling in a seminary or divinity school.
Clergy to identify two people in their congregation who they feel have gifts for ministry however that gets defined and let them know your feelings and what you see in them…
Seminaries and Divinity Schools to reach out to the Career Service Offices at three colleges and universities where they have or want to have strong ties. Traditionally, recruitment for theological education has come from the chaplains and religious life offices. This year (and in particular, this week) we are encouraging schools to broaden their reach to include these departments that serve millions of current students, graduating seniors and alums in their discernment process. The intent of this exercise will be to replace the old stereotypes of theological education with the new realities of the present. To borrow from an old Oldsmobile add, "This is not your fathers Seminary."
So take advantage of this moment in time. The timing and energy of Theological Education Week is a call to move these conversations from the back burner to the top of the agenda.
If you or someone you know want to have a conversation with someone who's knowledgeable about theological education (and who won't push any particular institution) fill out this form, and someone will reach out to you. You can also visit the Seminaries that Change the World site (www.stctw.org), a comprehensive –though not complete! – list of prophetic institutions that are working to change the world.
Calling all HuffPost superfans!
Sign up for membership to become a founding member and help shape HuffPost's next chapter
This post was published on the now-closed HuffPost Contributor platform. Contributors control their own work and posted freely to our site. If you need to flag this entry as abusive,
send us an email
.