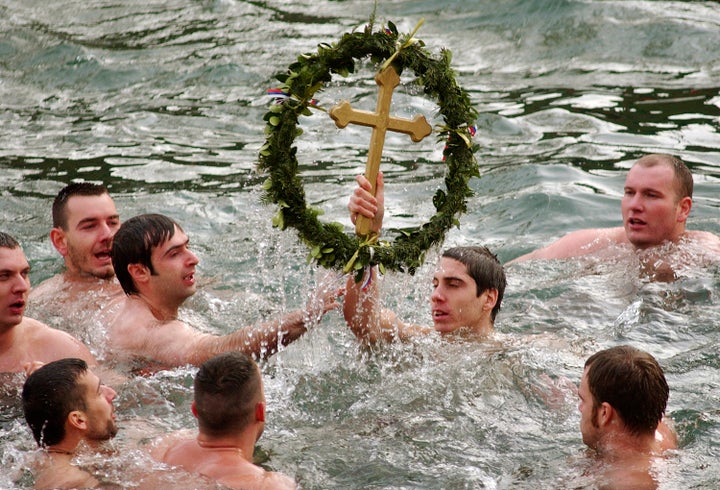 Click through the slideshow to see photos of celebrations of Theophany in Eastern Europe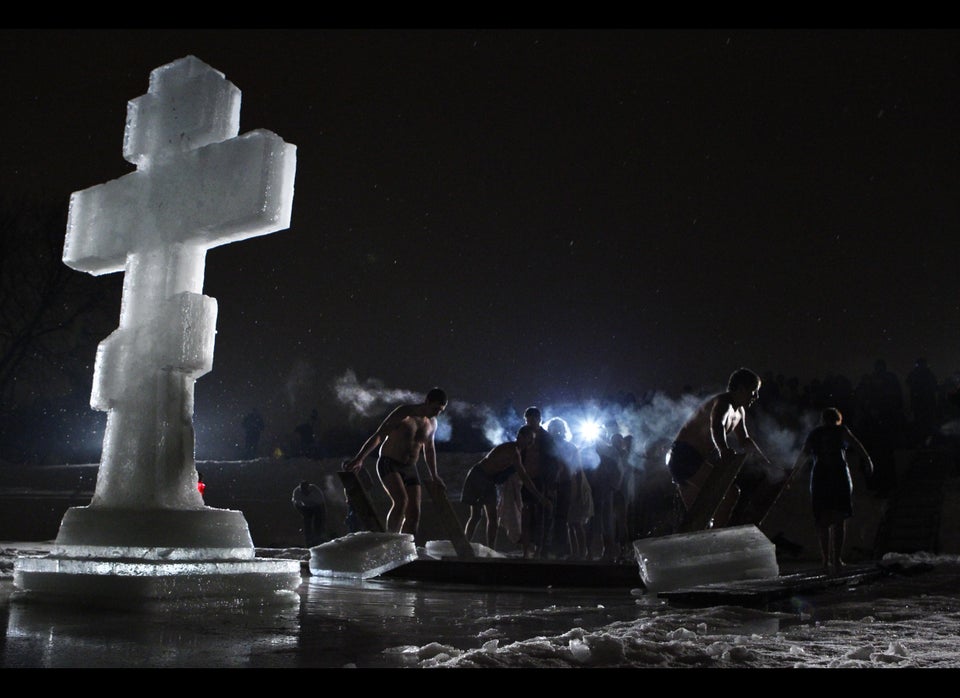 Orthodox Epiphany Celebrated
Theophany ("divine manifestation"), the Orthodox observance of Epiphany was celebrated on Jan. 19, 2012 in Eastern Orthodox churches that follow the Julian calendar. This feast, celebrated 12 days after Christmas, commemorates the baptism of Jesus in the river Jordan by John the Baptist. This event signals the day when Jesus is manifested to the wider world as Christ, the Son of God. Theophany is one of the most important feasts celebrated in Eastern churches, and is considered to be even more important than Christmas.
Water is one of the most important aspects of the feast of Theophany. The Orthodox believe that when Jesus was baptized by John the Baptist, the waters of the Jordan river were blessed and made holy by the God Incarnate entering into creation.
In countries that are primarily Orthodox, Theophany celebrations center around blessing of water, baptismal rites and blessing of homes. On the eve of Theophany, the faithful gather in churches to celebrate the Divine Liturgy and the priest blesses the water in the baptismal font. This holy water is kept to be used by the parish until the next celebration of Theophany.
On the day of Theophany, the clergy and people process to the nearest body of "living water," where the priest blesses the water. This blessing of the water represents the redemption of all creation. In many countries the water is blessed by throwing a cross into the water. Several hundreds of people dive into the freezing water and compete to retrieve the cross. In countries where the winter is very severe, a hole is cut into the ice in the shape of a cross, and the water is blessed by dipping the cross three times. Many people bathe in the freezing water re-enacting their baptism.