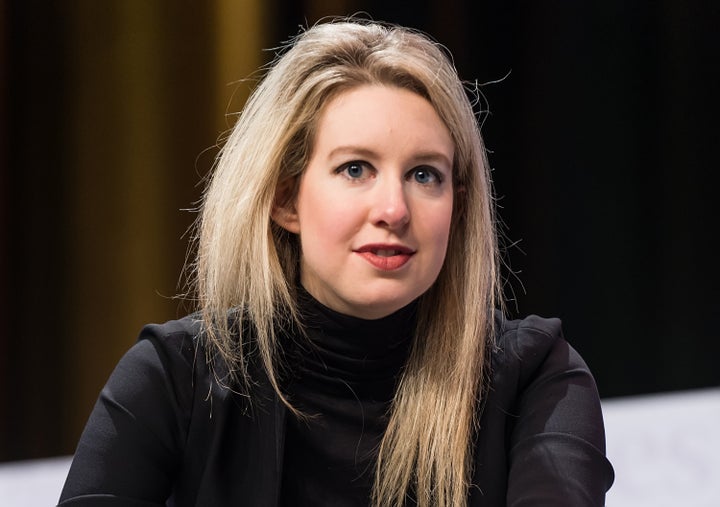 Things just got much worse for Theranos.
On Sunday, pharmacy giant Walgreens abandoned the embattled blood-testing startup accused of failing to deliver accurate results with its tests. The move came roughly nine months after The Wall Street Journal exposed major problems with the company's technology, which claimed to be able to run more than 240 blood tests using just a drop of blood.
"We have carefully considered our relationship with Theranos and believe it is in our customers' best interests to terminate our partnership," Brad Fluegel, Walgreens' senior vice president and chief health care commercial market development officer, said in a statement.
The announcement strikes yet another major blow against Theranos, the 13-year-old startup that once boasted former Secretaries of State Henry Kissinger and George P. Schultz as board members.
Nearly two weeks after the Journal published its exposé, the U.S. Food and Drug Administration said tiny vials Theranos used to collect patients' blood were not approved medical devices. In January, Walgreens suspended sending tests through Theranos' California laboratory, sparking a standoff between the two companies. According to a February report in the Financial Times, lawyers for Theranos believed there was "little legal basis for terminating the partnership." But the damage was already done.
"They've been unhappy with the relationship and it's really a question of working through the contractual and legal arrangements," an unnamed person familiar with the matter told the FT of Walgreens' position. "They're not interested in the Theranos deal."
In March, federal regulators proposed banning Theranos founder and CEO Elizabeth Holmes from the blood testing industry for two years.
"Quality and safety are our top priorities and we are working closely with government officials to ensure that we not only comply with all federal regulations but exceed them," Brooke Buchanan, a Theranos spokeswoman, wrote in a statement on Sunday. "We are disappointed that Walgreens has chosen to terminate our relationship and remain fully committed to our mission to provide patients access to affordable health information and look forward to continuing to serve customers in Arizona and California through our independent retail locations."
It's unclear how much the deal was worth.
By backing out of the partnership, Walgreens puts Theranos' finances in further jeopardy. Two weeks ago, Forbes downgraded the company's value from $9 billion to $800 million. In doing so, the magazine -- whose lists evaluating the world's richest people and companies are considered the most definitive measure of wealth -- valued Holmes' net worth at about nothing.
"At such a low valuation, Holmes' stake is essentially worth nothing," reporter Matthew Herper wrote in a report announcing the reassessment. "Theranos investors own preferred shares, which meanes they get paid back before Holmes, who owns common stock."
Holmes was previously valued at about $4.5 billion.