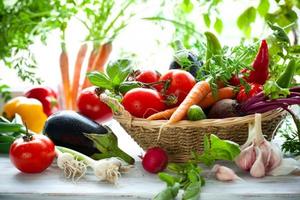 Cooking is an act of love and giving. Those who truly possess these qualities are the ones who cook exceptionally well and enjoy their cooking careers. A love for the culinary arts and wanting to help people obtain a sense of well-being via a therapeutic approach to cooking is the pillar of my professional mission.
Today, the culinary arts are popular career choices. Moreover, there are many supportive culinary career paths one can take in order to help people through life's difficulties and daily challenges. Nutrition, food allergy research, dietetics, food science, and holistic medicine are helpful courses of study that are centered on the curative nature of proper nourishment. All these disciplines are in high demand and can aid those who suffer from certain afflictions, anxieties, allergies, stress, diseases, etc.
Recently I was asked, "How could good nutrition and cooking positively affect the well-being of an operating room physician?"
This is a great question and it is one to which most of us have given little thought. At some time in our lives, we have sent loved ones into surgery, or we have been the one operated on. How often have we contemplated the state of mind of the surgeon and the operating team? When in this predicament, we are mostly preoccupied with the welfare of our loved ones, or we are mentally preparing ourselves for our own surgery; therefore, we place a great degree of trust in the physician. To truly answer this question took some serious thought.
I had to contemplate the initial question of good nutrition and its effect on surgeons.
The question I asked myself was, "What commonalities do chefs and operating room professionals have in common?"
Multitasking is the one crystal clear answer that arose.
Yes, multitasking! A chef, cook and all kitchen personal have to be masters at it. Multitasking is the name of the game in the restaurant business. Operating rooms are also a multitasking environment of a very critical nature. The surgeon, anesthesiologist, and the rest of a surgical team are constantly monitoring vital signs, blood pressure, pulse rates, vital organ analysis, anesthesia doses, etc.
As anesthesiologists and surgeons multitask in an operating room, a small inadvertent mistake could result in the loss of a life. A calming therapeutic approach to cooking combined with proper nourishment may, in fact, help the surgical team stay more focused, more alert and more responsive while engaged in operating room procedures.
Related