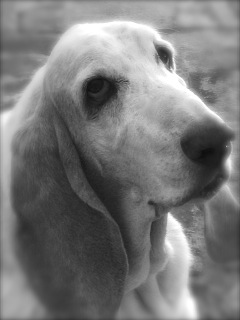 Plenty has been said and written about those wonderful, loyal and courageous animals, the Military Working Dogs.
But these intelligent animals not only protect our troops in the battlefield, root out drugs, explosives and criminals, they also bring a smile to the faces of the sick and the elderly, they are therapy to the traumatically stressed, the sick and the injured -- whether at home, at disaster locations or in nursing homes and hospitals.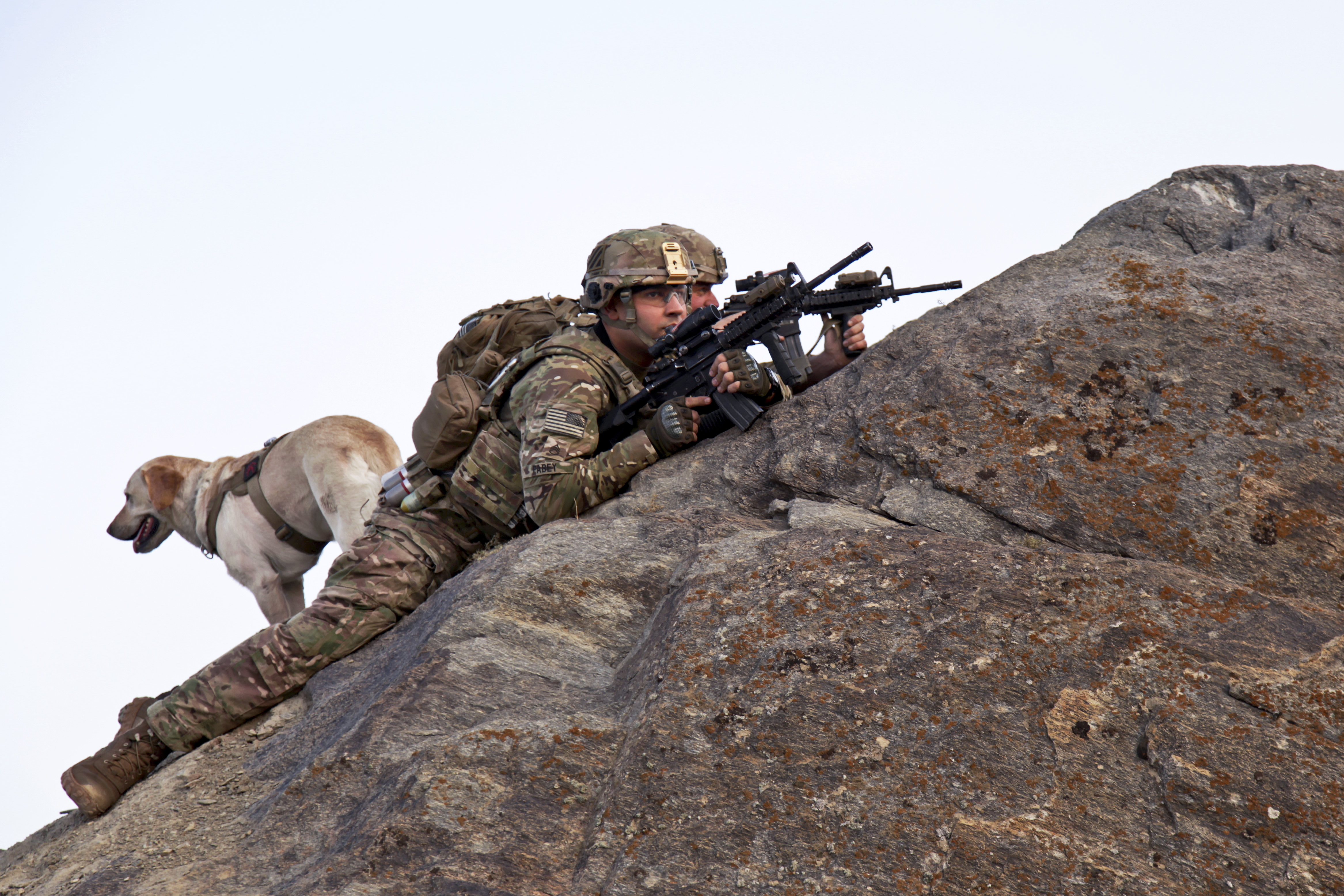 U.S. Army Staff Sgt. Sean Pabey, left, U.S. Army Sgt. James Carlberg and Army Staff Sgt. Abby, a military working dog, provide overwatch from the mountains of Maiden Shar in Afghanistan's Wardak province. Pabey, a truck commander, and Carlberg, a military working dog handler, are assigned to Company A, 3rd Battalion, 15th Infantry Regiment.( Photo DoD)
Whether they are called "comfort dogs" or "therapy dogs," we have seen these magnificent creatures providing emotional support, a little joy and just "some furry TLC" to those who needed such after the Newtown and Boston tragedies.
And now -- after yet another tragedy -- we read how man's best friend has been providing comfort to Washington Navy Yard (WNY) personnel in the wake of the Sept. 16 mass shooting, along with teams of counselors, social workers, chaplains, other support personnel and grievance experts.

According to the Navy, a team of volunteers and their comfort dogs from the Hope Animal-Assisted Crisis Response (HOPE AACR) have been offering comfort and encouragement to Washington Navy Yard personnel since Sept. 23.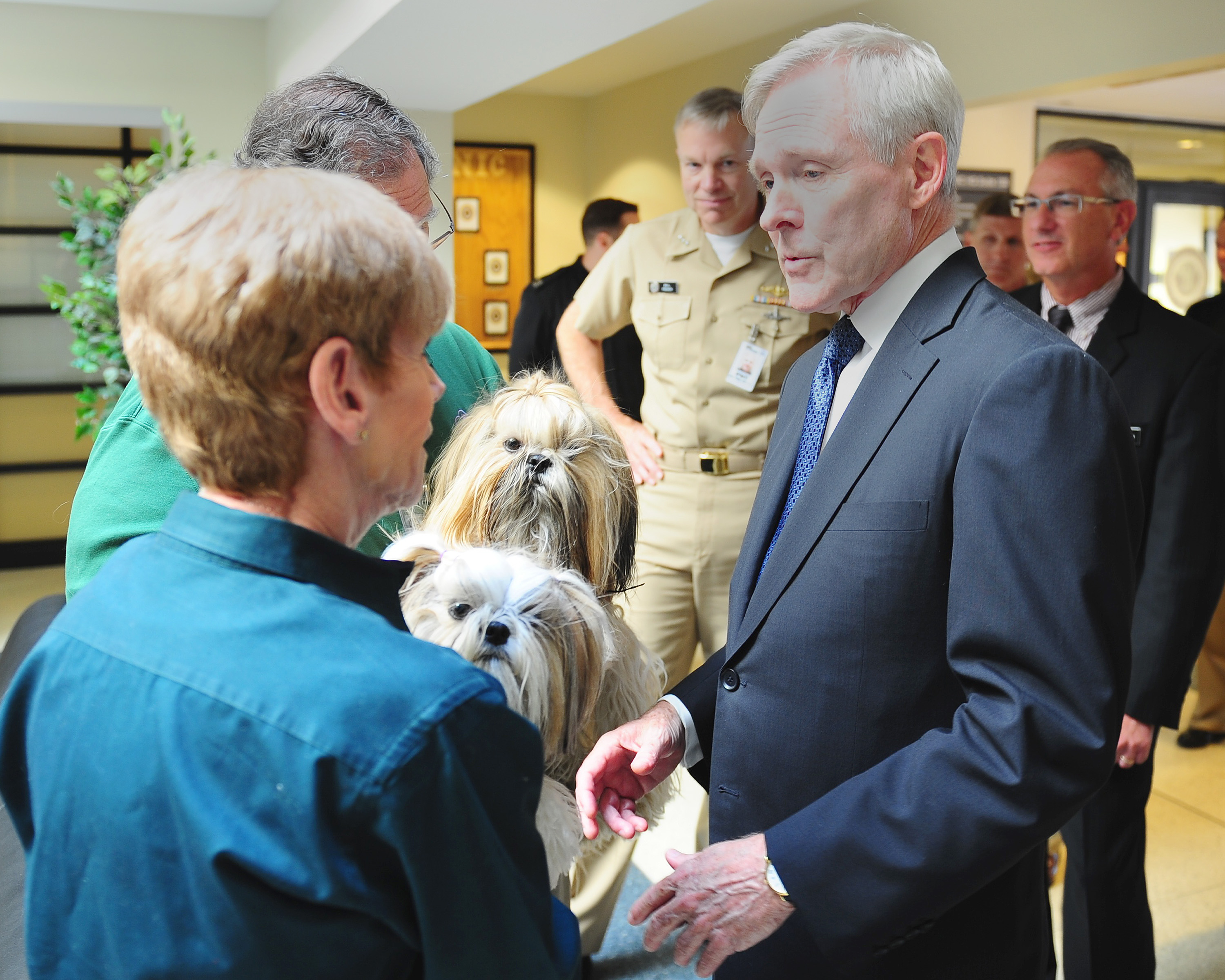 Secretary of the Navy Ray Mabus speaks with Mr. Burton Goldstein and Mrs. Shellie Goldstein, from the Hope Animal Assistance Crisis Response (HOPE AACR), who volunteered to help personnel affected by the shootings at the Washington Navy Yard. (U.S. Navy photo by Mass Communication Specialist 2nd Class Pedro A. Rodriguez)
Patrick Gordon of the Naval District Washington Public Affairs writes:
HOPE AACR is an all-volunteer, national nonprofit organization that provides comfort and encouragement through animal-assisted support to individuals affected by crisis and disaster. Teams consist of a handler and their dog, both trained to respond to intense emotional and environmental situations.

"HOPE comfort dogs provide a specialized skill set during recovery that is unique and very simple to explain - they provide an unqualified and appropriate opportunity to smile," said Amy Rideout, a member of HOPE AACR's board of directors. "So much of what we do and say during the recovery process is about significant loss and the serious business of getting the organization back to mission-ready status. The presence of a comfort dog provides an opportunity to unplug from all that and take a deep breath. These simple interactions show the survivors and emergency response personnel that they have support and that someone cares - this enables us to build hope and resilience."
The comfort dogs that perform these services go through about a year's worth of training at the local level. "Then, if they meet certain requirements regarding aptitude and personality, they go through a three-day certification workshop where they receive comprehensive training in animal-assisted crisis response," says Janet Velenovsky, HOPE AACR Eastern U.S. regional director.

Patrick Gordon concludes:
Since their arrival, the dogs have been a welcome sight for many around WNY and have left a lasting impact on those they've met.

"I think they're wonderful; I can say personally that dog I pet put a smile on my face," said Lori Knell, program analyst with Commander, Navy Installations Command housing. "It's such a great thing that they do, and such a morale booster. I wish they were here all the time."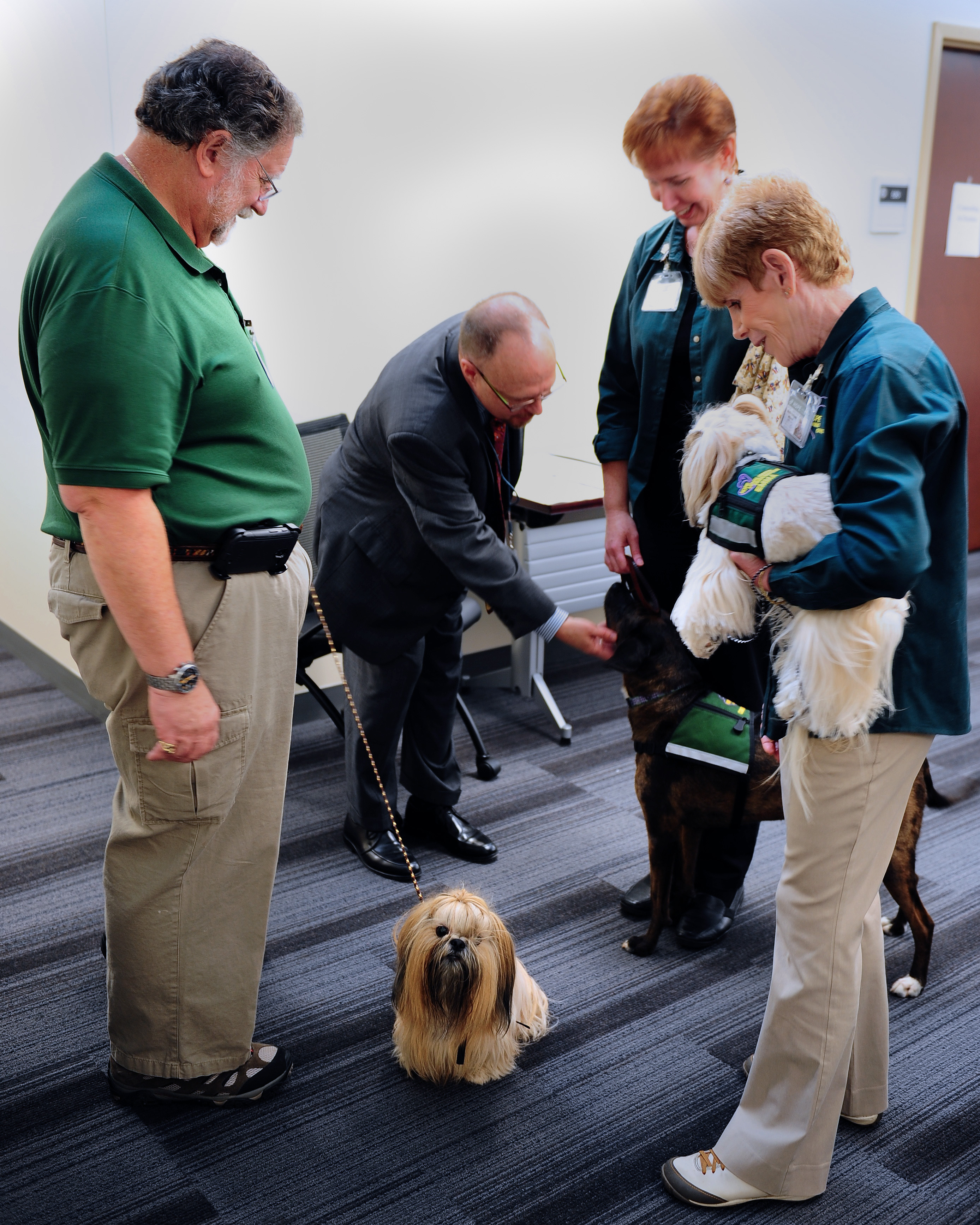 Members from Hope Animal Assistance Crisis Response (HOPE AACR) volunteer with personnel affected by the shootings at the Washington Navy Yard. (U.S. Navy photo by Mass Communication Specialist 2nd Class Pedro A. Rodriguez)
Read more of this story here
There are other organizations throughout the country which, through their dogs and handlers, provide similar invaluable services to those in need. ABC News' Good Morning America recently had an uplifting segment on one of these organizations that brought their "Canine Comfort Dogs" to Boston, the very same day of the marathon bombings, to do what they do best.

This article is dedicated to Bruce (lead photo), my son's favorite Basset Hound, a certified therapy dog who gave comfort to and put a smile on the faces of many senior patients at St. Joseph's Hospital in Burbank, Ca.
Bruce passed away in November 2012.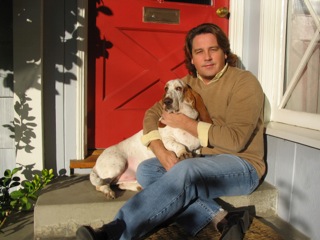 Bruce with author's son, David.