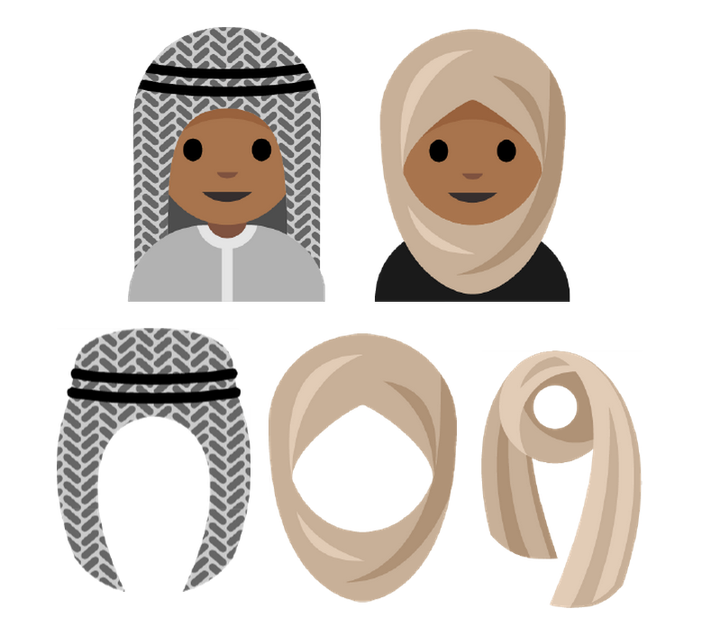 Rayouf Alhumedhi, a 15-year-old Saudi teenager living in Germany, is on a mission to increase representation of Muslim women and men in the virtual world.
The Muslim teen recently sent a proposal to the Unicode Consortium, the organization that reviews and develops new emojis. In it, she made a strong case for introducing a series of headscarf emojis, including a woman wearing a hijab and a man wearing a keffiyah.
"In the age of digitalization, pictures prove to be a crucial element in communication," Alhumedhi wrote in her proposal. "Emojis are more impactful and utilized than ever before. Millions use them to convey feelings, appearances and stories."
The hijab, she noted, is a prominent feature of observance for millions of Muslim women around the world. In many Muslim-majority countries, it is common attire. And roughly 43 percent of the one million Muslim women in the United States wear the head covering, according to a 2011 Pew Research Center report.
"Emojis can seem like a trivial topic but people use emojis to represent themselves and their lives," Alhumedhi told Motherboard on Tuesday. "When the different couples and different skin tone emojis were added there was a huge buzz, and this was because people finally felt represented and acknowledged, which is the same case with the headscarf emoji."
She also noted that head coverings aren't unique to Islam. Women in Eastern Orthodox Christian faiths and some conservative Jewish communities could also benefit from having a headscarf emoji to represent themselves virtually, she said.
The teen initially wrote an email to Unicode about her idea several months ago, uncertain the message would ever see the light of day. But then she heard back from Jennifer 8. Lee, a member of one of the group's subcommittees, who offered to help her draft a proposal, according to Motherboard.
"The headscarf gives me power.""
The seven-page proposal also caught the attention of Reddit co-founder, Alexis Ohanian, who is listed as a co-author along with Alhumedhi, Lee and graphic artist Aphelandra Messer.
If approved, the emoji could be available starting next year, BBC reports.
Writing on his website, Ohanian called Alhumedhi "easily among the most impressive 15-year-olds I've met... [An] emoji may not seem like a big deal, but it's one more way for a lot of people to feel acknowledged and represented ― and that's a good thing."
Ohanian helped Alhumedhi host an "ask me anything," on Reddit Tuesday, where she fielded questions from curious users. Some inquired about the emoji but many wanted to discuss the hijab more broadly in the context of Islam.
One person asked: "Can you tell me about how wearing a headscarf is important to you personally? I know many women feel empowered by their choice to wear hijab."
Alhumedhi responded by saying, "I enjoy having the power to control what I choose to show to the world. People, undoubtedly, look at me differently. And they usually are curious. I enjoy answering their questions and teaching them about it. The headscarf gives me power."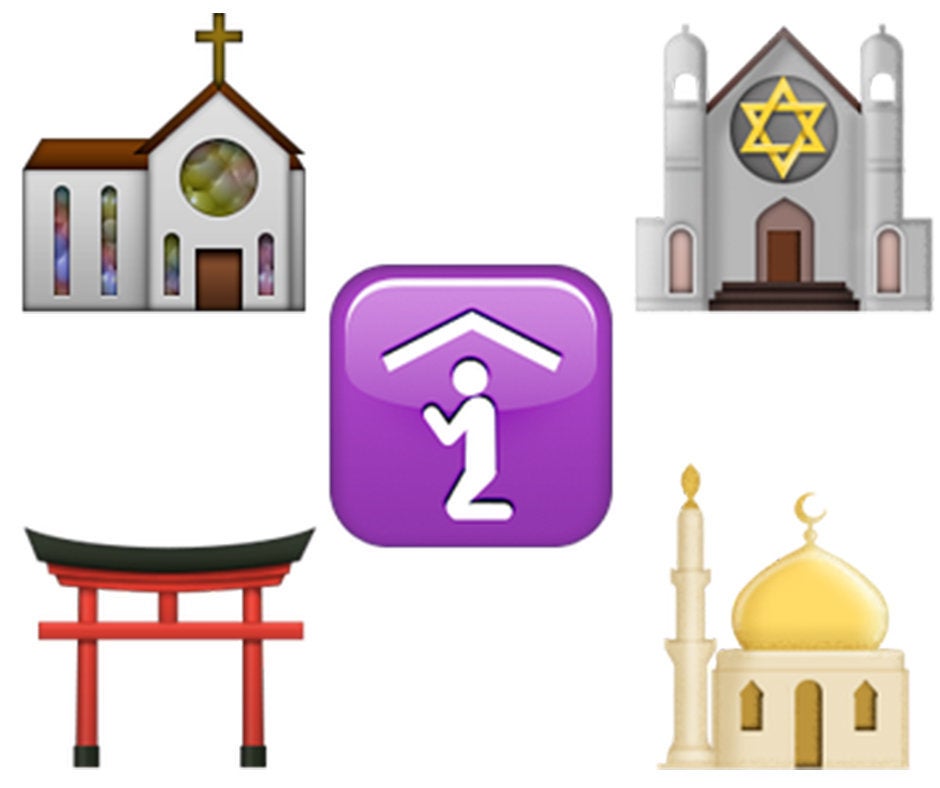 The Spiritual Meaning Behind Those Emojis You Don't Know How To Use
Popular in the Community