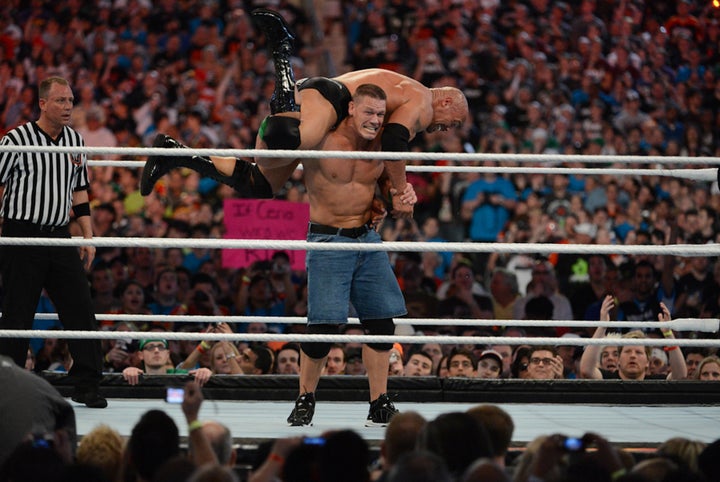 You may know him as the jorts-clad human incarnation of a Humvee who sometimes hurls himself against similarly proportioned men in predesigned exhibitions of strength, but there is more to John Cena ― and the wrestling conglomerate WWE that he stars in ― than pure machismo. And he would like you to take a minute to understand that.

"There is an enormous population that thinks WWE superstars are just guys who yell into the camera infomercial-style, are these larger-than-life characters, [that] that's all they're capable of," Cena recently told The Huffington Post over the phone. "We're human beings, but they can only see us in that one light."
He went on, "If you do good work ... then you should be able to do that."
Cena's comments echo those he gave GQ in December, in which he stated being a pro wrestler is "kind of difficult sometimes" because people think wrestling is "the most talented thing" he can do, rather than nuanced performance.
In fact, Cena can do much more. He can act in rather forgettable action flicks ("The Marine"), rap enough to fill an album ("You Can't See Me"), host a reality TV series ("American Grit") and, soon, an award show (the ESPYs). He also recently dipped into the comedy side of the business when he appeared in two blockbusters ― once as Amy Schumer's boyfriend in "Trainwreck" and another time as a drug dealer in Tina Fey and Amy Poehler's "Sisters." He would like to do drama.
Framing his popular perception issue as a sort of AskHerMore campaign for strong men, Cena seemed to wish that brute strength wasn't the first thing people associated with him.
"If I were sitting down next to you for an interview, I wouldn't put it past you to say, 'Hey, can you bodyslam me? Or can you do some wrestling maneuver?'" he said. [Editor's note: Our self-preservation instinct would forbid us from ever making such a request.] "That's what I want to change."
WWE itself has recently been undergoing something of an image shift. In an interview with Rolling Stone, Cena discussed the company's "vocabulary-change initiatives" ― it's not "wrestling," it's "sports entertainment" ― and the ways it's been sanitizing wrestling matches by eliminating gore and swear words. (Although he also admitted, "The blood is one thing I miss.") Cleaning up its public perception can certainly help WWE expand its reach, including into the Chinese market it's been salivating over.
Cena, for his part, wants the organization to be taken seriously as a storytelling medium, something like a live-action play where the actors just happen to be 6-foot masses of muscle weighing in at over 200 pounds each. In fact, the word "entertainment" is one that John Cena says very seriously. Wrestling is entertainment. WWE is entertainment. So wrestlers are entertainers ― like actors and musicians ― capable of appearing in movies and on late-night TV, hosting award shows or any of the other myriad duties assigned to performers. Fans see performers as "superheroes," Cena explained, but he enjoys focusing on the more dramatic aspects of the superhero trope ― mainly, their ability to show "weakness."
Weakness is an odd term to associate with wrestlers, but Cena has pretty much always considered that quality part of his schtick. When he doesn't win, John Cena the WWE character doesn't let disappointment turn to anger in front of the audience, instead "revel[ing] in moments of loss." John Cena the person suggested that allowing himself to present a wider variety of emotion helps him appeal to fans.
Some WWE champions, but not many, have used their clout to cross over onto the entertainment industry's main stage, most notably Dwayne "The Rock" Johnson, who is a frequent guest on late-night talk shows and the star of the 2015 action flick "San Andreas" and the HBO series "Ballers."
"It's all storytelling, all of it," Cena said. Even so, he'd like to see even more crossover between wrestling and mainstream media. Perhaps starting with himself. On July 13, the so-called sports entertainer is set to host ABC's annual sports award show, the ESPYs ― a project Cena said he and a team of writers were actually "diligently working" to produce at that exact moment.
"I think I'm going to wrestle a bear. It's not confirmed," he added.
If he wants to really break some barriers, he might consider reciting a bit of Shakespeare.
The ESPY Awards air July 13 at 8 p.m. ET on ABC.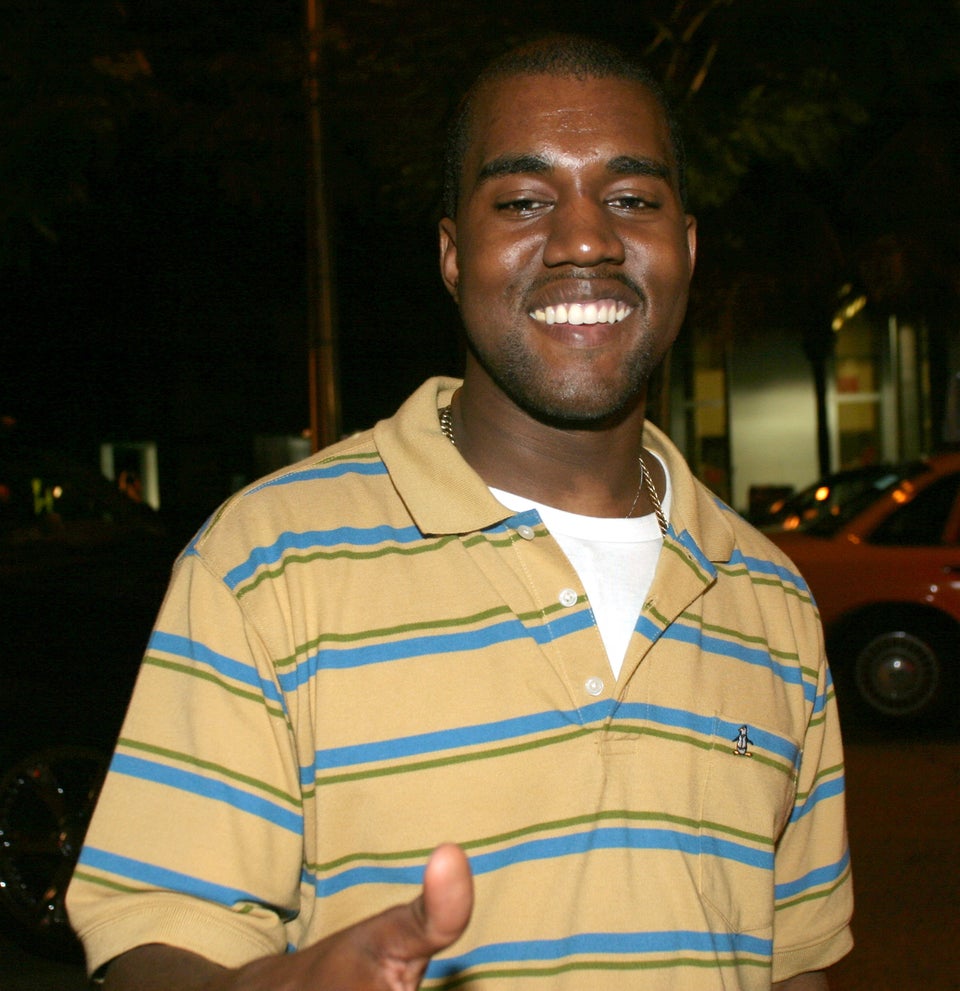 Pictures Of Kanye West Smiling
Popular in the Community