"Sometimes it's okay if the only thing you did today was breathe."
So begins artist and author Yumi Sakugawa's newest comic-meets-meditation guide, There Is No Right Way to Meditate. "Breathing lets your loved ones know that you are still alive," Sakugawa continues, loaded with whimsy. "And every time you breathe in, a new idea is born, and every time you breathe out, an old grievance is released."
Sakugawa is known for her tranquil, art-laden books, like Your Illustrated Guide to Becoming One with the Universe or I Think I Am in Friend-Love with You. Her similarly soothing comics have appeared in compilations like the Best American Non­Required Reading 2014 and lit-obsessed sites like The Rumpus. And she's no stranger to book tours, touting her brand of peaceful living across the country as she meets fans and waxes poetic on the power of "meditations, affirmations and ways to set your true self free."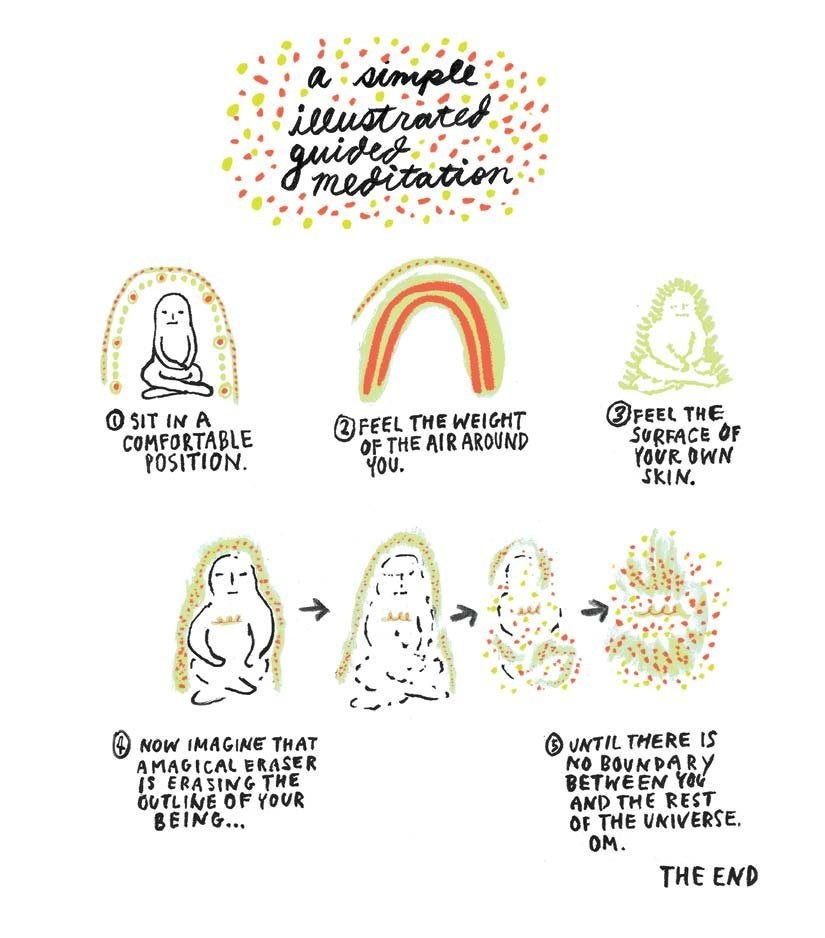 Suffice it to say, the California-based Sakugawa is not just a writer or an illustrator. She's an advocate for millennial-age understandings of love, hope and fulfillment. Removed from past generations of self-help promoters, she uses her equally inspirational and wistful language to guide readers through de-cluttering, being a better listener and solidifying friendships -- generic advice not included. And, lucky for all of us, the world is starting to listen.
"Sakugawa deftly blends comics, illustration, and short story writing so well that every page is rife with hope, humor and heartache," Bitch Magazine wrote. "Her work has an eerie, wondrous quality to it, blipped with panels that will make your heart soar and dip and soar again," NPR added.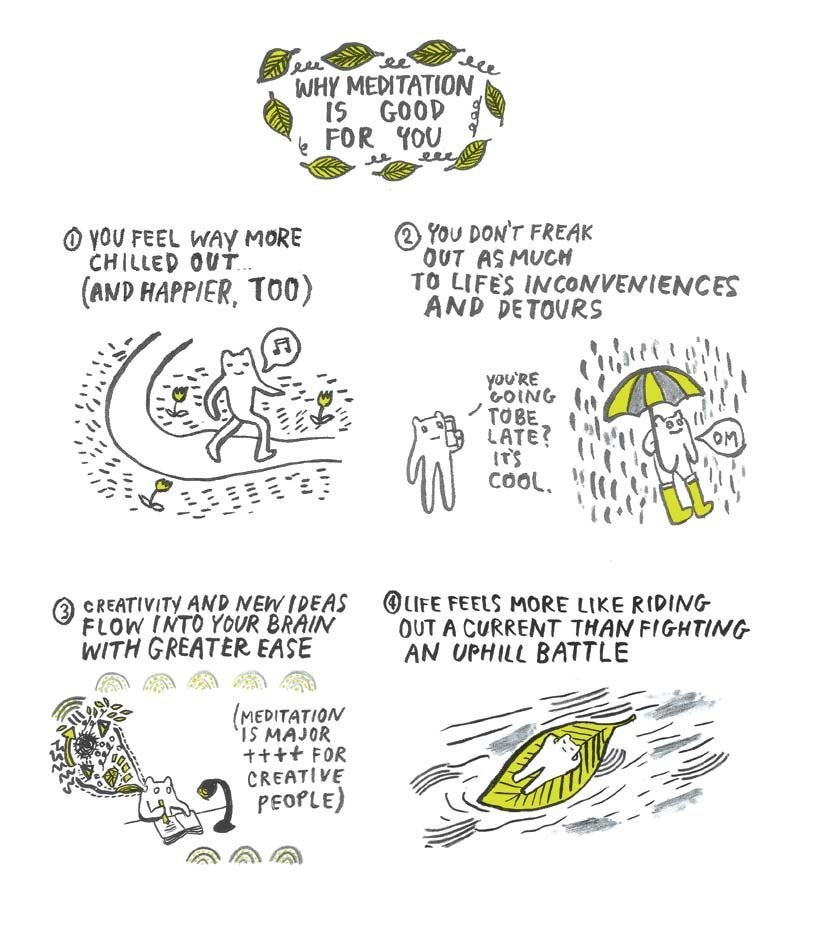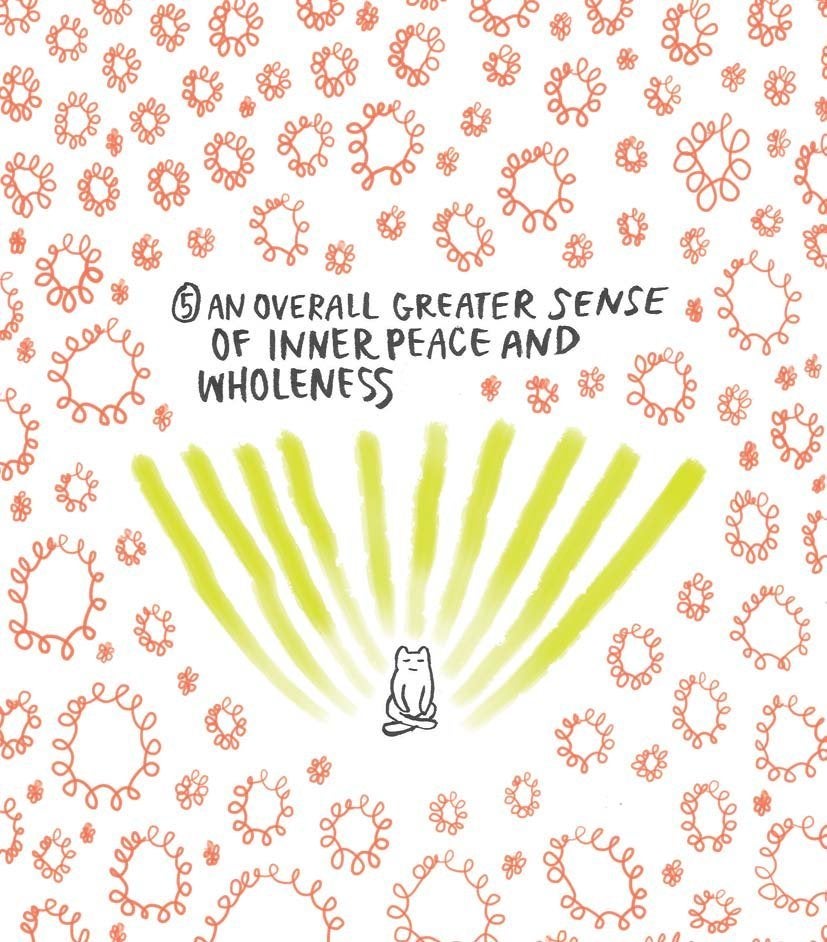 Take, for example, the abstract yet simple ways she explains why meditation is good for you in her latest work, featured above."You don't freak out as much to life's inconveniences and detours," she explains. Unpretentious, largely unadorned, her words and pictures speak to the 20- and 30-somethings who chase meaning and happiness, rather than explicit success and achievement.
A telltale sign of her millennial upbringing? She's grown up in an age of ever-increasing connectivity, introduced to Facebook when she was in college. Yet she has managed to retain a sense of optimism about our growing dependence on technology, pushing for practices that maintain peace outside of social media, without denouncing it.
"I think that Facebook, instant messaging, LiveJournal ... really did shape the way that I express myself and interacted with other people," she explained to NPR, without an apparent tone of disapproval. "[Facebook] worked itself into the social fabric of my day-to-day life and it still does to this day ... You really get a thrill when somebody you like or somebody you want to be friends with connects with you."
It helps that Sakugawa doesn't take herself too seriously, too. In a list of ten ways to get rid of a bad mood included in There Is No Right Way to Meditate, she suggests both having a doppelganger extract said bad mood from your chest so he/she can make fun sculptures with it, and explaining the reasons for your bad mood over a cup of tea with your two-headed neighbor. Cheekiness is another marker of her updated take on furthering ourselves.
At the end of the day, though, the title of her newest book speaks more to her ability to confront our eternal desire for betterment without laying down laws or conjuring impractical #fitspo. There's no right way to meditate, she confesses up front. And, actually, that's all a lot of us need to hear.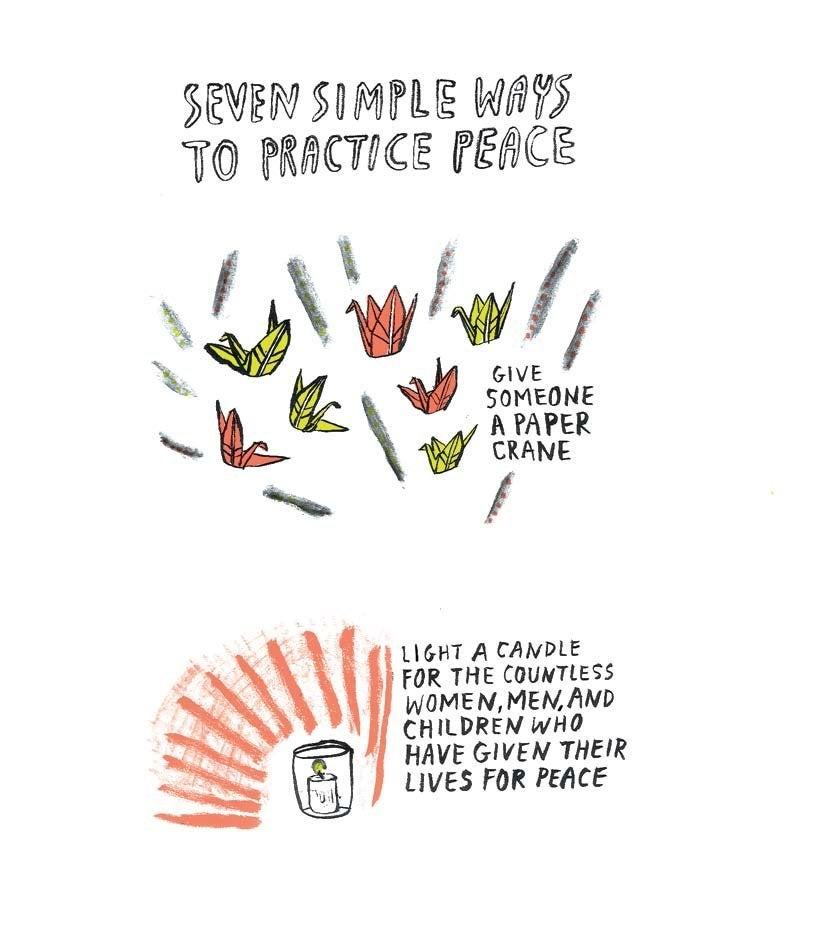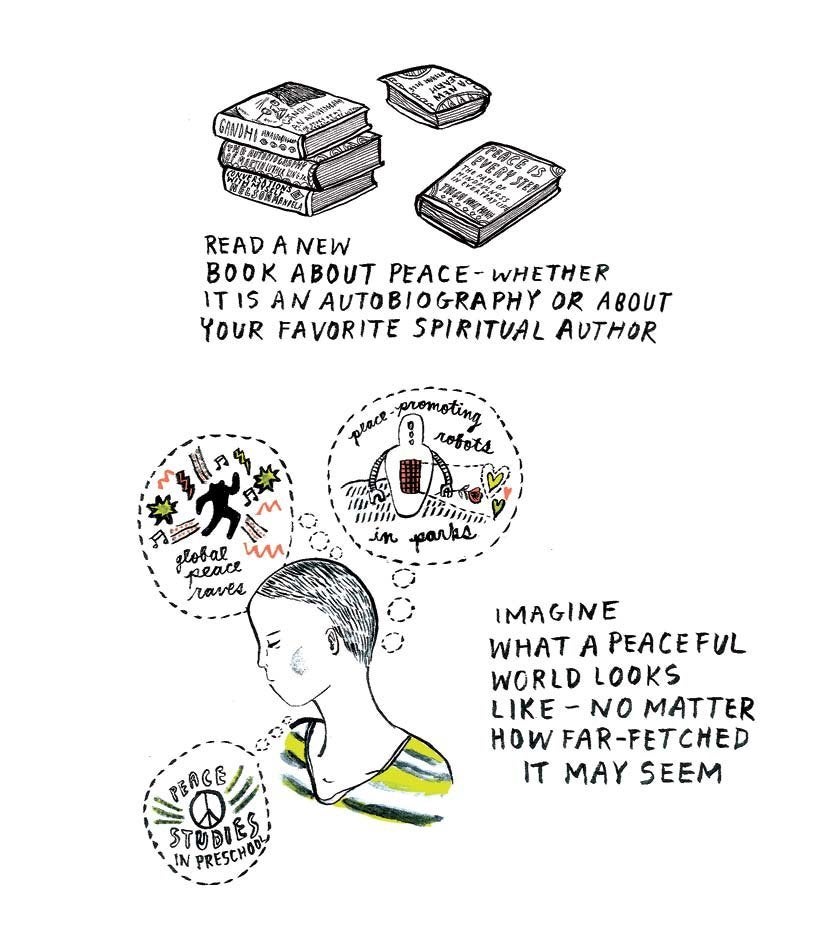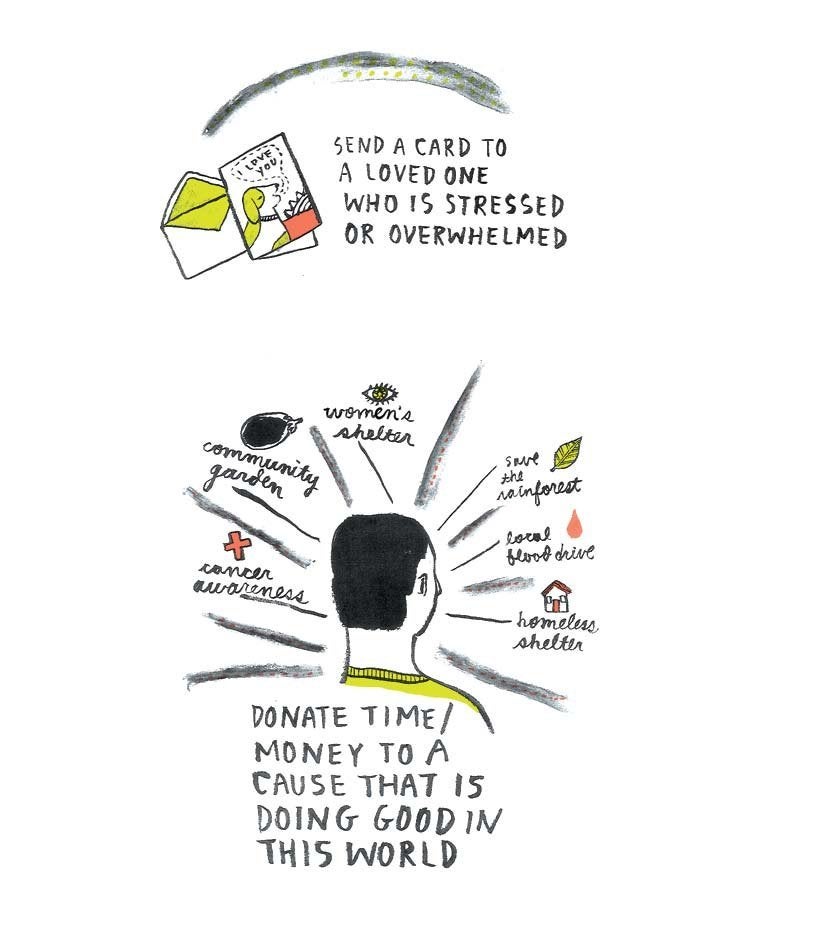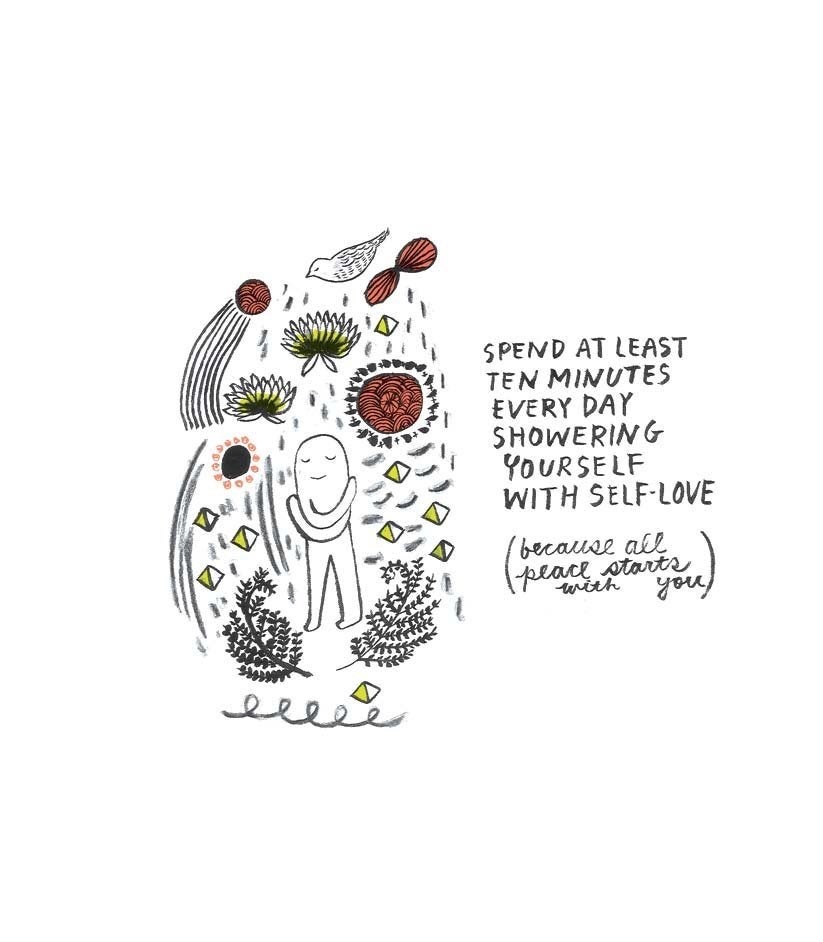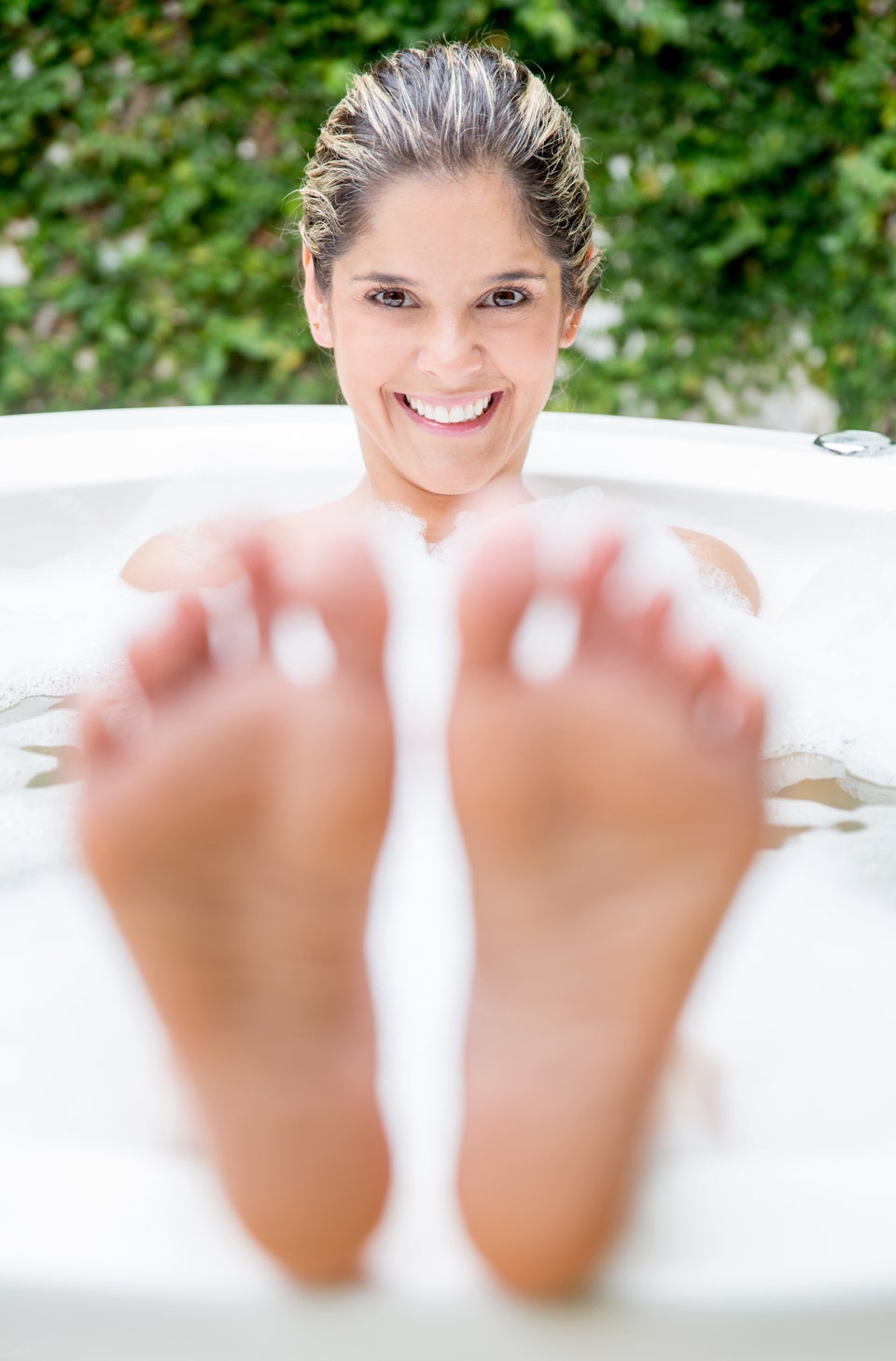 19 Reasons To Love Meditation
Related
Popular in the Community