It seems only yesterday that the San Diego Opera was shuttering its doors citing "a tough fundraising environment and weak ticket sales."
The L.A. Times said that the San Diego Opera's Board decision "shocked many in the arts world." But in fact, this shouldn't have been a surprise.
One year earlier, the New York City Opera filed for bankruptcy protection after seven decades as a fixture on the metropolitan cultural scene.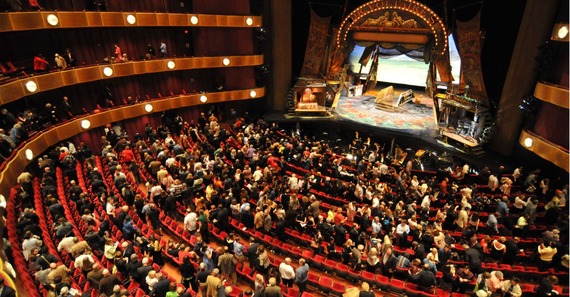 Rising ticket prices, declining attendance, lack of sufficient philanthropic contributions and an aging and dying patron base all contribute to the Opera, and for that matter, many performing arts organizations.
The basic problem is that opera is inevitably labour-intensive -- requiring a large orchestra and a chorus, as well as a lot of rehearsal time -- and that, unlike West End musicals with their little helper microphones, Verdi and Wagner make such raw demands on the vocal cords that you can only present a maximum of three performances a week. One doesn't need to be a genius economist to see that this vastly reduces productivity and profitability.

Opera is a total art form joining music, singing, drama, poetry, the arts and sometimes dancing. In each work, all the components combine. It's a complex mix that many in the existing audience have come to expect.
Bill Stensrud, a former member of the board of the San Diego Opera and a major donor said, at the time of San Diego's announcement, "Grand opera costs too much to produce on a regional scale ... The markets will not support it and no entity downsizes well."
According to the Voice of San Diego, an online news publication, Stensrud said, "it is offerings like Loft Opera in New York, (involving) a group of young artists who stage opera-infused performances in lofts and other new spaces," that will survive.
Maybe, as the San Diego Opera Board has found, the near term solution is fewer shows, less elaborate costumes, less expensive sets, strict accounting and fiscal management. In San Diego, the opera saw an infusion of cash and a new board that did just that.
The Opera in San Diego, led by Carol Lazier, recently hired David Bennett as the Company's new General Director, a change agent who is looking closely at the Opera's future. For the present, the opera continues, but in the long term, Opera in San Diego and other cities around the world may need to change and change drastically.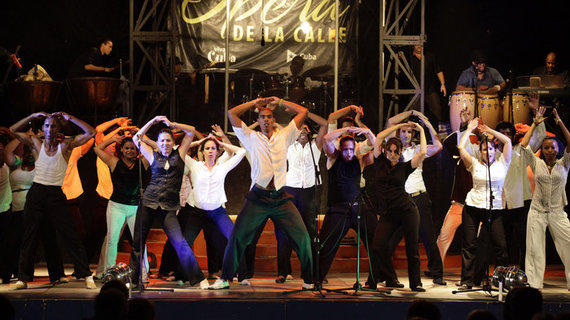 In Cuba, their Opera housed in a cultural center was closed by the government ostensibly because of "illicit enrichment."
Ulises Aquino, an opera performer and entrepreneur, who directed the opera, has since successfully held performances' in the street, that "the effort is called 'opera of the street' because we are trying to bring the lyrical art form closer to everyday people, which is why we add those archetypes and folkloric elements that are identified with our society; it's a new form of lyrical expression."
The LoftOpera, in New York is much the same. The founders proudly say their Opera "removes barriers between the audience and the stage, and provides young artists with opportunities to perform lead roles in paid positions. We are making opera affordable, interesting, new."
Next fall another Opera company called City Opera will hold three performances in different locations throughout the city. Opera director, Cynthia Stokes, of the University of California at San Diego and composer, performer and writer Cory Hibbs, of San Diego State University, founded City Opera. City Opera, they say, "is dedicated to building community by turning beautiful music into stunning theatre at an affordable price."
Like many alternative operas, City Opera is artist-driven and "dedicated to building community by turning beautiful music into stunning theatre and contributing to the dynamic reimagining of opera in America for the 21st century. "
According to City Opera's press release, they are also partnering with "The San Diego Unified School District Title 1 Learning Through the Arts Program, San Diego County Office of Education's Juvenile and Court Schools, UCSD and SDSU for (the) upcoming season."
Bringing the arts and sciences together in a meaningful way is extremely important to the Founders, and in doing so they are helping educators prepare a new generation of young people with the thinking skills necessary to succeed in the creative and innovative economy.
Calling all HuffPost superfans!
Sign up for membership to become a founding member and help shape HuffPost's next chapter