The difference between the almost right word and the right word is really a large matter -- it's the difference between the lightning bug and the lightning.

--Mark Twain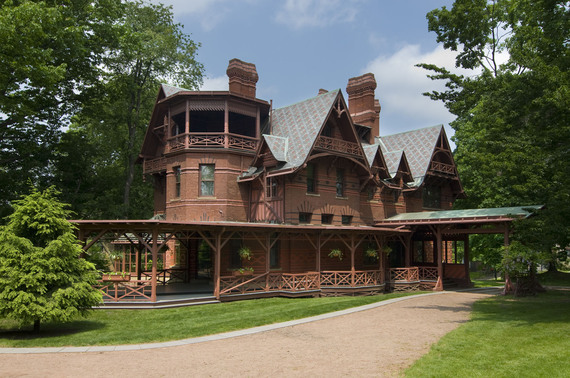 Mark Twain knew a thing or two about the "right word," and he scrawled plenty of nouns and verbs (and a few adjectives) in the third-floor billiards room of his Gilded Age mansion in Hartford, Connecticut. The Mark Twain House & Museum is a favorite tourist destination, open to the public year-round. It is also a favorite place for author talks, presenting such best-selling scribblers as Stephen King, John Grisham, Garrison Keillor, Jodi Picoult, Dan Brown, Eve Ensler, R.L. Stine, Judy Blume, and later this year, Patti Smith, Ira Glass, and Roy Blount, Jr.
The house has become a hot spot for programs and events, and Mark Twain might marvel at the tens of thousands of visitors from all corners of the globe who tour the 11,500 square foot home each year. Although tours and programs have been the mainstay of this popular destination (located next door to Harriet Beecher Stowe's home) there is even more happening these days, and it's all about the writing.
Over the past handful of years, writing has been making a quiet comeback at the house. It started out modestly enough -- a writing class here, a school program there -- and in a few short years has embraced a daunting mantle, an homage of sorts to America's most beloved writer.
There is also an annual retreat for writers. The 5th Annual Writers Weekend features Lesley M.M. Blume and Ocean Vuong. Timed perfectly for writers to soak up New England's fall foliage, inspiration and camaraderie will be the order of the day. (There is even a special opportunity for participants to write in Mark Twain's actual library.)
Did someone mention Mark Twain's library? For writers who understand the power of place, this opportunity is open to a handful of writers four times a year. This is not a class or workshop, just quiet time in a unique setting where writer and muse make magic.
There is even an annual contest for adult and young writers to win cash prizes. The Royal Nonesuch Humor-writing Contest does not expect participants to write in the style of Mark Twain, just to make the judges laugh. In its third year, the contest is open to a national audience.
Finally, the Greater Hartford Arts Council entrusts its "Neighborhood Studios: Write to the Point!" internship program to the oversight of Twain House staff. Each summer, 18 or so high school students experience a six-week paid internship learning all about the "right word" and the impact it can have in their lives. Writer Julia Pistell, former staffer and founder of writing programs at the house, guides the young authors each summer.
Writing is work. Initiating and sustaining writing programs in the shadow of "the Lincoln of our literature," as Twain was dubbed by William Dean Howells, is also work. Daunting work. Humbling work. But it is meaningful work, and Mark Twain would likely approve.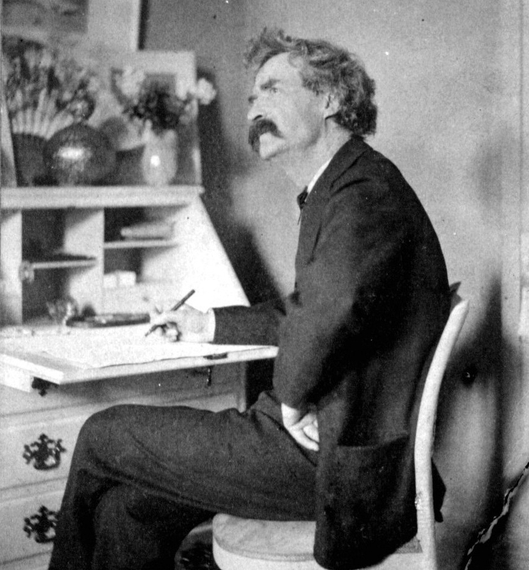 "I notice that you use plain, simple language, short words and brief sentences. That is the way to write English -- it is the modern way and the best way. Stick to it; don't let fluff and flowers and verbosity creep in. When you catch an adjective, kill it. No, I don't mean utterly, but kill most of them -- then the rest will be valuable. They weaken when they are close together. They give strength when they are wide apart. An adjective habit, or a wordy, diffuse, flowery habit, once fastened upon a person, is as hard to get rid of as any other vice." --Mark Twain offering advice to a young writer
Calling all HuffPost superfans!
Sign up for membership to become a founding member and help shape HuffPost's next chapter