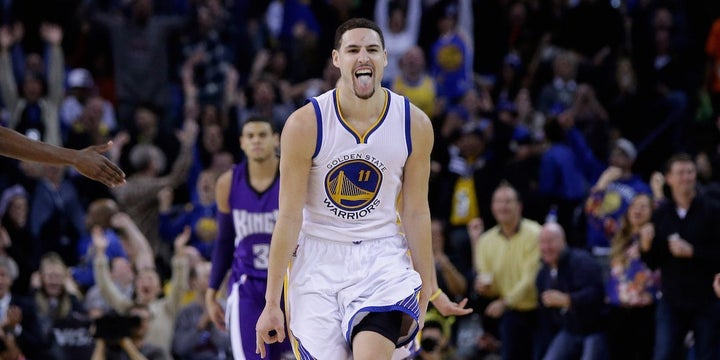 Welcome to Good Stuff, HuffPost's weekly recommendation series devoted to the least bad things on and off the internet.
Monday night, I found myself in the very top row of the United Center in Chicago, where I bore witness to an absurd bit of history, and what is quite possibly the most entertaining version of basketball ever invented: A Klay Game.
The game itself wasn't that good, by normal standards. By the end of the first quarter, the Golden State Warriors had run up a 20-point lead on the hapless and injured Chicago Bulls. By halftime, the Dubs had 92 points and were winning by 40. It was pointless. Except for Klay.
Except for Klay. Thompson, that is, the Warriors' gunner of two-guard who, up to that point in the season, had been trash. Thompson entered the evening having made just five of his first 36 three-point attempts of the season ― a 14 percent clip that was nearly 30 points below his career average from distance. But on Monday, he reverted to his old, dumb self, which unlike Stephen Curry and Kevin Durant ― his superstar teammates whose dominant nights always feel like reminders that they have absolutely broken basketball ― tends to feel more normal. Klay is the old dude at the gym who uses screens the right way, finds himself in the corner, and pummels you with an endless barrage of buckets ... if that old dude was also 6′6″ and one of the greatest shooters of all time.
He hit his first three less than 90 seconds into the game. By the end of the first quarter, he'd made five more. At halftime, he had 10, and at one point, he had made nine out of 11 threes. He finished the game with 14, setting a single-game NBA record in just 27 minutes on the floor. He had 52 points.
The amazing thing about it, though, wasn't that he broke the record, but how. A Klay Game is a special phenomenon: on the occasions where Klay isn't just hot but reaches thermonuclear status, the Warriors' other superstars cease to even consider themselves a part of the game, and instead funnel the ball to him with a relentless, single-minded focus. So each time a Bulls shot clanked off the rim and landed in the hands of a Golden State player, they looked for Klay. In the corner. At the top of the key. Barely across half-court. It didn't matter. Curry and Durant were passing up open shots to find him. Draymond Green, on one possession, set five screens in an effort to free Thompson from his defenders. They still got theirs, but the night was Klay's, and they knew it.
So did the crowd. By the start of the second half, no one was paying attention to the score, or the Bulls. Not even their fans. Each time Klay touched the ball, the crowd urged him to shoot. Each time he did, the air burped with the anticipation that he was about to hit another one. And more often than not, it went in. The Warriors are dumb, and even though its cool in some circles to hate them now, I can't. Not when they play basketball like this. And not when they can decide, on any given night, to let Klay be Klay, and remind us that there are still endless wonders in an NBA season, even when its ultimate outcome already feels certain. ― Travis Waldron
Kurt Russell As Cool Santa
I don't really know how to explain the new trailer for "The Christmas Chronicles." There's Kurt Russell as cool Santa Claus throwing concerts in prison and bemoaning images on cola cans for making his butt look big. There are very CGI elves who don't totally look like gremlins, but I wouldn't want to feed them after midnight. The Netflix movie's premise seems to revolve ― maybe? ― around the potential death of Christmas, which won't be saved unless some kids travel around the world with Chris Pratt's evil dad, who seems more worried about breaking out "Star Wars" references and dunking presents down chimneys. Hmm.
It feels like a Christmas miracle this is happening at all, so I for one will be counting down the days until it arrives in my queue. ― Bill Bradley
WHY IS LIZZO PERFECT?
A Very Good Paperback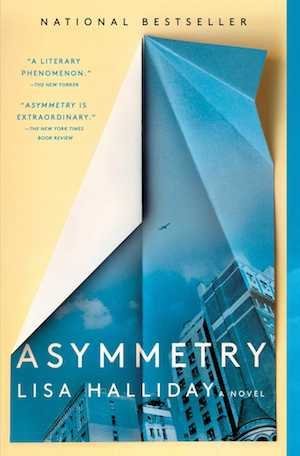 I know. I know! This book came out in February. But I missed it then, and this week I finally circled back to the book I'd heard glowing things about for months. If you haven't read Halliday's masterfully engineered debut yet, you should do the same thing.
The novel opens on the blossoming romance between Alice, a young editor at a publishing house in New York, and Ezra Blazer, an elderly acclaimed novelist who bears an unmistakeable resemblance to Philip Roth. Also an aspiring writer, Alice soaks up Ezra's attention and guidance, as he showers her with blackout cookies, rolls of cash to spend at upscale department stores, and sacks of edifying books to read. Rather than fully flipping a narrative so often told from the older male perspective on its head, Halliday relates it from a remove that hovers between clinical and whimsical, as if their relationship is a case file put into the language of a fairy tale.
Then, just as Alice realizes she must choose between her own future as a writer or a real partnership with the ailing Ezra, Halliday throws us into another story. Amar Jaafari, an Iraqi-American economist, has been detained in Heathrow en route to see his brother in Kurdistan. In between dealing with the crushing bureaucracy ― repeated interrogations that cycle through the same questions, vague and inexplicable explanations for his detention ― he reflects on his life, the two countries that have been home to his family, and the violence that has surrounded his brother and other loved ones.
The novel ends with an eerily convincing transcript of a "Desert Island Discs" interview in which Ezra, some ten years on from the start of his relationship with Alice, recommends his all-time favorite songs, reminisces, and flirts with the interviewer.
A dazzling puzzle box of a book, Asymmetry melds ambition and restraint in its exploration of power, artistic imagination, empathy, geopolitics, and love. It's recently out in paperback, so there's absolutely no reason not to read it immediately. ― Claire Fallon
A Night of Short Horror Films (By Mostly Women!)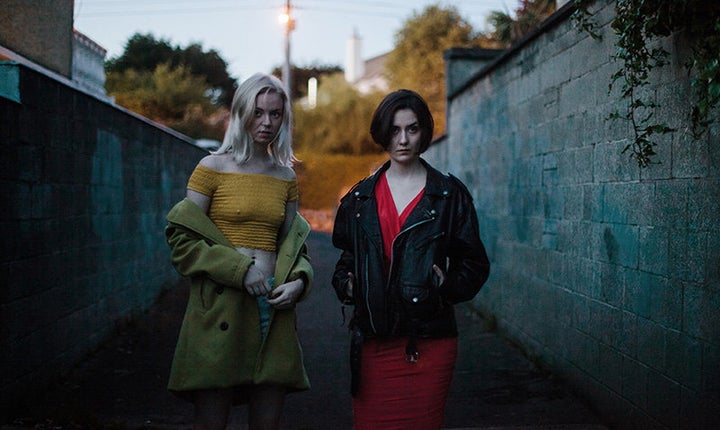 Every year, Nitehawk Cinema in Brooklyn hosts a short film festival. And every year, Caryn Coleman, director of programming and special projects at the theater, co-curates a midnight showing dedicated to mini horror flicks, the kinds that only require eight to 19 minutes to rattle your already fragile existence and catapult your adrenaline levels in glorious micro waves of fear.
This year's showing will take place on Thursday, Nov. 8 at 9:30 p.m. And its lineup is like a pleasant middle finger to Jason Blum, a man blithely unaware of the many female directors working in horror today.
"When I read the Jason Blum article I had watched two brand new horror films directed by women in the previous 24 hours," Coleman told HuffPost. "Genre films by women is nothing new to me or to the many people clued into what's happening in horror. Therefore, what he said is a prime example of how out of touch certain parts of the film industry establishment are; they are completely unaware of a reality that is right in front of their face simply because they don't care enough to look."
Coleman and her co-programmer Sam Zimmerman have paid particular attention to women's voices at her festival over the years. "This year we're thrilled that our program not only features 70 percent female directors," she said, "but that nearly all address the real horror of what it's like to be a woman in the world."
Three films to watch at the Shorts Festival's "Midnite" screening this year are "Rape Card," "Pumpkin Movie" ("I saw it the night of the Blasey-Ford testimony and it was utterly prescient, couldn't get it out of my head," Coleman said), and "Cat Calls." Tickets are on sale here. ― Katherine Brooks
Rosé In October
Nestled halfway into Quavo's new album, "Quavo Huncho," is a track that dares to bring rosé out of the summer slums and into the autumn breeze. Understanding the pink-tinted bubbly should be a year-round affair, "Champagne Rosé" had the rapper "poppin' bottles" in — gasp! — October. More significantly, he did so with the help of two incredible collaborators. One of them (Cardi B) comes as no surprise; the other (Madonna) is a left-field swerve that proves to be one of the record's highlights.
Dominating the song with a high-pitched autotune, Madonna's is the first voice we hear. She stretches "champagne" to three syllables and turns wine into sex the way only she can ("Please drink me up"). Her presence is the yin to Quavo's full-throated yang, perfectly accentuated by a flute that graces the intoxicating beat. And then, before the four-minute bop ends, Madonna nails a verse that again lets her bend and elongate words with a crisp, clarion cadence: "Let me entertain you / Get inside your vein, too / Intoxicate your brain, ooh / Crazy, what I'll make you." It's a frothy morsel, likely to remain an under-appreciated footnote in all three artists' repertoires. But listen to it and try not to hit the repeat button a dozen times. You can't do it. ― Matthew Jacobs
Witch Hunting
Halloween may be over, but witches rule all year long. If you haven't yet checked out two spooooky witchy reboots ― The CW's "Charmed" and Netflix's "Chilling Adventures of Sabrina" ― the time is now. Both series take beloved '90s shows and turn them into something darker, more complex and more overtly feminist. Neither show is perfect, but they both have done something interesting and timely ― and, dare we say ... magical? Plus, with all the talk of "witch hunting" powerful white men, it's about damn time we saw some real witchy women get their due. ― Emma Gray
Martha Rosler Forever
In the 1975 video "Semiotics of the Kitchen," one of multidisciplinary artist Martha Rosler's most famed works, Rosler stands at a makeshift kitchen station in front of a refrigerator and stove. It looks like a cross between a Rachael Ray cooking demo and a Francesca Woodman photograph.
"Apron," she says, as she pulls one over her head. "Bowl," displaying a bowl to the world while pantomiming stirring. "Chopper," plunging it into the bowl violently. "Egg beater ... fork ... grater," she continues, rubbing the fork up and down the grater, emitting a jarring racket. She continues down the alphabet, naming different kitchen appliances and simulating their use for the viewer like an alien mimicking domestic rituals. When she picks up the nutcracker, Rosler glares at the viewer while spreading and shutting the tool's legs with vigor. The video, critiquing the oppressive, domestic roles women are often forced to embody, becomes a jagged dance to the tune of a grating metallic symphony.
This is Rosler's most well-known piece, but far from the only one worth knowing. A retrospective at the Jewish Museum spans Rosler's five-decade career. Featuring installations, photographic series, sculpture, and video, the exhibit probes far beyond "Semiotics of the Kitchen" to show us one of the most witty and dogged feminist artists of our time. In one photo collage, blond women snap selfies in a mod mansion as flames blaze outside the windows. In an installation, various women's lingerie and sleepwear congregate around a white mattress. The cluster of thongs and spanx and granny panties alludes to the stories clothes tell about the women who wear them. Or perhaps just the stories we buy into.
The show opens on Friday, Nov. 2 and is up until March. All feminists, Jews and bad chefs are encouraged to attend. ― Priscilla Frank
The Drawing of Lines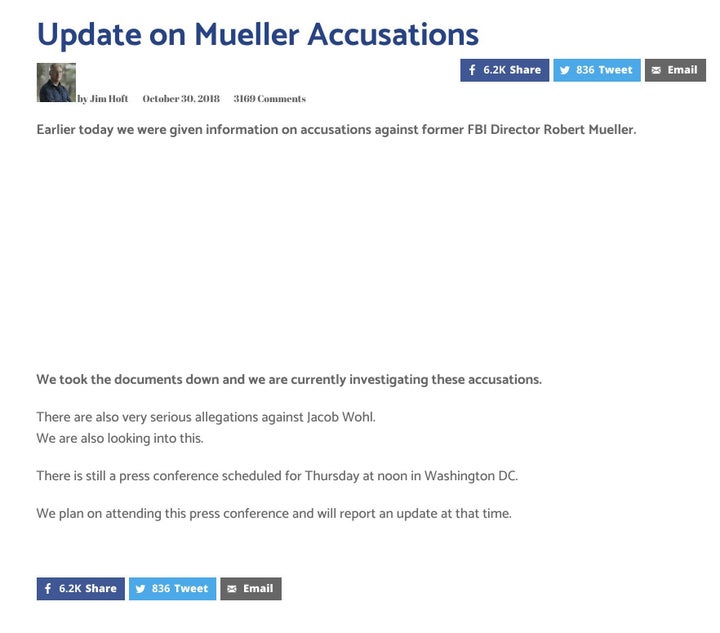 Popular in the Community