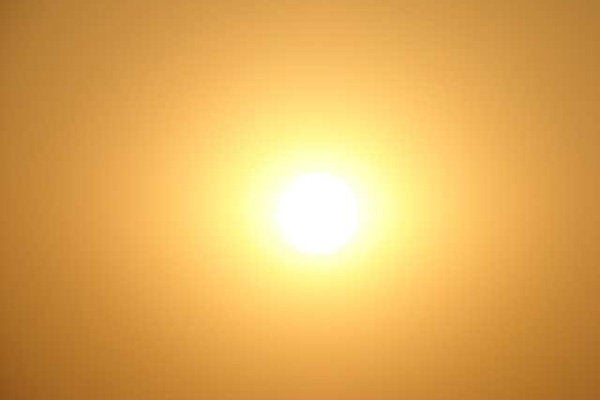 It's fair to say that environmentalists have just about always considered America's utility companies the bad guys. While utilities create and deliver the energy we rely on everyday to power our homes and our lifestyles, they also typically fight most environmental regulations and clean energy expansion.
However, these days there seems to be a new kind of utility -- and utility CEO -- emerging.
Utility heads like John Rowe of Exelon and Jim Rogers of Duke Energy are now sharing the playing field with leaders like Don Brandt: the courtly, driven and pragmatic Chief Executive Officer of Arizona Public Service (APS). Almost overnight Brandt is making APS a true champion in battling climate change and expanding clean energy resources, while continuing to provide safe, reliable and affordable power to his customers.
Two weeks ago I attended the Solar Electric Power Association's (SEPA's) Solar Power International 2009 conference in Anaheim, California. While there I was impressed to see APS' Brandt share a stage with Robert F. Kennedy, Jr. and accept the "Solar CEO of the Year" award. To witness a utility CEO being singled out for his commitment to solar energy seemed to me a milestone in the clean energy movement. But beyond a mere award, it is the actions Mr. Brandt is performing at the helm of APS that are the real milestones.
Since taking over, Brandt has developed the plan for Solana, truly one of the most ambitious solar energy generation projects in the world, set to be complete in 2012. According to APS, when the 280 megawatt Solana station is operating at full capacity, it will be able to power 70,000 homes in Arizona -- an amazing (and replicable) demonstration that solar is a viable and scalable energy source.
And while Solana is a huge step for clean energy, it is just one of the game-changing strides APS is taking to shape America's clean energy future.
The company is creating the Community Power pilot program in Flagstaff, Arizona, which will offer residents a flat utility rate for 20 years in return for letting APS put solar panels on their roofs. For those familiar with industry pioneer Sun Edison, you'll recognize this as an ingenious way to build solar capacity. (The electricity generated is fed back into the grid.) The 300 homes that are a part of the program will, according to APS.com, "form, in essence, an interconnected renewable power plant."
The Flagstaff network will also be fed into the smart grid system being developed by APS, which will help revolutionize the tracking of energy use and efficiency.
At my non-profit group SmartPower, we like to say that clean energy is real. It's here. And it's working. It's people like Brandt who are utility visionaries, working to show just that.
Perhaps the most encouraging part of Brandt's solar strategy is not that it's good for the environment (which it is) or that it's simply the right thing to do - which it also is. He's using hard line business practices and strategies to do what's best for his company -- and in his calculations Solar makes business sense for APS.
So, a note to American utility companies and environmentalists -- we have a friendly partner making unprecedented investments in clean energy, and leading the way to show how such innovations are beneficial to business. "We want to make the Grand Canyon State the Solar State," says Brandt. Indeed, he's on his way. It's evident that when it comes to utilities and clean energy, that there's a new sheriff in town.
Calling all HuffPost superfans!
Sign up for membership to become a founding member and help shape HuffPost's next chapter