It's a bird ... It's a plane ... It's ... definitely not your typical Superman.
The first issue of DC Comics' series, "New Super-Man," was released in stores on Wednesday. The series features teen Kenan Kong as its hero and a unique one he is. Kong actually hails from Shanghai. What's more, the series is set in China.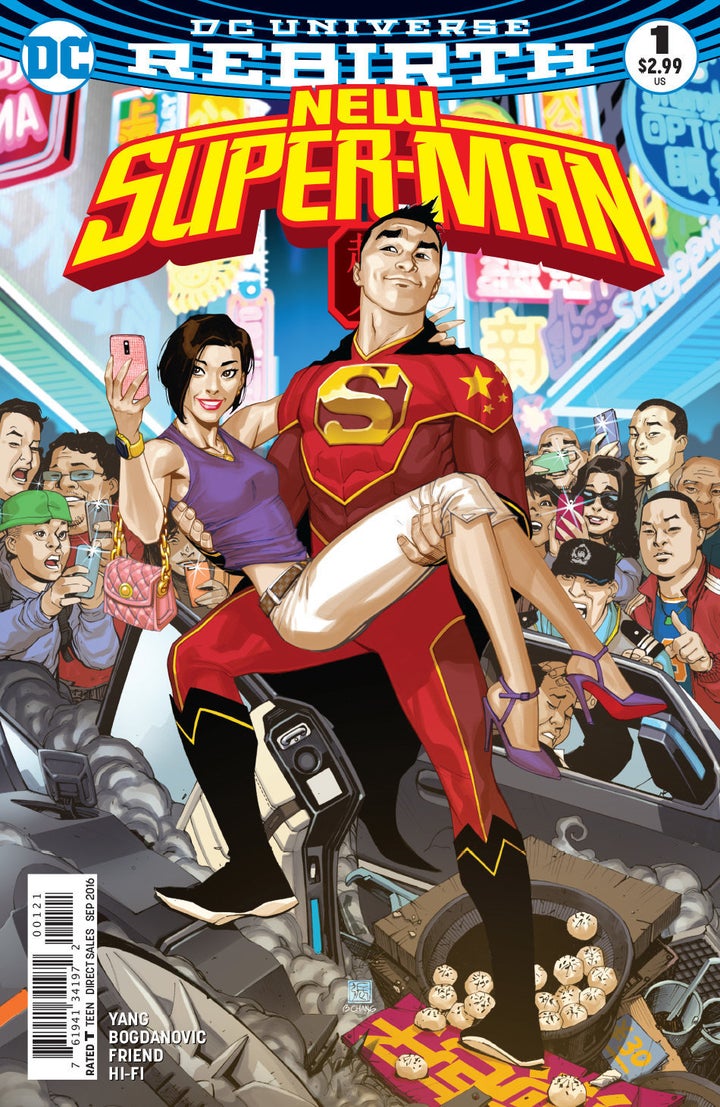 Gene Luen Yang, the writer, told the Huffington Post that through the series, he hopes to show that diversity has a place in the superhero comic sphere.
"The broader goal is to show that a character of any color, a hero of any kind of background can be compelling ― can be somebody that anybody can identify with," Yang said.
As Yang explained to HuffPost, Kong starts off as bit of a jerk, to put it lightly. However after gaining powers, he transforms both physically and morally. The character evolution, the writer said, derives inspiration from the original "Superman" as well as themes he's observed in Asian storylines.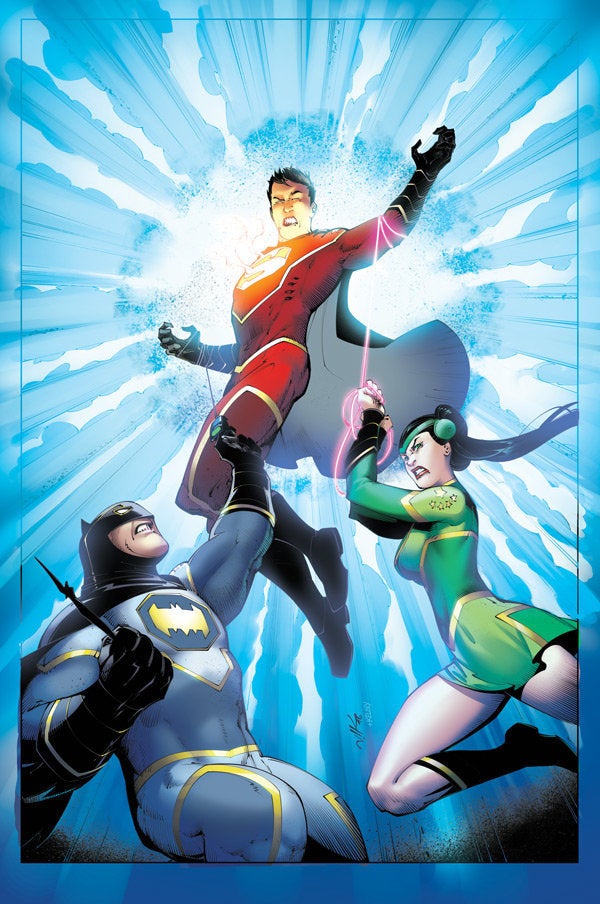 "I wanted it to resonate to two different things: Number one is the American Superman. If you read early issues ... he was kind of a jerk. He was a bully of bullies. As the decades went on, he transformed into the moral compass that we all think of today," Yang said. "The second thing is ―there are a lot of Asian stories and Chinese stories in particular that are about somebody conquering their self."
Weaving Chinese cultural details into the series has taken some work. While some may think he's an "insider" to Chinese culture, Yang was born in the U.S., and needed to do some digging to capture the experiences of someone living in China.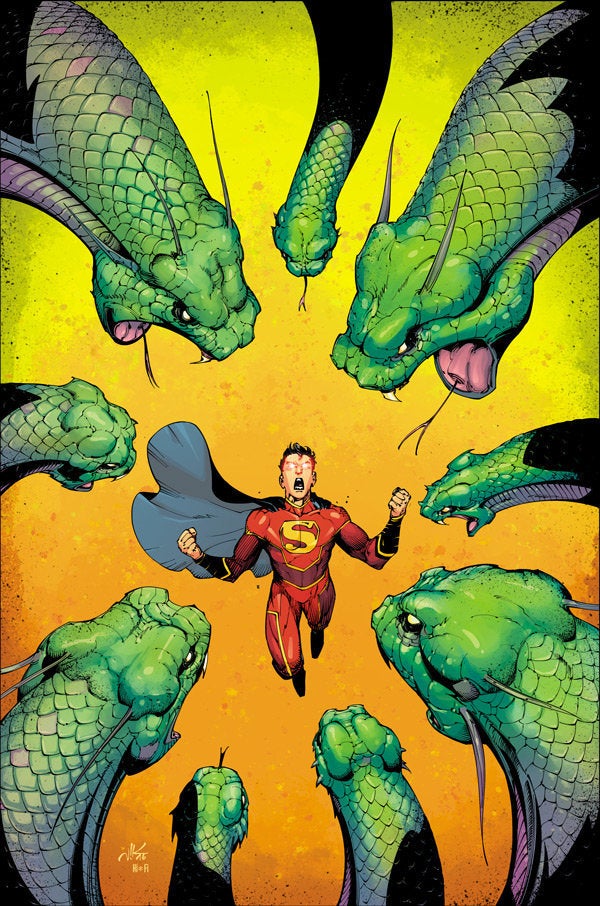 Yang said that so far, he's received a lot of support from people across the web who are excited about an Asian superhero. And we have to say, we're definitely in that boat, too.
Check out a preview of the series below: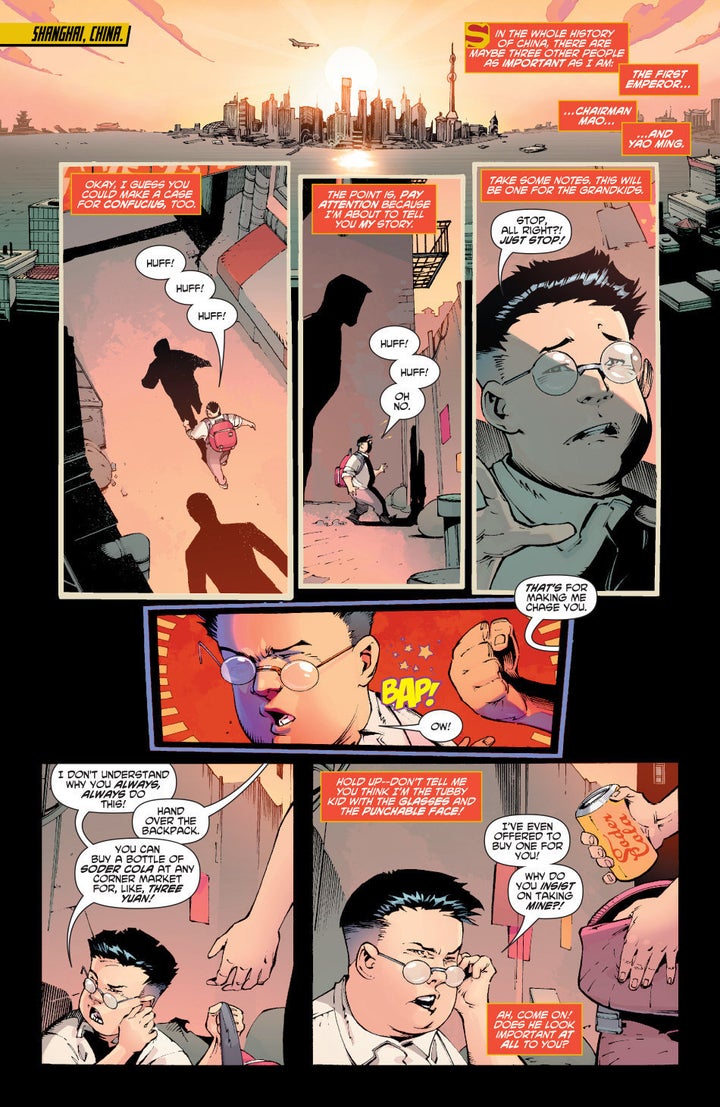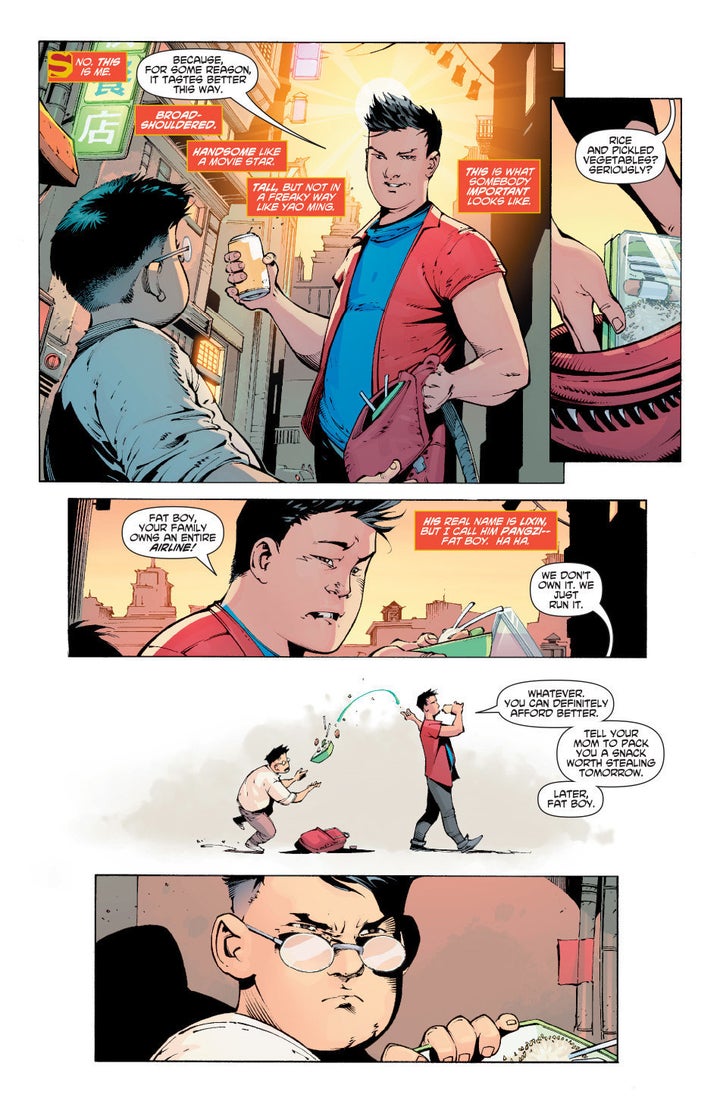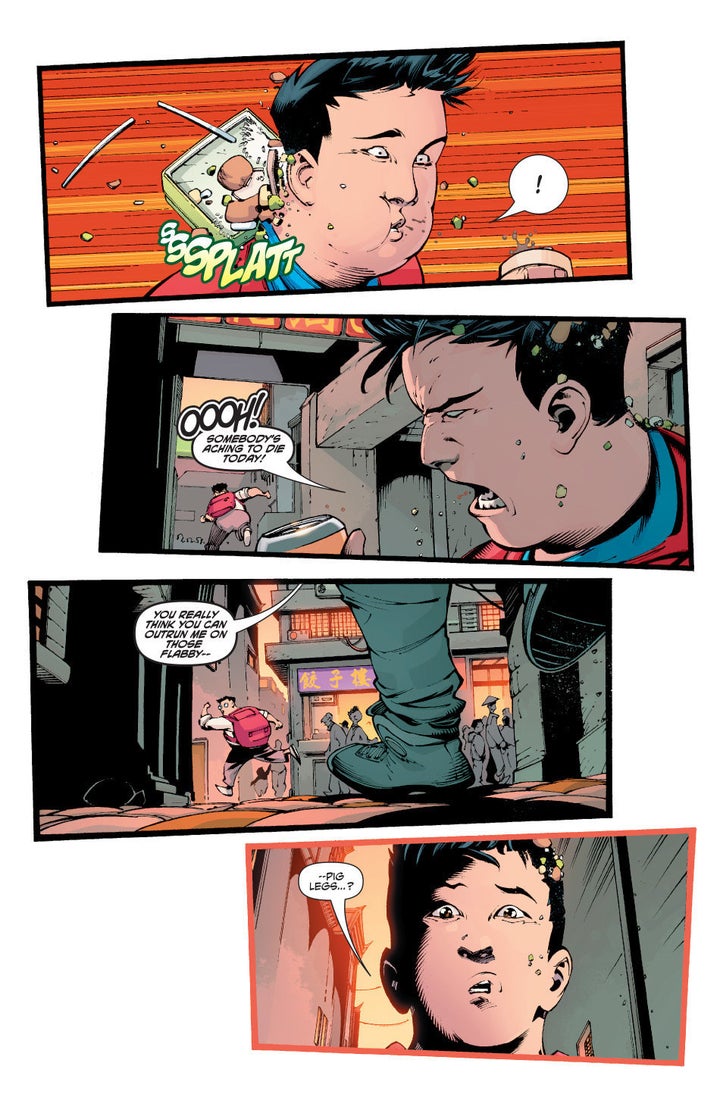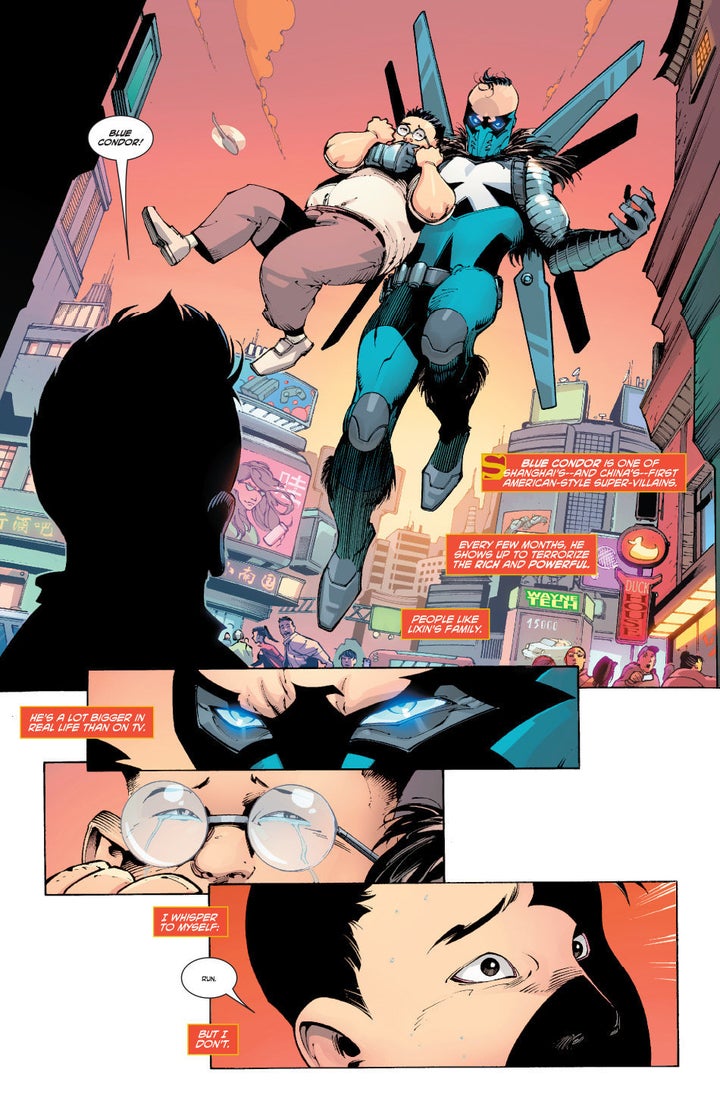 Check out the "New Super-Man #1" here.
Before You Go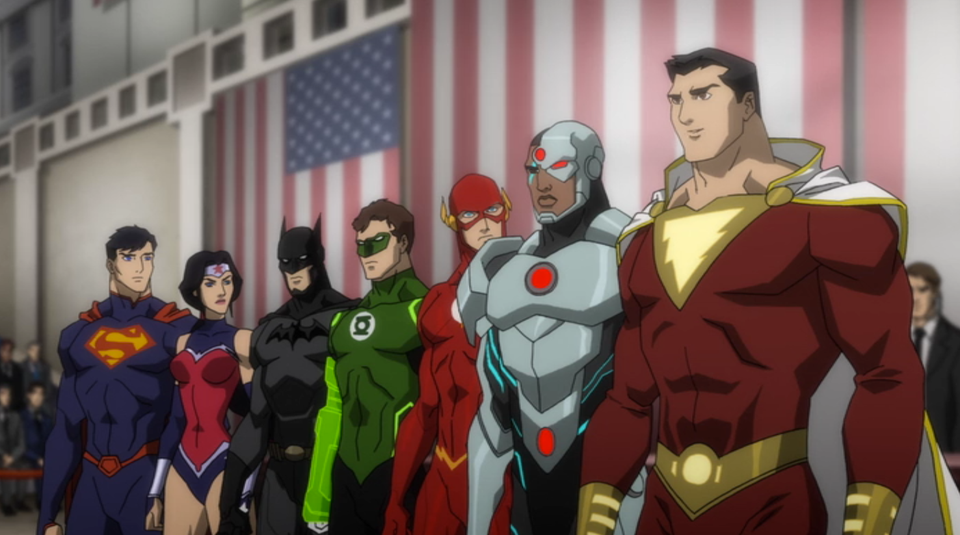 5 Animated DC Comic Movies That Are Better Than 'Batman v. Superman'
Popular in the Community