The house is 30-feet tall and looks as though it's been plucked from a horror film set only to be precariously plopped, "Operation Dumbo Drop" style, on top of one of New York's most prestigious institutions. Yet, despite its size and unmistakable fright factor, to those museum patrons unaware of its existence, the recently christened "PsychoBarn" is hiding on top of the Metropolitan Museum of Art.
The large-scale sculpture, fully titled "Transitional Object (PsychoBarn)," is the work of British artist Cornelia Parker. Inspired in equal parts by the early 20th-century paintings of Edward Hopper and the sufficiently sinister mansion from Alfred Hitchcock's 1960 film "Psycho," the quaint, if not a little unnerving, barn stands as the fourth installation of site-specific work to grace the Met's rooftop.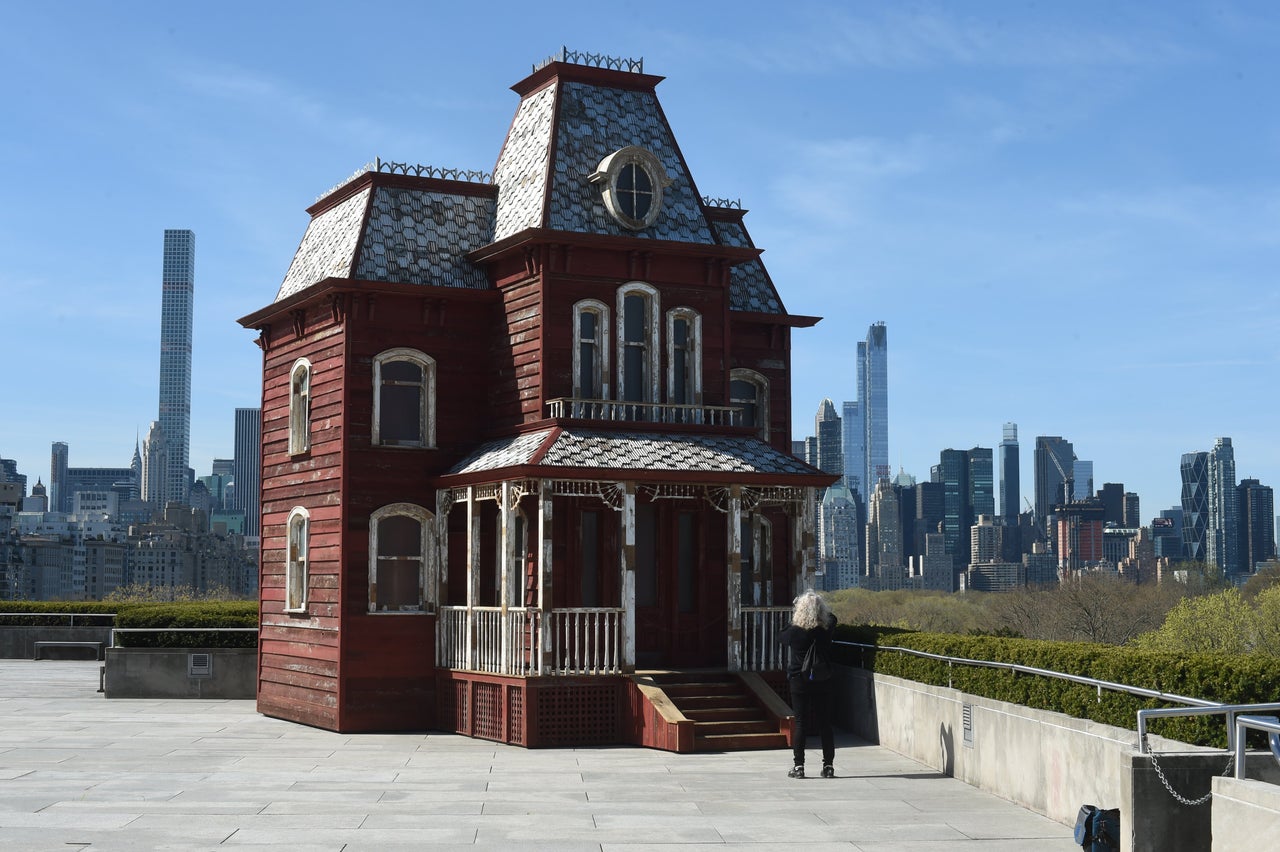 The house is "fabricated," according to the Met's website, from a deconstructed red barn, and though it appears to be an authentic home, it is actually a scaled-down model built of two facades held together with scaffolding, much like a film set. To find her materials, Parker worked with a restoration company tasked with taking down old barns across the United States. As a result, "PsychoBarn" is comprised of bits and pieces of a very real red barn slated for demolition in Schoharie, a town in upstate New York.
Parker, in a video explaining the rooftop commission, says the idea of putting a work on top of the Met was daunting "because the skyline is so amazing." She ultimately decided she wanted to put something architectural atop the art haven, something that would end up encapsulating the unique secrecy of a rooftop locale as well as the familiar feeling of happening upon a haunted house.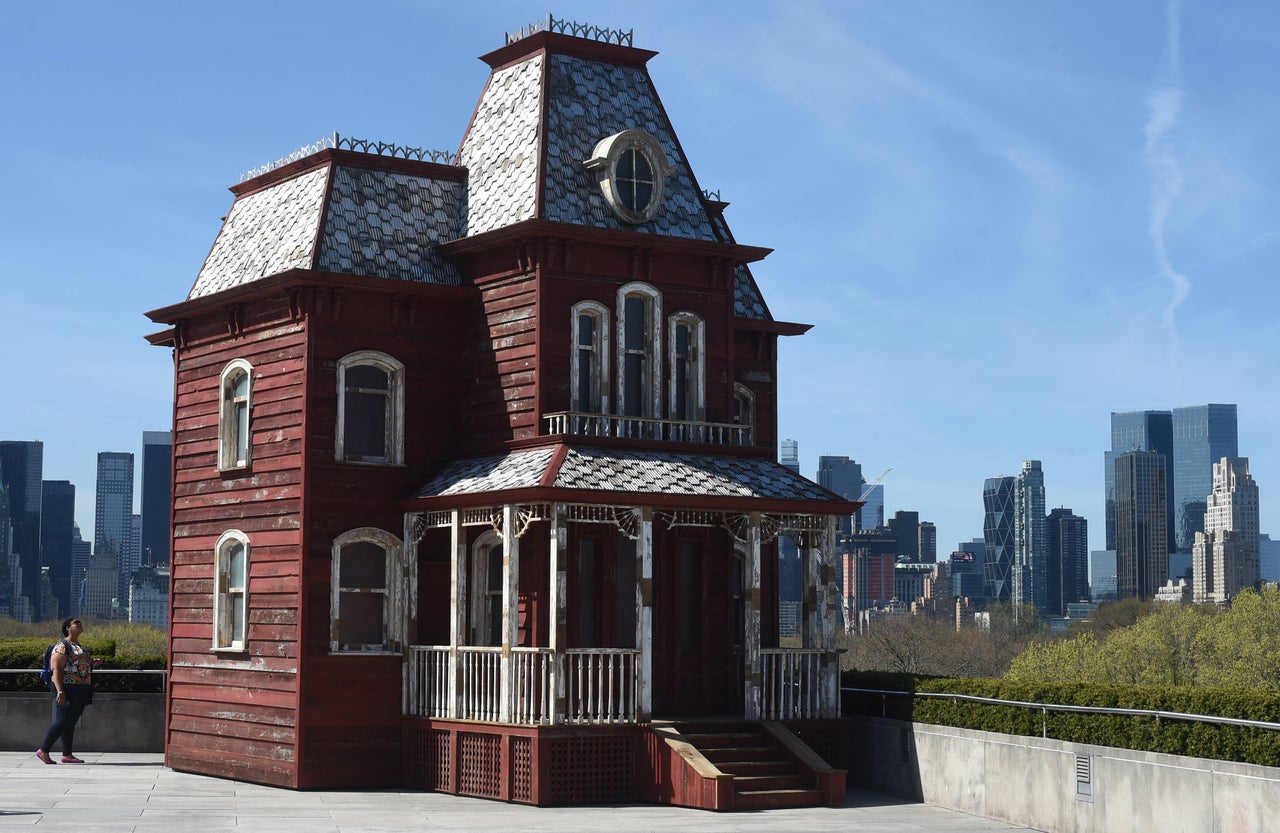 Hopper's 1925 "House by the Railroad," conveniently on view at the Met's Midtown cousin, the Museum of Modern Art, served as a specific muse to Parker, as it did to Hitchcock. His Bates family home shares considerable characteristics in common with Hopper's painting.
Perched atop the Met's top floor like the metropolis version of Baba Yaga's forest hut, Parker's house gives perfectly positioned Central Park sitters a different kind of skyline to look upon, as well as a piece of pop culture history to ogle. The final rooftop creation is both wholesome (red barns, right?) and petrifying (because, "Psycho"). In fact, the name "Transitional Object," Parker noted to the New York Times, "is a psychological term for something like a teddy bear, something to wean you off your mother," which seems fitting for an homage to Norman Bates.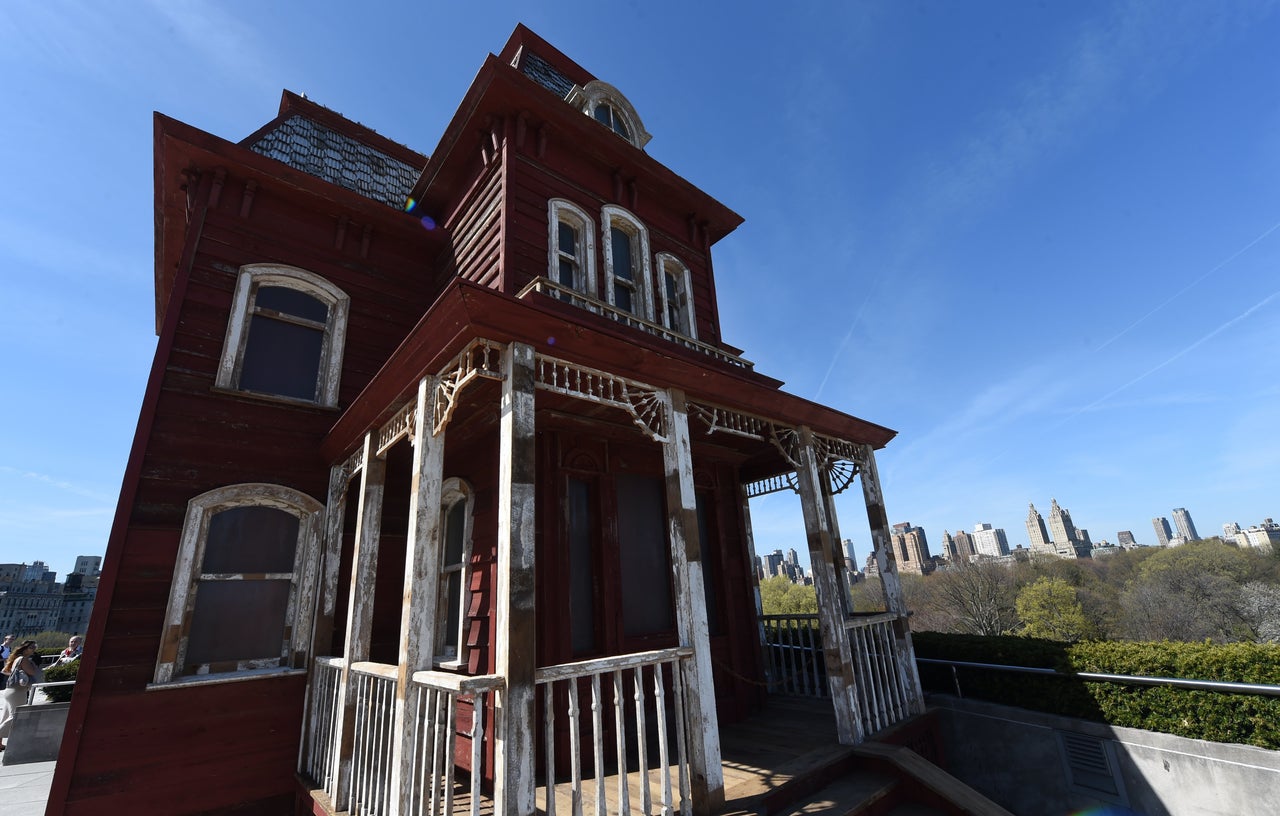 "I like the idea that you take things that perhaps sound cliched. But they are cliched for a reason," Parker describes in the video below. "They resonate with a huge amount of people and that's why they are the most visited spots. And I somehow think the inverse of the cliche is the most unknown place."
"It's not a fine-art audience," Parker reiterated to The NYT, explaining the fact that many Met goers make their way to the roof not for the art, but for a chance to see the city from a different perspective. "People are coming for the view. I wanted to add another ingredient to the view."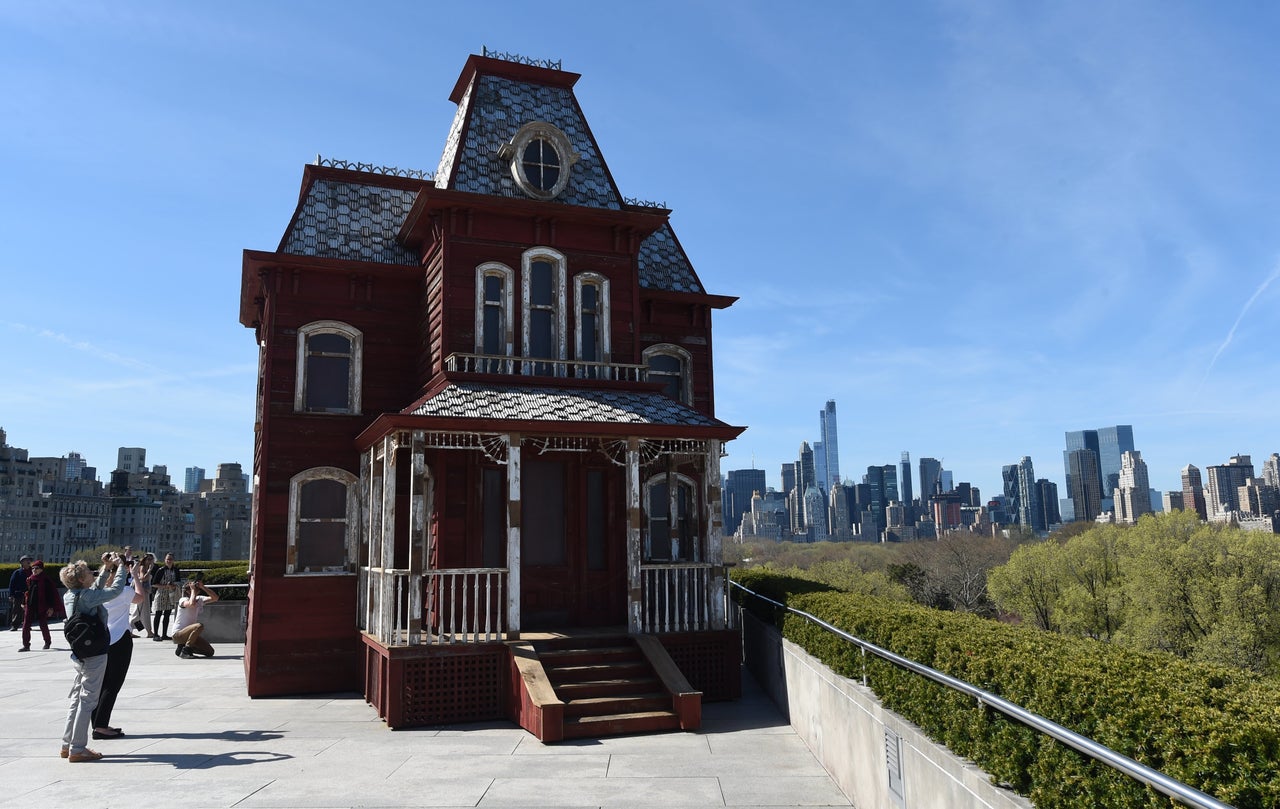 The house made its debut last month, but as New York City gears up for what has seemed like an infinitely delayed season of summer weather, the Met is likely planning for more crowds ready to peer over a sunnier Central Park.
Fear not, interested parties have until October 31 to set their eyes on "PsychoBarn."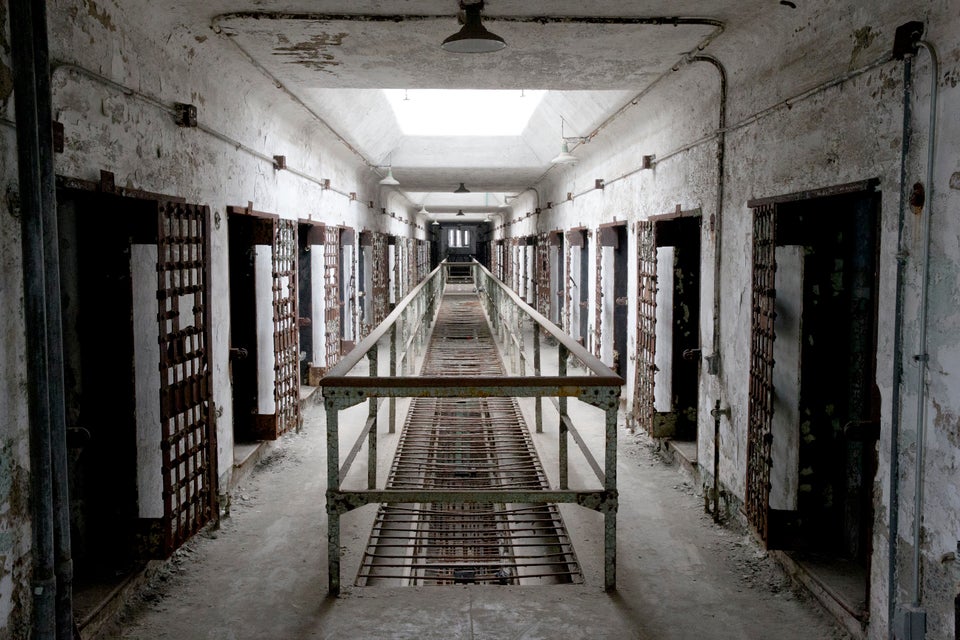 Most Haunted Places In America