Typically I'm not one to put my foot down -- at least not too hard. But this time the foot's down and it's staying down.
As opposed to those times when I work myself into a lay-down-the-law mood and then lift my foot as I come out of that mood, this time the foot's holding firm.
The foot isn't down because I want them to change.
It's down because I have changed.
Allowing the old behavior supported my old beliefs, which is exactly why it doesn't feel so great anymore.
I fought it for a while and allowed the behaviors to continue -- probably because changing things that create more work for other people is hard for me.
But as our kids grow and we grow, we don't always feel the same way about things as we used to.
If we keep supporting behaviors that no longer resonate with who we have become, then we're not being true to ourselves.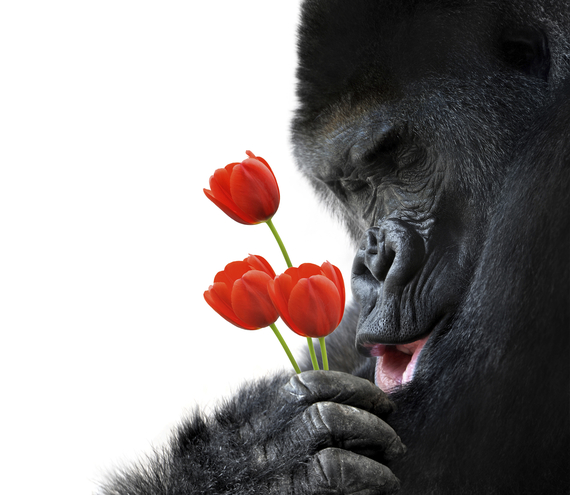 If we want our children to grow into conscious adults who are true to themselves -- in all of their relationships -- then we need to show them how it's done.
No doubt, not putting my foot down sooner had a lot to do with my own need to be liked by my kids.
I love it when my kids like me -- but making this my goal is not putting my best parenting foot forward (pun intended).
When I look at putting my foot down as modeling behavior I would like my kids to emulate -- now that's the thousand-pound gorilla on top of my foot.