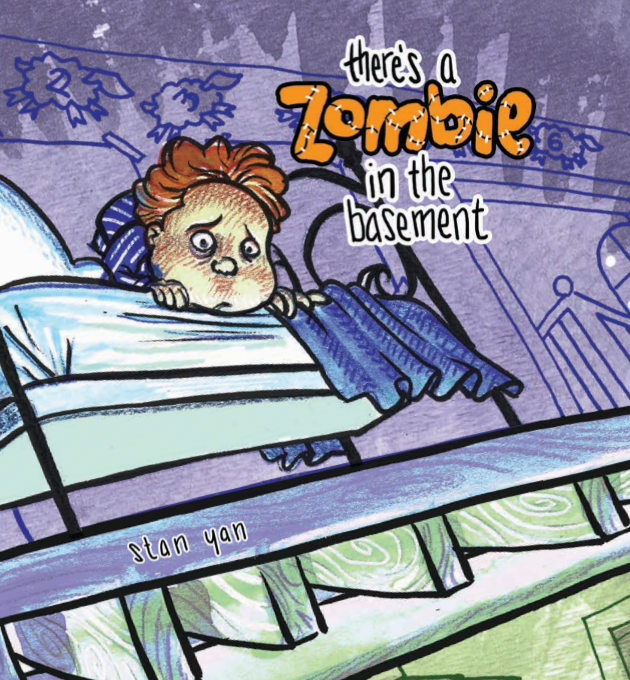 "There's a Zombie in the Basement" was written and illustrated by Stan Yan. The book was inspired by his son Milo's fear of his zombie drawings. Milo just can't sleep, his imagination is getting the best of him. He thinks there is a zombie in the basement. Not just a zombie, but a whole cast of monsters: a Sasquatch, a ghost, a reaper, evil twins, a vampire, and countless other monsters. All dreamed-up by his imagination. He is scared and keeps calling for his mom and dad. So his mom and dad aren't sleeping, either. Mom and Dad start to play along to get him to realize that the imaginary monsters can be whatever he wants them to be—even friends! Milo eventually realizes they are all just in his mind and they don't have to be scary at all.
Click below to hear Storytime Pup read "There's a Zombie in the Basement"
"There's a Zombie in the Basement" is a superbly illustrated book which will hopefully help kids learn not to be afraid of the things they dream up in their imaginations. The zombies and monsters are drawn in a way that will not be scary to little ones. This fun, rhyming book will entertain you and your children and might get your child to realize that those monsters may just be in their minds, and if they want to, they can make them friends instead of fiends.
"There's a Zombie in the Basement" was chosen as the Storytime Pup Pick of the Litter in the October issue of Story Monsters Ink Magazine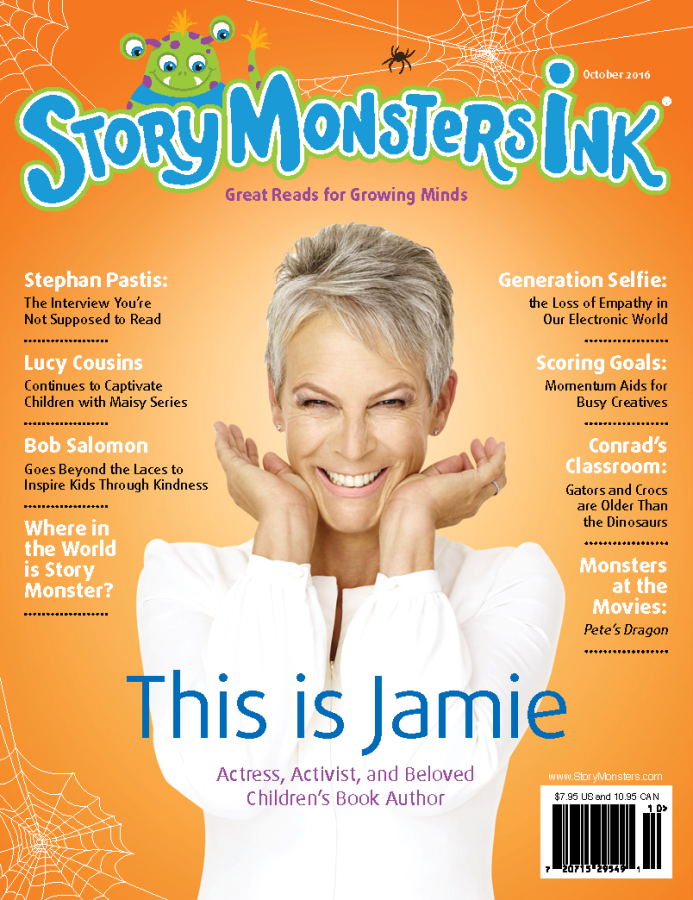 Stan Yan is a Denver-based writer/illustrator, caricature artist and instructor. Growing up in Denver, Yan, a self-taught artist, went to school at the University of Colorado in Boulder where he got his bachelor's degree in accounting, where Yan's life took the tragic turn into sales for the securities industry, where he wallowed in ethical poverty on-and-off for thirteen years. Yan takes his frustrations out by penning graphic novels such as The Wang. In 2005, Yan has gave up on financial security and become a full-time freelance cartoonist, illustrating SubCulture for Ape Entertaiment and Action Lab Danger Zone, creating comic strips for the financial and sales industry, drawing zombie caricatures, and picking up odd illustration and teaching jobs when folks are feeling agonizing pity for him. Stan teaches Summer camps, after school programs, workshops, and helped to develop a degree program in graphic storytelling as an adjunct faculty member at the Community College of Aurora. His recent credits include art and colors for Show Devils (Mother Mind Studios), writing and art for Vincent Price Presents (BlueWater Productions / Storm Comics), and writing and art for There's a Zombie in the Basement (Squid Works Kids). But, he's probably best known for doing zombie and pony caricatures.
Related
Popular in the Community