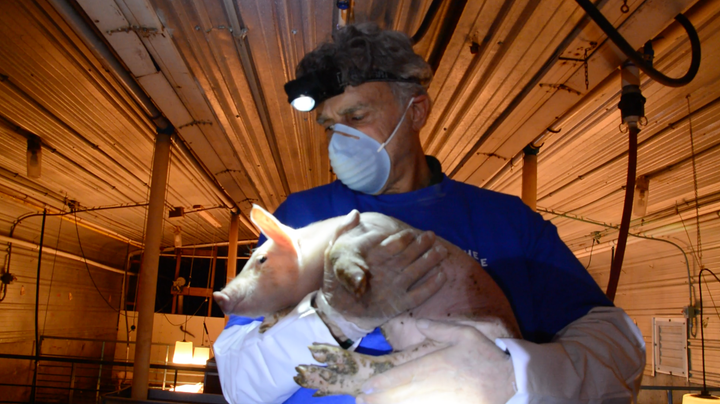 "I'm so sorry," Brandon Guzman says as he films a mother pig inside a North American pig facility with tears in his eyes, "I wish we could save you." As Brandon turns, he sees dumpsters filled with piles of dead piglets, mother pigs banging with all their force against the sides of their crates, and piglets trampling each other in the frantic effort to secure some of their mothers' milk.
Brandon and his companions with the animal rights network Direct Action Everywhere (DxE) are part of a brazen tactic that is growing in the North American animal rights movement: entering farms and saving animals inside. Activists call the tactic "open rescue."
The recent rise of open rescue (chronicled in the Huffington Post this November) began two years ago when activists previously known for disruptive protests released video from inside a Whole Foods facility where they had entered and saved a hen trapped under a wired floor. Nine months later, DxE activists released another video, this time of a top-rated Whole Foods turkey supplier.
Whole Foods was placed on the Wall Street Journal's risk list. The titan of organic ag was thrown off guard.
Bay Area activists' foray into Whole Foods farms, though, was only the opening act in a new movement. 2015 saw two open rescues. 2016 has seen six, with activists on the East Coast and Mid-Atlantic getting involved. With Costco waking up to a grim sight in the New York Times ― cannibalism inside one of their egg suppliers ― another corporate giant joined Whole Foods as the target of a rag tag band of activists with little more than a video camera and conviction. Thousands of people have signed petitions like this one against the two corporations.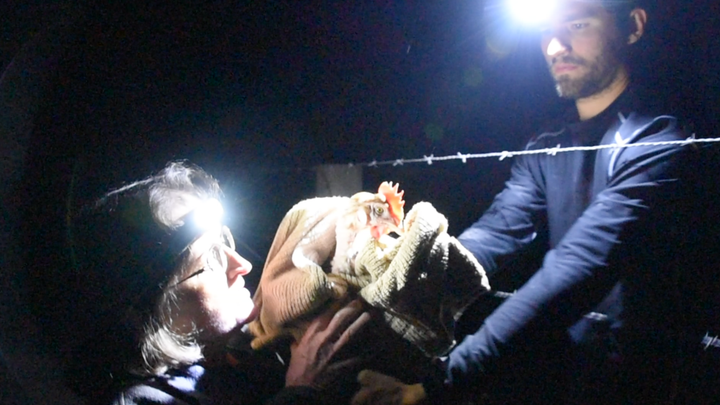 In October, the Animal Agriculture Alliance ― an industry-funded group that works to fight animal rights activists ― expressed alarm that an old trend had come back. The Animal Ag Alliance started a news and radio blitz around the country to sound the alarm bells.
The problem? Americans increasingly agree with the activists. Activists are doing something simple: taking sick animals to the vet. With 32% of Americans in a recent Gallup poll saying that animals should have equal rights to humans, activists are striving to put the basic opinion that Americans share into action. Americans don't want to see animals hurt, so activists are stopping farms from hurting them. Farms know this, and so they're caught in a bind.
That bind is precisely what drove the creation of open rescue by activists based out of Melbourne with Animal Liberation Victoria in the 1980s. Entering farms in the dark of night, advocates exposed the brutality of battery cages in which laying hens were held so tightly they could not turn around. The industry, scared to draw attention to themselves, did not know how to respond.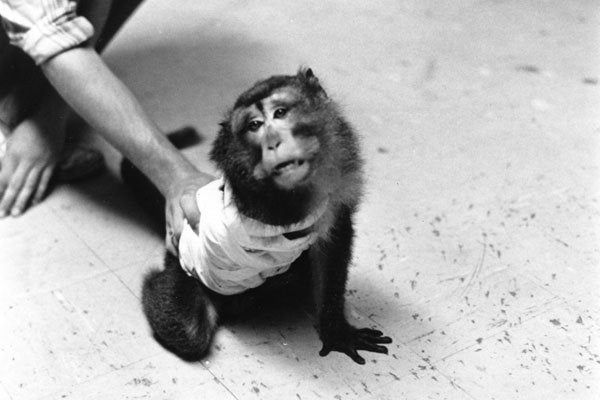 American animal rights groups such as Mercy for Animals and Compassion Over Killing now known for their undercover investigations got their start doing open rescues, and PETA, got started with an open investigation of monkeys in 1981. As groups grew in size and became more professional, though, open rescue began to be placed off limits in the U.S. That was, until two years ago, when Direct Action Everywhere got started.
When any college student starts thinking seriously about animal issues, the first book many people recommend is Peter Singer's Animal Liberation. Written forty years ago, Animal Liberation has probably inspired more people to stop consuming animal products ― and to start advocating for animals ― than any other book.
As much as animal advocates cherish Animal Liberation, though, not many people literally liberate animals. When people use the term "liberation" in other contexts, though, they generally try to go right to the core. Queer and women's liberation activists make living as if there were no patriarchy their goal ― pursuing dreams and fighting back against opposition. National liberation movements actively fight imperial or colonial powers. For the new band of open rescue activists, animal liberation means a simple thing: enter farms and liberate animals.
Want to help out? Sign this petition to join thousands of others in calling for an end to violence against animals.
Calling all HuffPost superfans!
Sign up for membership to become a founding member and help shape HuffPost's next chapter