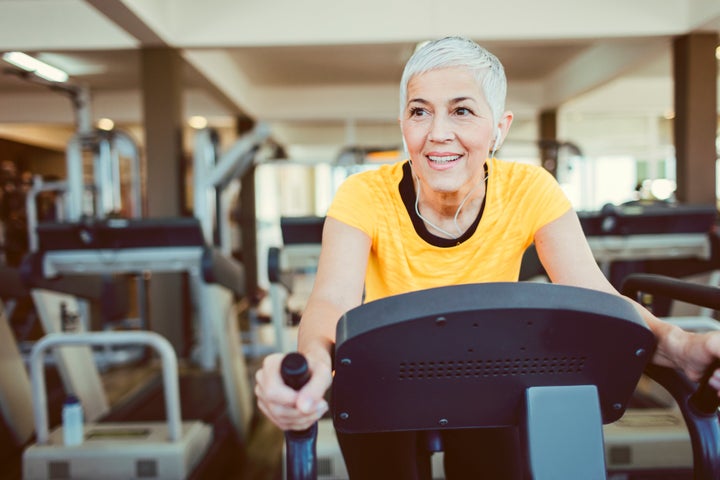 More than 30 years ago, I suggested in The Gerontologist that Americans who were old, poor, and female were in "triple jeopardy" of being pushed into the shadows of our society, where the quality of their lives would be at grave risk.
That was 1985. Four years later, I suggested in the Women's Studies Quarterly that poverty among older people in America was becoming a "women's issue."
At the time, women made up 72.4 percent of the elderly poor, even though they accounted for only 58.7 percent of all elders. Approximately 15 percent of women aged 65 and older lived below the poverty threshold, compared with only 8.5 percent of older men. That poverty rate rose to 19.7 percent for women aged 85 and older.
As dramatic as those poverty statistics were, they left out three important factors that, 30 years later, hold relevance as we celebrate National Women's Health Week.
First, the 1985 poverty figures didn't reflect the fact that older people were spending over 15 percent of their incomes on out-of-pocket health expenses. If those expenses had been taken into account, the official poverty rates would have been much higher.
Second, the government figures I quoted did not take into consideration the heavy toll that poverty takes on health. We now know that women with low and even moderate incomes, and particularly women of color, have a significantly higher risk of developing chronic conditions like heart disease, diabetes and cancer.
Finally, despite evidence to the contrary, Americans still assume that declining poverty rates for the entire elderly population mean that all elders are getting wealthier and healthier with each passing year. That's a false, and dangerous, assumption, especially for older women.
Feeling Frustrated and Hopeful
My 30-year-old research came to mind during a recent meeting about cancer prevention among older adults at the Centers for Disease Control and Prevention (CDC) in Atlanta.
I left that meeting with mixed feelings.
First, I was frustrated. The meeting's distinguished presentations and thought-provoking discussions convinced me that little has changed for older women since I first raised issues about their economic security three decades ago. Today, 17 percent of women over age 65 are living in poverty compared to 12 percent of older men. The poverty rate increases to 22 percent for 80-year-old women. And nearly 20 percent of household income in old age now goes to pay for health care.
Fortunately, the CDC meeting also helped me feel more hopeful about the future health of older women. It was heartening to hear that dedicated professionals – gerontologists, public health officials, city planners, health clinicians, researchers, and social scientists – are working hard to develop strategies that could help poor and near-poor women live healthier lives.
No Expiration Date on Prevention
I've been thinking a lot lately about what it would take to help older women prevent chronic diseases and stay healthier for longer. That health promotion framework needs three distinct components:
Support: First, we need to mobilize community-based organizations, including faith-based groups, churches, local businesses, health clinicians, social service providers, and affordable senior housing communities. These organizations know the women in their communities and the challenges they face. But they need guidance and incentives to work together so older women can be connected with the services and resources they need to remain healthy for as long as possible.
Research: We need to study the environmental, social and financial risk factors that can cause disease. Then, we need to work in cities and towns around the nation to minimize those risk factors.
Prevention: We need to launch a national movement to fight the ageist assumption that the value of prevention expires at age 65.
Quite the contrary. There's a critical need to promote prevention and early intervention strategies for older women, whether they are 65 or 105.
We need to make periodic health screenings, and ongoing primary care, accessible and affordable to all women. We need to promote the value of regular exercise, good nutrition, and stress management. We need to use every means possible to give older women, including women of color, an equal opportunity to be healthy.
The most effective prevention strategies will engage multiple partners, including health departments, hospital systems, health clinics, senior housing communities, churches, community groups, and older women themselves. These strategies will feature a variety of approaches, including public relations messaging, clinical intervention, education, policy making, counseling, and grassroots action.
Thinking broadly and inclusively about the health of older women ensures that our potential solutions will be unlimited, that our creativity will be unbridled, and that we'll be successful in bringing older women living in or near poverty out of the shadows to live happy and healthy lives.