When word came out last week that some of the characters from Full House may not be participating in its 13-episode spinoff scheduled for next year, I'm sure I'm not the only one who thought: "How rude!"
Having not watched the show in nearly 10 years, the ability to so readily recall one of the many catchphrases made popular by the show's dynamic set of characters is a testimony to the impact and influence it had on me and countless others, of both older and younger generations.
How clearly I can still hear the helpless plea of Uncle Jesse's (John Stamos), "Have mercy!", the idiom used by Joey (David Coulier) after receiving praise for a joke, "Cut it out!" and the sign of approval from Michelle (Mary Kate and Ashley Olsen) that I've sometimes been tempted to use in response to a request from my boss: "You got it, dude!" (or, perhaps for a more tedious task, "No way, Jose!")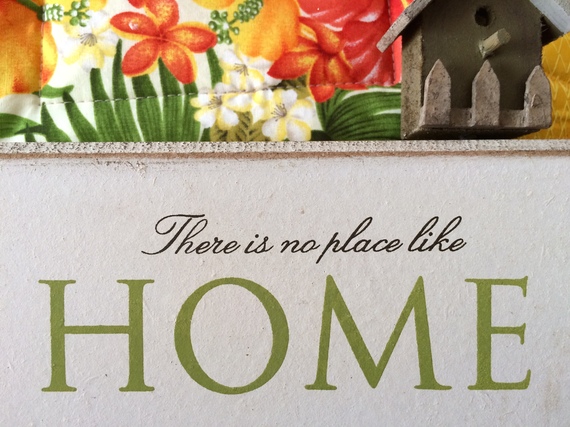 My excitement for the show's return, however, stems from a longing for TV shows that do more than entertain us with their mindlessness, off-color humor and decadent story-lines, most prevalent in reality TV.
One quick look at the mere titles of current and upcoming shows on the ABC Network -- Full House's former broadcaster -- reveals a startling trend that seems to normalize, even embrace, corruption and immorality: Secrets and Lies. Scandal. Selfie. Revenge. How to Get Away With Murder. Mistresses.
What these, and many other shows today, are seemingly lacking is the exhibition of any type of morals or values, thereby blurring the line between what is "right" or "wrong," "good" or "bad" -- precisely what Full House used to define so well.
As cheesy and full of clichés as it could be, Full House not only entertained and made us laugh, but also offered valuable lessons, wisdom and advice for children at some of their most vulnerable stages in life.
Faced with various milestones, situations and challenges we can all relate to -- such as fear of failure, insecurities and wanting to belong -- each episode left the viewer with a clearly defined message or "takeaway" which, more often than not, came down to one simple principle: Always try to do the right thing.
Guided by the examples set forth by their "parents" (technically a father, uncle and close friend) who themselves faced dilemmas and at times erred in judgment, the children not only learned the difference between right and wrong, but received instruction, guidance and a loving, helping hand when they lost their way or faltered.
"Everywhere you look, everywhere you go, there's a heart... a hand to hold on to", read the lyrics to the theme song played at the beginning of each episode.
Therein lies the strength of the show: The impartation of values and morals by adults who created a stable, secure home for the children to grow, flourish and learn from the many mistakes and mishaps that inevitably occur throughout life.
"When you're lost out there, and you're all alone, a light is waiting to carry you home... everywhere you look", the song continues.
Similar to other family-oriented sitcoms of the '90s -- including Family Matters, Step-by-Step and Boy Meets World -- Full House, as dated as it is today (shoulder pads, scrunchies, neon windbreaker sweatsuits and all), offered traditional morals, lessons and messages that transcend the passage of time, remaining just as relevant and important today as they were back then.
It entertained and taught us something -- not just about ourselves, but about our relationship with others. About how to treat others and care for others with kindness, compassion and respect. It taught us why we shouldn't lie, cheat or steal -- or why we should embrace accomplishments with humility and courage in the face of trials. And, perhaps most importantly, it showed us why family is important.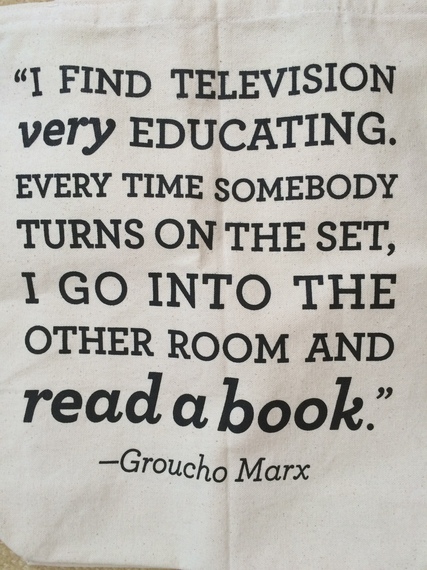 Maybe it is a bit of nostalgia for the "TGI-Friday" showings that I so looked forward to each week, but I long for a TV show that doesn't bring me into the debauchery of "real" or invented characters, but instead elevates me to a higher, "fuller" mental state, bringing me that sense of home and family so crucial to the foundation of a healthy, moral society.
Television can and should be entertaining -- a method of relaxation and escape. But, when its entertainment consistently flaunts debasing behavior and attitudes, that is when it loses its merit.
"All television is educational television," Nicholas Johnson once said. "The question is: What is it teaching?"
Support HuffPost
The Stakes Have Never Been Higher
Popular in the Community