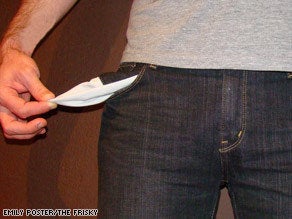 How often do we get to go back to the place we grew up? And what if there is more than one place? What does it look like -- and how will it feel in the context of who I was then and the person I am today?
Monday was an unusual day in that I had lunch and dinner in the two apartment buildings where I lived until leaving home. It was purely a random coincidence, as my reason for being in either building had nothing to do with a pilgrimage to my past.
I was invited to a luncheon hosted by the Barnard College development office in the home of an alumnus, who lives in the same building I lived in from the age of 10 through college. Walking into the building, not to see my family was an unusual experience. I was a visitor, not a resident and in that case, had to be "announced." The purpose of luncheon was to introduce the new College President, Debora Spar, to alumnae in intimate groups.
What is immediately apparent about Debora Spar is her down to earth nature and accessibility. She is smart, articulate, warm, focused and connected with each of us almost instantly. In her brief remarks about her priorities for the college (economic policies first and foremost) she talked about developing the program for Women's Leadership.
She talked about 4 key areas where young women can learn critical skills: Public speaking; the art of negotiating; basic financial principles; and resilience -learning not to fear failure and take risks.
Barnard is dedicated to women -- and their success. " Studies have found that, by attending women's colleges, women:
* Constitute more than 20% of women in Congress, and 30% of a Business Week list of rising women stars in Corporate America, yet only represent 2% of all female college graduates.
* Have more opportunities to hold leadership positions and are able to observe women functioning in top jobs (90% of the presidents and 55% of the faculty are women).
* Are three times more likely to earn a baccalaureate degree in economics and one and one-half times more likely to earn baccalaureates degrees in life sciences, physical sciences and mathematics than at a coeducational institution.
* Tend to be more involved in philanthropic activities after college."
It was an exhilarating lunch, as we realized that Debora Spar is the ideal college president to champion women's education and grow the next generation of leaders. I was inspired and eager to play a role in mentoring today's students. And, being in a sense back home, I thought about my family and upbringing, which made no distinction between the capabilities or expectations of men or women. (www.Barnard.edu)
The evening began with a large cocktail party at Christie's to benefit the Women's Campaign Forum following which all the guests split into 10 smaller groups for dinners held around the city in private homes. Dinner took me back again to Central Park West and the building I lived in from birth till adolescence. (My maternal grandparents lived there for over 40 years on a different floor.) I had not walked into that lobby in over 14 years, since the death of my grandmother.
Our hostess lived on the floor above my grandparent's apartment and from her living room window looking east was the same view I had grown up with -- the Guggenheim.
Was it just coincidental that despite a minor spelling difference, she and my grandmother have the same last name? And when we talked about it -- Cathy told me that in fact from time to time she gets mail addressed to Grandma (requests for contributions.)
This was a day of parallel themes and the Women's Campaign Forum is "dedicated to advancing the political participation and leadership of pro-choice women." Perhaps some of the candidates supported by WCF will have begun their careers at Barnard, learning leadership skills in a nurturing and environment geared to support the needs of young women.
"A nonpartisan membership organization, Women's Campaign Forum (WCF) is unique among women's organizations. We recruit, train, launch and support pro-choice women to run for office beginning in their earliest days in politics. We also build a national network of women voters, donors and activist whose efforts and venture capital ensure women's voices are heard."
Women are 52% of the population; yet hold only 17% of the seats in Congress. In statewide elective office, women hold almost 24% of the available positions. We have a long way to go! Betsy Gottbaum, NY City Public Advocate, talked about the valuable lessons she learned via WCF - media training and campaign coaching to name just a few. (www.wcfonline.org)
As a business owner for over 25 years, I have faced challenges. But having come of age in an environment that celebrated the natural gifts of being female -- both at home and during my years at Barnard -- I never questioned my role as an entrepreneur. It always seemed a perfectly natural thing to do. And failure, though not something I take lightly, has always been the best way to learn and become stronger.
Not only is being a female CEO an advantage (in my opinion) but for the first year and a half of our existence, all employees of Great Performances; Artists as Waitresses, Inc. was exclusively female. As we grew and integrated men into the organization, we always maintained a female culture and sensibility. This culture remains at our core today.
Our values guide us with every decision we make. It has always been about the journey, the daily decisions and how we get there. We continue to support women, in particular working mothers who have the double burden of working and finding balance to raise their families. And our mission of serving privileged New Yorker's is coupled with our commitment to care for the underprivileged and underfed neighbors in our community. Our support of anti-hunger projects and our leadership in educating children about nutrition and health through the creation of The Sylvia Center balances our passion for creating outstanding events for hundreds of clients annually.
Supporting organizations that promote the growth and development of women for leadership roles is critical. As I spent the day participating in institution building I realized that my experiences as a child, daughter and a student prepared me for my career. The homes I lived in were filled with dreams of accomplishing the impossible and reaching deep to find the strength and commitment to following through irrespective of gender.
Monday was an unusual day -- in the midst of networking, listening and dining and sharing, I was able to see the past and the future. In "going home" again, I reaffirmed the values that formed my journey.
It's good to know that in looking backwards, one can also move ahead.

Calling all HuffPost superfans!
Sign up for membership to become a founding member and help shape HuffPost's next chapter