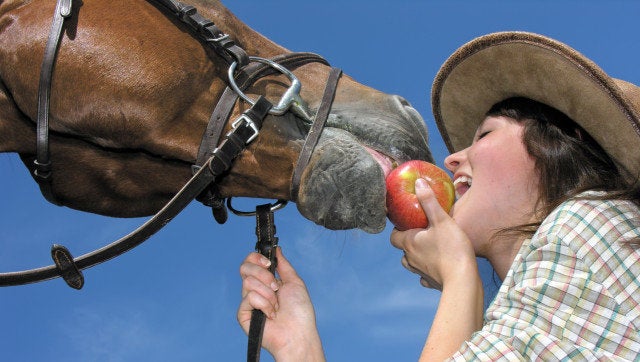 There are so many free events in Los Angeles (and surrounding areas) that help us to get outside in the sunshine and celebrate life; it's one of the reasons I love living in SoCal. I found the perfect free event - one that blends wholesome family fun with "everything California" while raising money for a deserving charity: There's No Place Like Hope Family Picnic & Hoedown.
If you have a philanthropic heart like Kimme Black, the Founder of this incredible fundraiser, you don't want to miss the Hope Picnic this Sunday, May 1st at the Santa Rosa Valley Park. Kimme created this because she cares about bringing her local community together and helping and protecting our beloved four-legged friends.
This is their 6th year and it's the largest event in the area that supports the much needed rescue and care of animals and also honors and celebrates those who make a difference in their lives.
I've wanted to go to this event for several years and was thrilled to find out they chose my favorite horse rescue, Saffyre Sanctuary, to be the benefiting charity this year. I found Saffyre Sanctuary in a serendipitous way just months before I had to rescue my own horse from certain death. I was able to bring her there and I'm blessed to work with the other rescues as an equine-assisted life coach. It's been a joy to give previously discarded horses a new career while also training other coaches/therapists in a unique Equalia Actualization Certification Process with the Founder of Saffyre, Esta Bernstein.
Saffyre Sanctuary has literally saved horses from horrible abuse and death's door. Through Esta and the sanctuary's dedicated volunteers, horses receive a second chance at life and are treated like royalty. They are healed from the inside out through an intuitive nutritional program and daily care from huge-hearted individuals, including organizations such as Tierra Del Sol and Phoenix House. Viewing the before and after photos (available at the Picnic) will make your jaw drop in awe at what is possible through commitment and unconditional love.
I'm most excited to see all the horses at The Hope Picnic including the West Coast Friesians Unlimited, The Gentle Carousel West Therapy Miniature Horses, and the Valley View Equine Vaulting Club.
I've heard The Old Fashioned Pie Auction is pretty amazing and raises a lot of money for the benefiting charity. Rosemary Allison is sponsoring this year and is another philanthropic soul.
There will also be lots of activities for all ages including: Arts & Crafts, Games, Competitions, Education, Food Trucks, Presentations, Performances, Music, and Special Appearances.
You get to have fun and play a part in helping our beloved animal companions - a win for all!
Make sure to stop by the Welcome Tent and visit Saffyre Sanctuary's booth. We will be giving away coloring books of our rescue horses for kids (and adults, too, because that is the latest trend!) as well as unique coffee table horse books for those making donations. Plus there will be lots of horse tack for sale.
Also, don't forget to bring an old blanket, sleeping bag, and/or towel as these will go on the hay bales to sit on and be donated to the Blankets of Love, an organization that provides them to shelters and rescues after the event.
Double your fun - dress up in cowgirl/cowboy style and see you on Sunday!
Calling all HuffPost superfans!
Sign up for membership to become a founding member and help shape HuffPost's next chapter