There have been a lot of recent articles about traveling while you're young and I'm all for them. I think that the best way to experience other places and cultures is to fully immerse yourself into something that is so new and different, you have no choice but to adapt and enjoy.
Tuscany changed my life last week.
I had the privilege of taking a work trip with friends of mine to help catalog a tour they run through their culinary business. Writing is, of course, my passion, so I was happy to oblige. Upon landing in Florence, I was all ready to capture with my iPad, iPhone, Macbook, Sony Cybershot and FlipCam, an assortment of cords for charging purposes jammed into my backpack.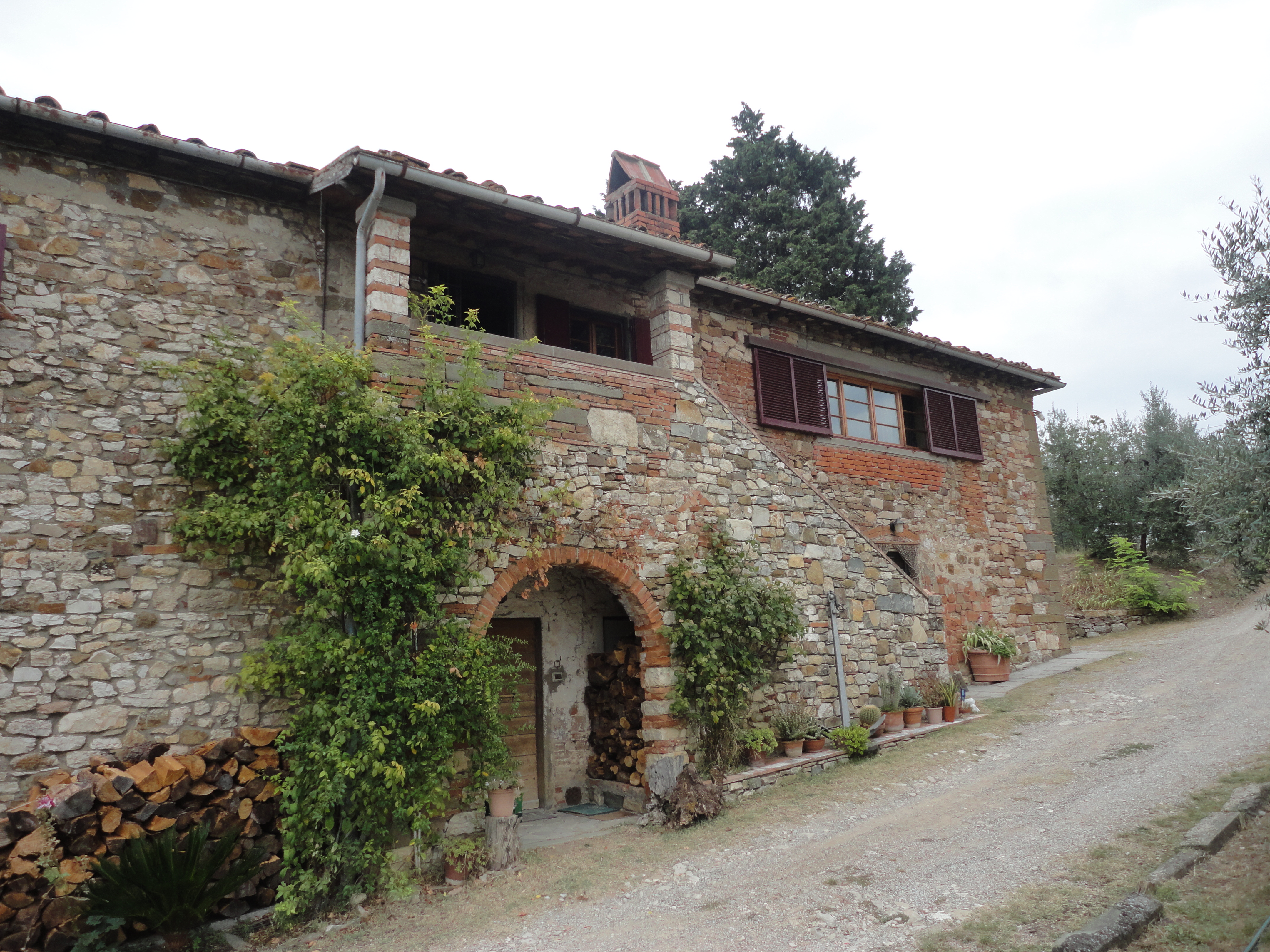 We arrived at Ancora del Chianti, a beautiful bed and breakfast in Greve in Chianti, run by a charming woman named Laura. As if we were in a movie, Laura ran out to greet us, show us our rooms and enjoy a quick bite before heading back inside. I quickly set up my computer, stashed my camera and phone into my bag and headed outside with my iPad.
One look outside and my senses were mesmerized. I breathed in fresh country air, saw the rolling Tuscan landscape and heard the clamoring of workers trying to harvest the grapes in the vineyard.
Before I could even begin to take in such beautiful surroundings, Laura was encouraging our group to help her make that night's feast -- homemade gnocchi with an assortment of sauces. Another amazing opportunity to capture the essence of Tuscan living, and all I could do was watch in awe as everyone joined in -- myself included.


Each morning I woke up, enjoyed coffee on Ancora's beautiful patio area and really got to know everyone in our group. Our days were spent meeting artisans who shared their craft with us, one that was usually passed down among many generations, and enjoying the unique culinary dishes of each town. Small chitchat turned into meaningful conversations and meals turned into long events meant for experiencing, not just eating.
Had I been in the States, perhaps with more accessibility to wifi, these adventures would have been documented up-to-the-minute with full blog and photo recaps. Instead of meaningful conversations, my mind would be buzzing about which Instagram filter to use or if I had posted this moment to Twitter yet.
Instead of being present with each artisan, I would be thinking about how I could best represent that day on my Facebook page. It was in these mere three days, I realized that there's a lot to be said about putting down the technology and making a sincere effort to be present for every experience. Sometimes I think we are so focused and engrossed with our online presence, we feel a sense of guilt when we don't post things! When did we become a population more worried about what happens online than in real life?!
I have to admit: I didn't write a single (worthwhile) article in Tuscany. I didn't want to waste a single moment of my time behind a computer when I could be exploring and experiencing. I much preferred the beautiful images and story the town and people painted for me all on their own -- no technology, filter or hashtag required.
Related