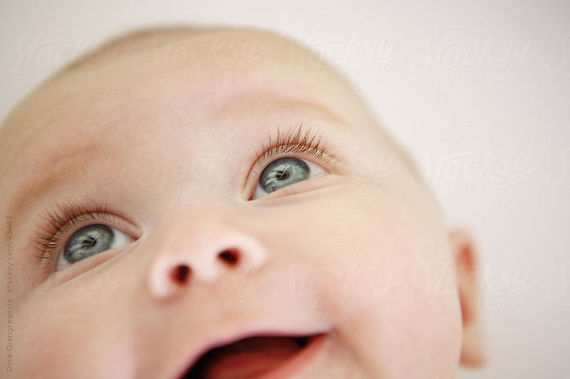 When you're a lover of what is, it's obvious that the world is your own face in the mirror. But how do you become a lover of what is? The "how" has been a mystery till now. Now it's clear that all you need to do is investigate your stressful thoughts. The four questions and turnaround of The Work will take you as deep as you want to go.
People think that they need to get "enlightened" in order to be free, and nobody knows what enlightenment is. Yes, it's in the sacred texts, and yes, this guru or that lama says he has attained it, but that's just a concept; it's the story of a past. The truth is that there's no such thing as enlightenment. No one is permanently enlightened; that would be the story of a future. There's only enlightenment in the moment. Do you believe a stressful thought? Then you're confused. Do you realize that the thought isn't true? Then you're enlightened to it. It's as simple as that. And then the next thought comes, and maybe you're enlightened to it as well, and maybe not.

I have found that there are no new stressful thoughts, they're all recycled. People try to "let go" of their thoughts. That's like telling your child you don't want her and kicking her out onto the street. I used to go out into the desert to get away from the world, and I took the whole world with me in my head -- every concept that had ever been experienced. I was undoing the thoughts that run through the mind of every human being. Thoughts are no more individual than the TV program that everyone watches. I have found that all over the world, in every language and culture, people suffer because they believe the same stressful thoughts: "My mother doesn't love me." "I'm not good enough." "I'm fat." "I need more money." "My husband should understand me." "My wife shouldn't have left me." "The world needs to be saved." Of course, I would never ask people not to believe their thoughts. Not only would that be unkind; it isn't possible for people not to believe what they believe. We can't help believing our thoughts until we question them. That's the way of it.
Related