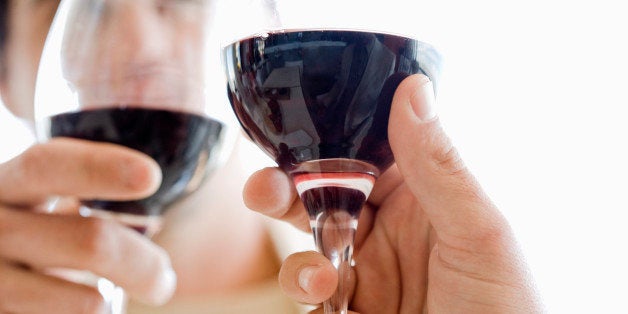 There it was. A full-bodied, agreeable red, with nice legs, a hint of unbalance and a spirituous finish.
And that was just the grape stomping!
The host for our autumn afternoon adventure was the BlueJacket Vineyard and Winery in Eudora, KS. It was their 5th annual "Sip, Stomp and Play." Included in our day pass was a grape stomp, wine tasting and other "farmish" festivities to raise money for their local Farmer's Market. We came there with open minds and empty glasses.
The wine consumption was at its finest, but that's for another story. My mission was to complete another venture from my goofy bucket list. Plus, I walked away with a touch of a hangover and purple stained feet. Bonus!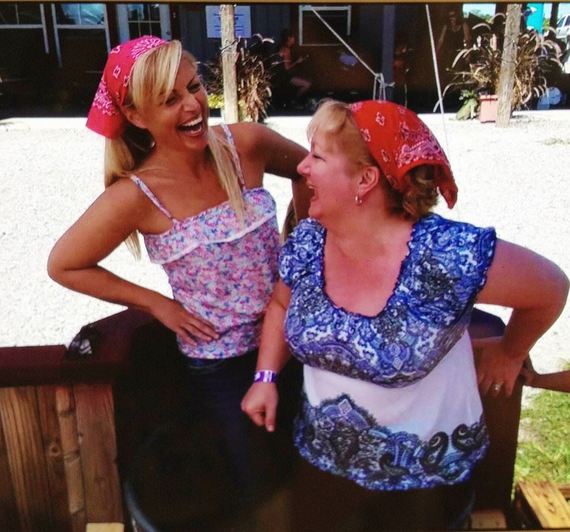 Although the faint aftertaste of sweat socks often came to mind, we sipped red table wine near the swales of the Oregon Trail, which were formed by wagon wheels more than 150 years prior.
"Mama, this place reminds me of the Fair in Charlotte's Web," beamed my city-bred daughter.
Despite the omitted Ferris wheel, no Blue Ribbon contests and the vineyard was absent of any barnyard scents, this wine tasting was exactly like it.
There were carnival games and prizes. There was a Dingus among us, performing magic and juggling for the children. And there was fresh corn to nosh on, perfectly paired with their wines.
The atmosphere was bubbling like a champagne flute with the constant rotation of musicians and folk singers, free wagon rides and the infamous stompage of the grapes.
Two super-sized tin buckets were perched on a make-to stage. The brave and the "relaxed" hiked up pant legs and cautiously entered the 6 inches of grape puree. Every now and then, the staff would dump another flat of purple grapes into the tubs, so the stompers could get adequate foot exfoliation.
My feet gingerly marched up and down at first. Then my friend and I, who were sporting bandanas on our heads to imitate the "I Love Lucy" grape stomp episode, built up our confidence. Neither of us were a Lucy look-a-like, but we totally nailed the dance.
We however stopped short of throwing the grapes in each other's faces and partaking in a purple wrestling match -- perhaps because we hadn't drunk any wine yet, and we didn't want to muss our hair.
I must say there is nothing like behaving like kids with your friends. All of the day-to-day responsibilities of running a household or making a living were on hold. We were tickled pink in the purple sludge. We laughed freely, throwing our heads back as the squish ran between our toes. Squealing just as high and loud as our children who had stomped ahead of us.
Why is it that many adults lose that sense of wonder? Maybe it has something to do with firsts. The first time experiencing anything can be exciting or frightening. That fear of the unknown only happens once and then the feeling turns into a fading memory.
Grape stomping was like that for me. I was discovering new territory, like the settlers who had traversed the swales of Kansas before me. Although I'm fairly certain the early adventurers weren't rewarded with wine, corn and glow sticks.