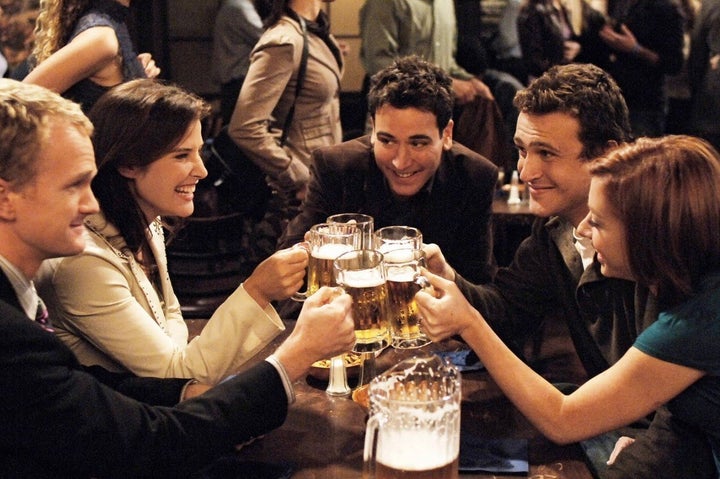 Even though it's been more than a year since the show came to an end, "How I Met Your Mother" continues to get more and more legendary.
Alyson Hannigan already revealed to The Huffington Post that the Cockamouse was real and that her fear of singing was the reason her character Lily never had a musical number, but now Reddit and BuzzFeed have helped introduce another detail to the world, and it might make you want to binge the whole series again.
It all has to do with "La Vie en Rose," the song Ted (Josh Radnor) hears the mother (Cristin Milioti) play in the Season 9 episode, "How Your Mother Met Me." 
While talking to his kids in the voice over, Ted recalls how he's heard their mother playing the song "a million times" over the years, but adds, "That first night I ever heard her sing, that one will always be my favorite."
The song clearly has a lot of significance in "HIMYM." It basically describes Ted's whole journey as he looks through the world with rose-colored glasses. But what you might not know is that we've already heard it before. 
In the Season 1 episode, "The Limo," Ted says he'll be Robin's New Year's kiss. This almost doesn't work out when Robin's date shows up, but as Ted is walking away, she races after him. And that's when Redditor PositiveEntropy had a shocking revelation:
Right when this moment starts and Ted and Robin kiss, the song "La Vie en Rose" is playing in the background. This is the same song that the mother plays on the ukelele next to Ted's room.
If true, this means we heard Tracy and Ted's song way back in Season 1, just further proving that "HIMYM" could be even more well-thought-out and detailed than a Ted Mosby college lecture.
And upon re-watching, that seems to be the case. Robin and Ted appear to kiss to "La Vie en Rose" playing in the background. And all of our minds explode.
Just when we thought we knew everything about "HIMYM," we keep getting lawyered. 
PHOTO GALLERY
TV Couples Who Make Us Believe In Love
REAL LIFE. REAL NEWS. REAL VOICES.
Help us tell more of the stories that matter from voices that too often remain unheard.