When you're six-and-a-half, almost seven years old, you view the movie-making process differently than -- say -- your typical SAG-AFTRA member.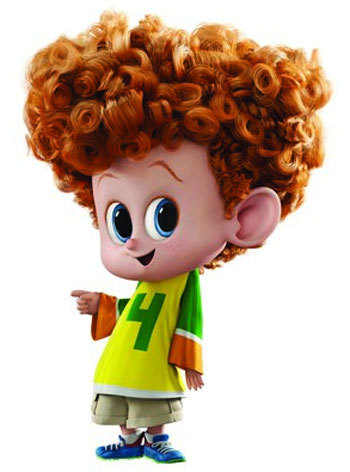 What excites Asher most about making movies? Is it walking the red carpet with his fellow HT2 cast members Adam Sandler, Selena Gomez and Mel Brooks? Or getting the opportunity to work with Genndy Tartakovsky on this eagerly anticipated follow-up to his 2012 film.
Nope. What Asher enjoyed most about working on Hotel Transylvania 2 was pretty much what any six-and-a-half, almost seven-year-old boy would enjoy about being at a real working movie studio. And that was getting the chance to ride around the lot in a golf cart.
"That was honestly Asher's favorite part of going to work at Sony Pictures Animation. That after we'd driven onto the Lot and parked our car, they'd come meet us with a golf cart. And he'd then get driven over their onsite recording booth," recalled Marion Blinkoff (i.e., Asher's Mom) during a recent phone interview. "To hear my son talk, those golf cart rides may have been the most memorable part of working on Hotel T2."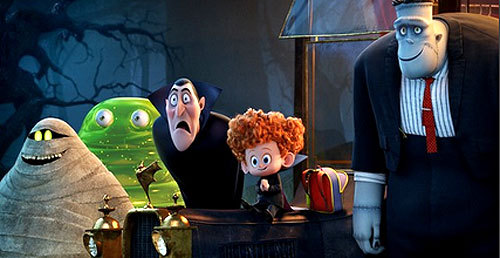 Which -- to Marion's way of thinking -- is perfectly fine. Given that Hollywood is a town filled with these extremely driven people, it pleases her no end that her son Asher can still enjoy the simpler things in life. Like being driven around in a golf cart.
"My husband Saul and I have worked hard to foster that kind of attitude in our kids. We don't want being a success in this industry to become their end-all and be-all. Because there are people who do get sucked into that mindset. Become the sorts of stage parents who then push their kids into doing things that they really don't want to do," Marion explained. "Whereas Saul and I, we want our children to enjoy the process. We want our kids to be creative. We like to think that -- by doing things like voice acting for projects like Hotel Transylvania 2 -- that our children are literally finding their own voices and that they're becoming individuals."
And Saul Blinkoff, he knows just how challenging and competitive the entertainment industry can be. For nearly two decades now, he's worked in animation. Saul started off working at Walt Disney Animation Studios -- Florida working on full-length hand-drawn features like Pocahontas, The Hunchback of Notre Dame, Mulan and Tarzan. After a brief stint at MTV where Blinkoff co-directed "SpyGroove," he then returned to the Mouse House. Where Saul then helmed two Disney home premieres, Winnie the Pooh: Springtime for Roo and Kronk's New Groove. More recently, Blinkoff directed the entire second season of Disney Junior's hit series, "Doc McStuffins."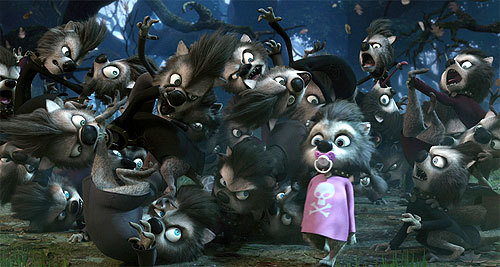 "And throughout all of this, my kids were auditioning for voice overs. Especially our oldest, Meira. She did voice work for the first Hotel Transylvania. She was one of the four kids that they brought in to voice all of those werewolf puppies," Saul stated. "From when she was little, Meira always did great at voiceover. Commercials and stuff. And she just love, love, LOVED it. And this part -- I know you're going to find hard to believe -- but my connection with the animation world had nothing to do with them at all. I never made a call."
"In fact, when I took Asher to his Hotel Transylvania 2 audition, even though Genndy Tartakovsky was there, I didn't play my "I'm-an-animation-director-too" card. I took him in there, and then I just sat just there. As far as they knew, I was just another stage dad sitting on the couch, waiting for my son to finish his audition. I have to admit that -- the first couple of times I was in there -- it was difficult for me. Largely because I wanted to get in there and direct Asher because I'm a director. But I deliberately held back and let Genndy do his job. And he did get a great vocal performance out of my son."
Tartakovsky confirmed that the Blinkoff boy was a great fit for Dracula's grandson. "Dennis is playful and fun, but because he's getting pulled by everybody, he's also a bit timid," Genndy said." Asher has such a nice charm to his voice that it brought an instant personality to his character."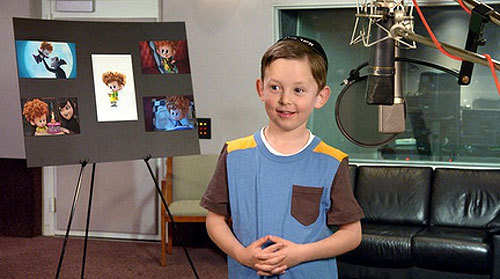 And why did Tartakovsky opt to cast Asher as the voice of Dennis, Dracula's half-human, half-vampire grandson? Basically because Blinkoff -- unlike so many child actors working in Hollywood today -- still actually sounded like an authentic six-and-a-half, almost seven-year-old boy.
"And Genndy was so patient with Asher. I mean, you have to understand that Asher booked this job before he knew how to read. So while Saul would prep our son the night before each recording session -- they'd go into one of the bedrooms here at the house, close the door and go over each of the script pages that the Studio had sent us -- it was Genndy who actually got that great performance out of Asher," Marion remembered. "Genndy knew exactly what to do to make Asher comfortable and then get him the proper mindset for Dennis. Genndy knew exactly what to do & say to make a six year-old boy sound happy or excited or sad. He and Asher had this great working relationship."
The Blinkoffs were also quick to praise Sony Pictures Animation, who were more than willing to work around Asher's pre-school schedule, so that he'd then be available to come in and record Dennis' dialogue.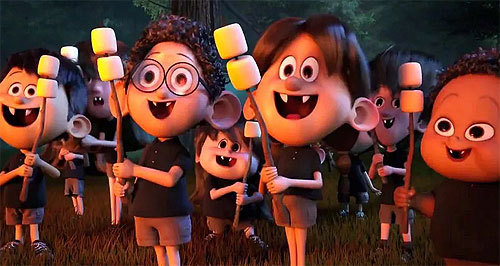 "We never once had to pull him out of school in order to work on this movie. Luckily most of Hotel T2 was recorded last year during the summer months. So that didn't really conflict with Asher's school schedule. But then came the Fall and he'd have to come in to record pick-up lines. But Sony was extremely accommodating. Given that Asher had a shorter school day on Fridays, that's when they'd schedule all of his pick-up recording sessions for," Marion said. "It was on those Friday afternoons that we'd drive onto the Sony Lot and then be met by that golf cart that Asher so enjoyed riding in."
And speaking of vehicles ... Given that there are bus signs and billboards promoting Hotel Transylvania 2 all over town that prominently feature Dennis (i.e., the character that Asher voices in this upcoming Sony Pictures Animation release), how is the Blinkoffs' boy dealing with this sudden taste of fame?
"I have to admit that he's pretty excited that the character he's been voicing is so prominently featured in the trailer and on the Hotel Transylvania 2 poster. But then again, Asher just started first grade. And he's pretty excited about that too. So all and all, he's a pretty typical six year-old boy," Marion laughed.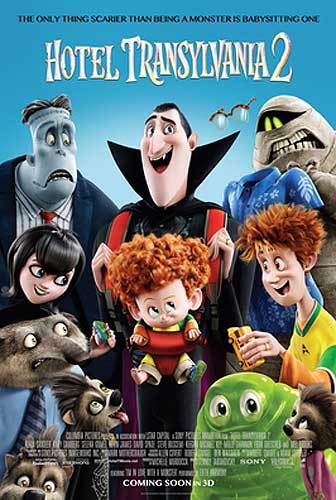 That said, Asher is a very busy six year-old. On the heels of his highly praised vocal performance in Hotel T2, he's now voicing a character in Jon Favreau's live-action / CG version of The Jungle Book for Disney. Asher's also working on Lunch for Illumination Entertainment where he'll be voicing a pig.
Now any other kid working in Hollywood on high profile projects like that would be thrilled. But not Asher Blinkoff. To be honest, what excites Marion and Saul's children is what comes BEFORE work on these newly booked productions begins.
"You have to understand that we have this family tradition. Anytime one of our kids books something, the Blinkoffs as a family go out for a sushi dinner," Saul said. "That -- to be honest -- is why Meira & Asher get so excited whenever they book work on something like Hotel Transylvania 2. It's not their character being-seen-on-the-poster or being-heard-in-the-trailer that appeals to them. It's -- rather -- that they're going to get to eat sushi again that really, really excites them."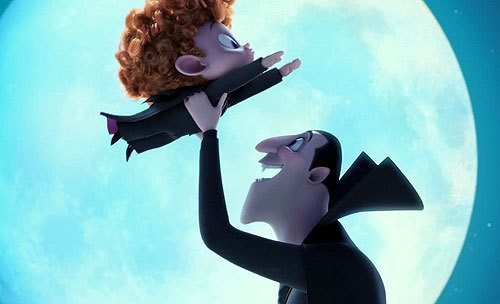 A six-year-old boy who actually likes eating raw fish? That sounds a trifle fishy to me. But then I recall Asher's fondness for riding around in golf carts. And then I have no doubt that the Blinkoff's boy really is six-and-a-half, almost seven.
Popular in the Community