Illustration from Theresa Duncan's Chop Suey, restored by Rhizome
Long before Zoe Quinn's moving attempt to enlighten others about the experience of mood disorders through her interactive fiction game Depression Quest, Theresa Duncan was making waves with her feminist CD-ROMs. And although Quinn's work, which brought her under harsh scrutiny by misogynistic gamers who gathered under a single hashtag (#gamergate) last fall, was considered by many to be a welcome disruption of a male-driven industry, Duncan was making games by, about and for girls (and grrrls) decades earlier.
For those unfamiliar with Duncan: she was a Renaissance woman whose interest in writing didn't stop at blogging. In the '90s, she created three groundbreaking video games that were designed to combat the overarching male influence on the industry: Smarty, Zero Zero and Chop-Suey, which was narrated by David Sedaris. She died tragically years later, but her games –- and her legacy –- have been restored, and brought back into the spotlight.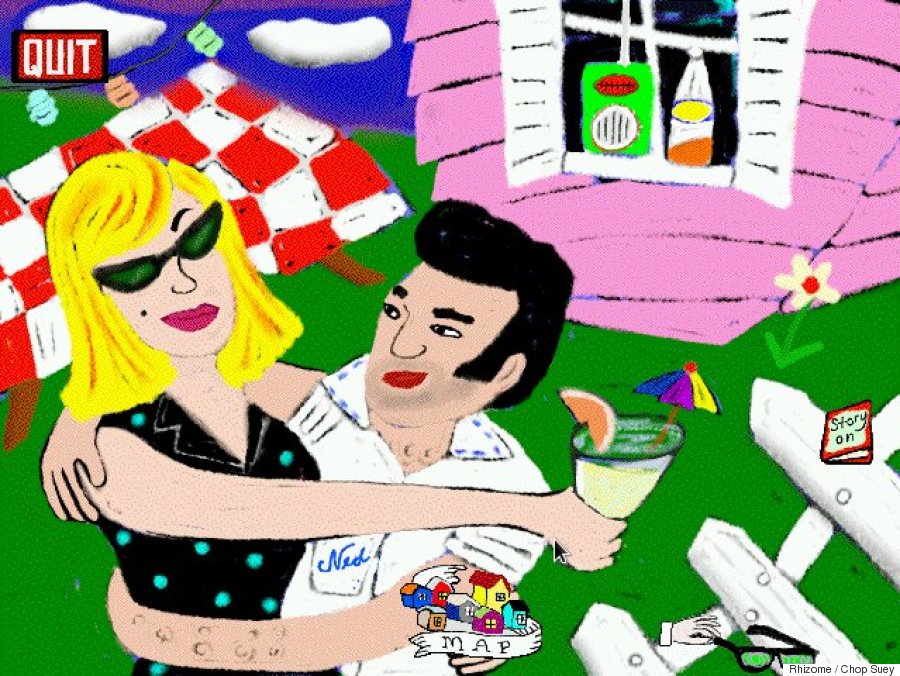 Rhizome, an organization committed to featuring art that converges with technology, was inspired in part by Gamergate to bring attention to Duncan by preserving her creations in a digital archive, where anyone can access them. The process was easier said than done: conserving digital files that were created in formats such as CD-ROMs can be an arduous process, according to Rhizome Digital Conservator Dragan Espenschied.
"The software on the CDs doesn't work on contemporary operating systems anymore," he told The Huffington Post. "With emulation, it is possible to re-enact the environment that makes old software perform, so for example, you can bring up an old Macintosh or a Windows 98 machine on a contemporary computer."
The conservation process was funded by a Kickstarter campaign launched by Rhizome, which succeeded in raising over $20,000 from nearly 500 backers. As of a few weeks ago, all three of Duncan's games are available to play online, and will be for at least the next year -- the amount of time allowed by the publishers.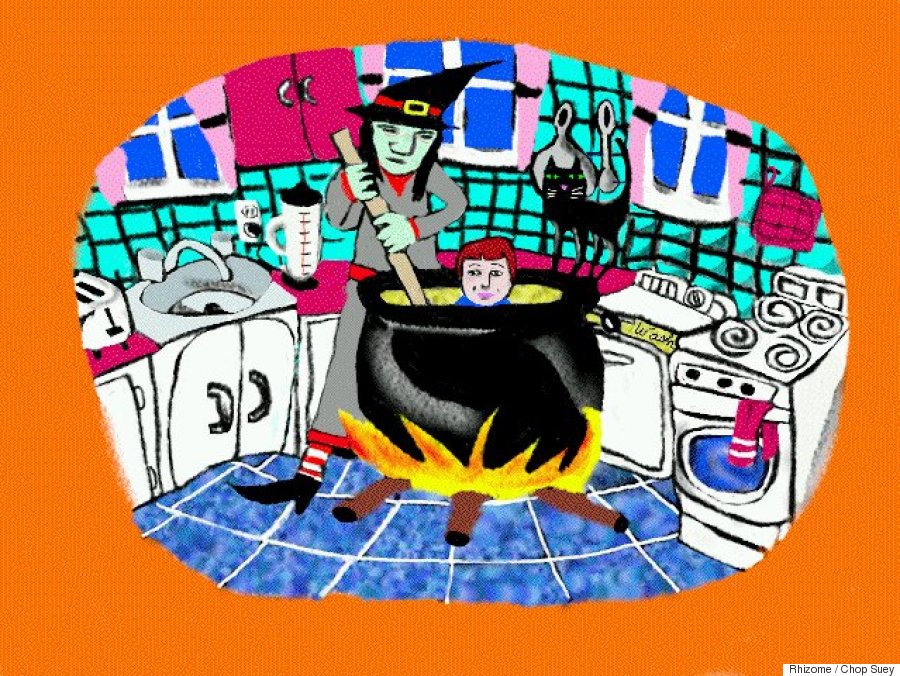 Gamers can now navigate the weird world of Chop Suey, with its thoughtful narration. The game begins with an introduction to an Ohio town, and two girls who reside there: "They didn't know the names of the flowers in which they lay -- pollen dusty daisies, wild violets, cornflowers -- so June Bugg named them herself, touching her finger to the soft center of each."
The eloquence of this sentence is no anomaly; the entire game follows suit. Players can amble around a coffee shop, a pet store, and a carnival where strange happenings arise.
"I mean, these games are not technically amazing, they don't feature any classic game logic, like scores, levels or puzzles with items, there is not even a consistent story that has to be 'completed' by the player," Espenschield said. "The value is really something different here."
Indeed it is. In Smarty, a young word nerd spends her summer vacation with her whimsical Aunt Olive, where she goes on adventures, plays with dogs and visits neighbors. These games aren't about winning or even completing, but exploring. Sure many contemporary games have begun to use the same approach to world-building, but Duncan's meandering storylines are treasures worth preserving.
Calling all HuffPost superfans!
Sign up for membership to become a founding member and help shape HuffPost's next chapter
BEFORE YOU GO
PHOTO GALLERY
12 Illustrators You Should Know Right Now