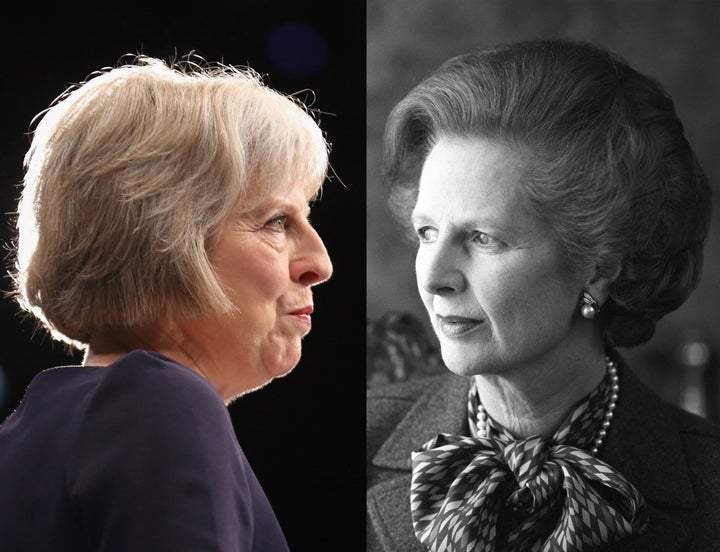 May won the backing of the ruling Conservative Party to replace David Cameron after he resigned following the British vote to leave the European Union.
The front ranks of British politics are now filled with an unprecedented number of women leaders.
The leader of Scotland's national government is Nicola Sturgeon.

Northern Ireland's first minister is Arlene Foster.

The head of the Welsh nationalist party Plaid Cymru is Leanne Wood.

The leader of the Green party is Natalie Bennett.
And the list goes on. The leader of the main opposition Labour party Jeremy Corbyn is facing a leadership challenge from Angela Eagle. Even the country's (non-political) head of state, Queen Elizabeth II, is female.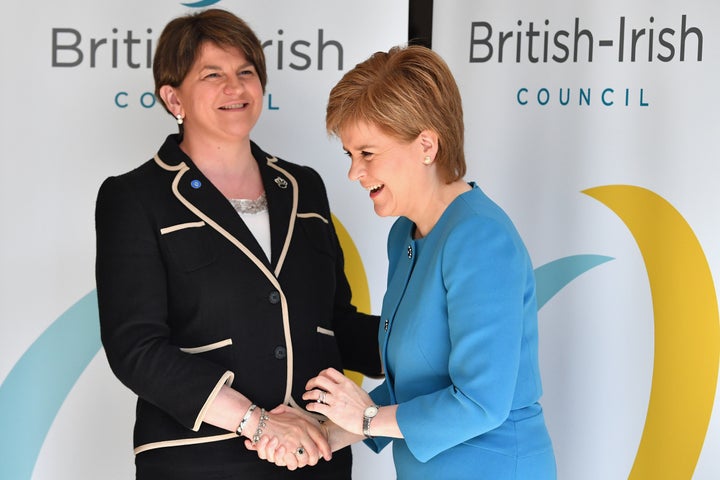 Yet, British feminists have been subdued in their celebrations. The reaction from feminist commentators to May's leadership ranged from hopeful to cautious to downright doom-ridden.
This is partly due to the new prime minister's own political record.
May, who was Britain's longest-serving Home Secretary, has championed greater representation of women in politics, backed gender equality policies like shared parental leave, cracked down on female genital mutilation and extended domestic violence protections, her supporters say.
However, her notoriously tough approach to immigration and her role in Cameron's pro-austerity government makes some feminists skeptical about whether her policies will help or harm women. "It is important to remember that not all women leaders are feminists," warned Sophie Walker, the leader of the U.K.'s Women's Equality Party.
The U.K. still ranks embarrassingly low compared to the rest of the world for the representation of women in politics.
Just 29 percent of members of Parliament in the U.K. are women. The Inter-Parliamentary Union ranks Britain 48th in the world, behind Sudan and Zimbabwe, for its proportion of female lawmakers.
May is now assembling a new government, but last year Britain ranked 36th in the world for its proportion of female government ministers, according to UN Women.
In local politics, the situation is just as bad. British gender equality charity the Fawcett Society says women make up around 32 percent of local councillors in England, and around 12 percent of elected mayors.
Even those dismal rankings were an improvement on previous years. Before last year's U.K. parliamentary election 22.6 percent of members of Parliament were women, making Britain 71st in the world.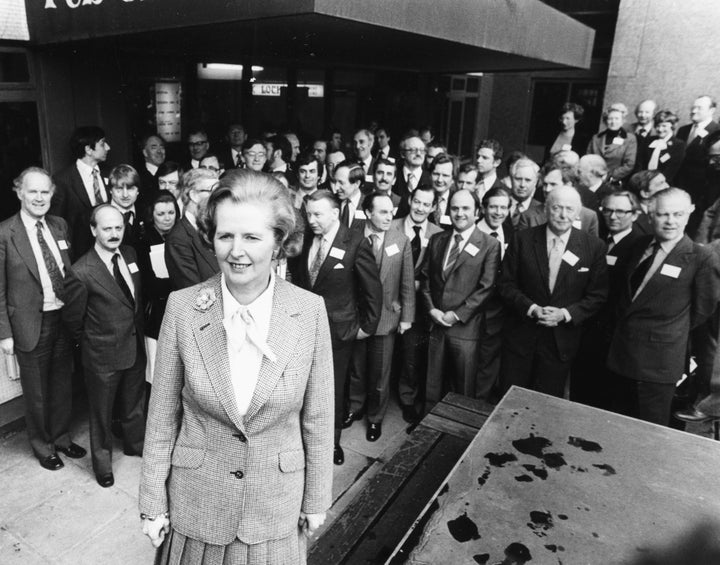 Progress has been slow in the decades since Thatcher took office as Britain's first female prime minister.
Studies suggest many factors have helped block women's participation in British politics: the notorious misogyny of the British tabloid press, the macho culture of British politicians, and the lack of facilities for women with children or other care-taking responsibilities.
"We should be excited about seeing women there [in leadership] and absolutely it's worth celebrating, but, in and of itself, it's not enough," the Fawcett Society's chief executive Sam Smethers told Reuters. "We've got a very long way to go before women in politics are given a fair chance from the outset."
Here's when countries around the world elected their first female leaders:
**Note: This timeline seeks to be a comprehensive chronology of women who first held the office of prime minister or president, but there are some cases in which women briefly became acting or interim leaders that have been excluded. Also excluded are cases involving honorary titles or leaders who held power in entities not recognized as a nation state by the United Nations.
REAL LIFE. REAL NEWS. REAL VOICES.
Help us tell more of the stories that matter from voices that too often remain unheard.