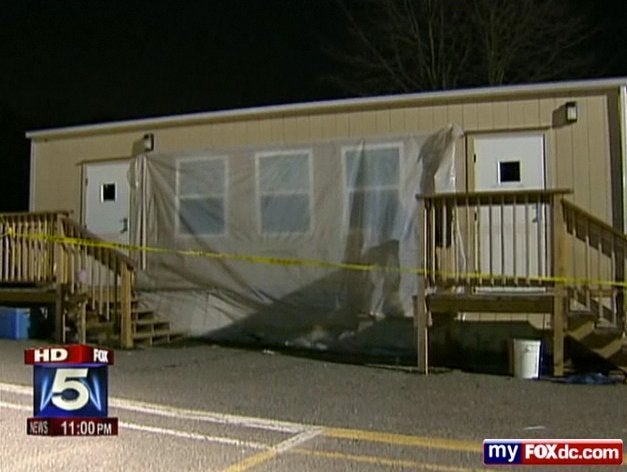 Theresa P. Douglas, 40, was arrested Wednesday and charged with many counts of assault in Maryland after she drove a school bus into a trailer in the school's parking lot, the The Washington Post's The Crime Scene blog reports.
Although no students were inside the bus during the crash, Prince George's County police spokesman Cpl. Larry Johnson told the paper that three people in the trailer suffered "minor bruises and cuts."
According to a WTOP report, the Prince George's County Public Schools bus driver had an "ongoing" disagreement with a co-worker, which investigators believe was the motivation behind crashing the bus into the trailer.
The day before the crash, Douglas posted "cryptic" messages on her Facebook page that could have hinted to the future incident, according to the report.
"My last time on FB. Thanks to all that made it fun," she wrote, according to WTOP.
"Finally finish fighting ready to go to jail," Douglas reportedly wrote in a second post.
School district officials told My Fox DC that Douglas has been placed on administrative leave without pay, pending the outcome of the investigation.
Last month, a student had to shake a 65-year-old bus driver awake, after the driver had reportedly fallen asleep while driving the bus full of children down a Washington highway.
Since the incident, the driver has been put on administrative leave, and one mother told KCPQ TV she's thankful the student was paying attention.
"All I can say is thank God he was paying attention and acted the way he did," Roxanne Moore, the mother of a student on the bus, told the station. "Because I don't want to think about what would have happened."
Related
Popular in the Community