Earning an invitation to the McDonald's High School All-American game is like earning All-NBA honors as a professional: not just an All-Star appearance, but the pinnacle of the sport.
Not only were Atlanta's Wendell Carter Jr. and Salem, Oregon's Evina Westbrook selected to the game, but they've also been chosen as the 2017 Morgan Wootten Players of the Year. The award ― previously handed out to the likes of LeBron James, Jahlil Okafor, Jabari Parker and Maya Moore ― recognizes them for their outstanding character, leadership and the values as student-athletes in the community.
Carter, who is committed to Duke, and Westbrook, a Tennessee signee, recently caught up with HuffPost to discuss the prestigious McDonald's game, as well their emphasis on academia and how the love of all things basketball extends far beyond the game.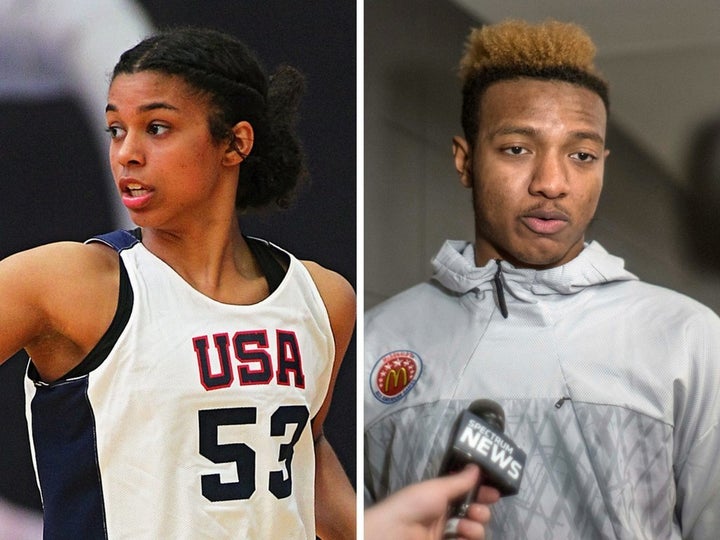 The recruiting process can be relentless. What was the hardest part about it for you?
Wendell Carter Jr.: Saying no to some of the great schools. Harvard, Georgia, Georgia Tech and Duke were all great schools and unfortunately, I can only go to one of the schools, so saying no was probably the hardest part.
Did you enjoy your recruitment?
Evina Westbrook: Oh, I definitely had the most enjoyment in my recruitment. I think me and my parents handled it very well and it was really in our control. We didn't let it overwhelm us or anything like that. We were in control at all times and we managed when I would talk to coaches on the phone and when they would talk to coaches on the phone.
How did you manage the high demand, especially with the barrage of phone calls from coaches?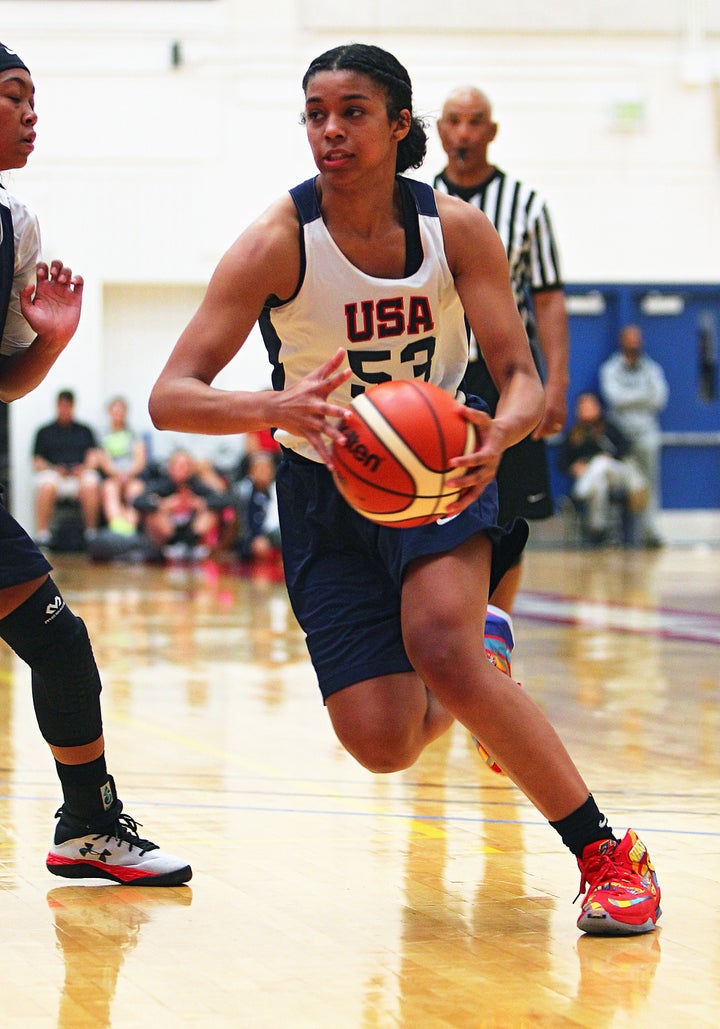 EW: I would just let them know, "Hey coach, I'm busy right now but is there a time where I can call you tomorrow or maybe in the next couple of days?" So when I was busy or I was hanging out with my family or had to do homework ― anything like that ― I definitely let them know that I'm not forgetting about them. I'm just busy at the moment just like any other teenager. You just have to really communicate.
What drew you to Tennessee aside from the wonderful hoops tradition?
EW: I think when I was on my visit, that was just a place where I felt most at home. I've always wanted to go away from home ― I've known that since I was younger, and my parents have known that. I feel like I'm going to be safe and surrounded by people who have my best interests.
Duke is a highly respected university, aside from all its basketball prowess. What attracted you to the school?
WC: Like you said, it had a great measure of both academics and athletics. I'm not saying that Harvard was not a great athletic school and I'm not taking away from any other colleges ― it just seemed like Duke was the perfect mix of both. And the town is nice and small, not too busy, and also still a college town where I think I can have a little bit of fun.
How did you inform other coaches that you would be attending Duke?
WC: I kind of let them find out after my commitment video because it was kind of hard to call them over the phone. If I could, I would rather talk to them face to face and tell them, but I wasn't able to do that.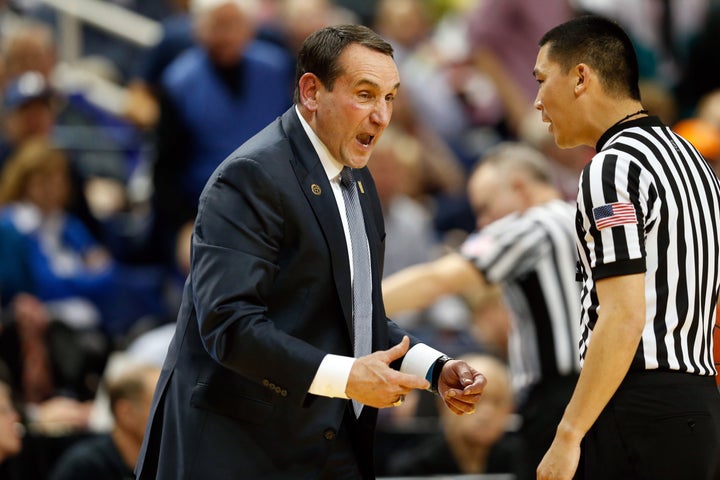 Your family recently hosted Coach K in your home as part of a recruiting visit. What was that like?
WC: It felt great. Being able to talk to him, listen to all the knowledge he was able to give to me at the moment. It just felt amazing, him and all the assistant coaches just sitting in the same dining room that I sit in every day — it felt amazing.
What did you enjoy about the relentless AAU circuit?
WC: You get more of a chance to prove yourself to the college coaches who are at these games. Every game was a great game, every team had great players on the team so there were never any blowouts or anything like that. It gave you an opportunity to show coaches that you're an actual hooper and you know what it means to play basketball.
What role did academics play during such a strenuous hoops schedule?
WC: Growing up, my parents told me that if I didn't maintain an A in all of my classes I wasn't allowed to play basketball in my church league or go out and play basketball. So it kind of was engrained in my brain if I don't keep good grades in the classroom I was not going to be able to play basketball. I eventually started liking school and actually going to class. I mean, it took me a while to actually like it, I'd wake myself up in the morning to go to school and it kind of took off on its own.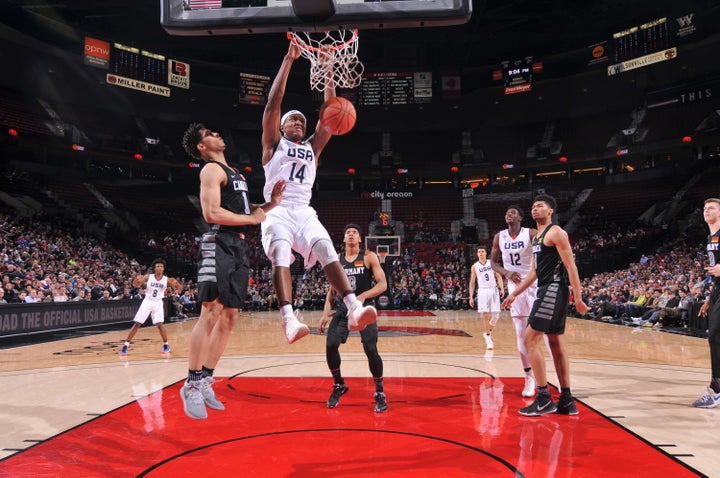 EW: My main thing was that if I didn't get good grades, I couldn't play. So if I wanted to keep playing or keep working out or keep going to the gym after school, my grades had to be all As and Bs. So for me, there was really no other way.
Did you grow up watching both the men's and women's game?
EW: Yes, both. It's just something that I've had dreams of being a part of and it's amazing to say that I can be a part of something like this.
Basketball IQ is a term we hear describing you. When did you develop it?
EW: I started playing in fourth grade, but I always played with boys so I think that had a lot to do with it. I never really started playing with girls until the eighth grade. Just playing with my guys where I worked out at and really just putting in the time and just wanting to get better is something I loved.
Did playing with guys help you increase the physical element and your overall approach to basketball?
EW: I mean yeah, a little bit. Guys are obviously a little more physical and they're bigger and stronger than a lot of girls. The hits didn't really affect me that much ― the game is a little bit different. It's really helped me now.
What type of advice have you received from NBA players?
WC: I've been able to talk to Chris Paul. I've talked to Blake Griffin once, I've talked to Jabari Parker once. I was able to talk to Jahlil Okafor and that's about it.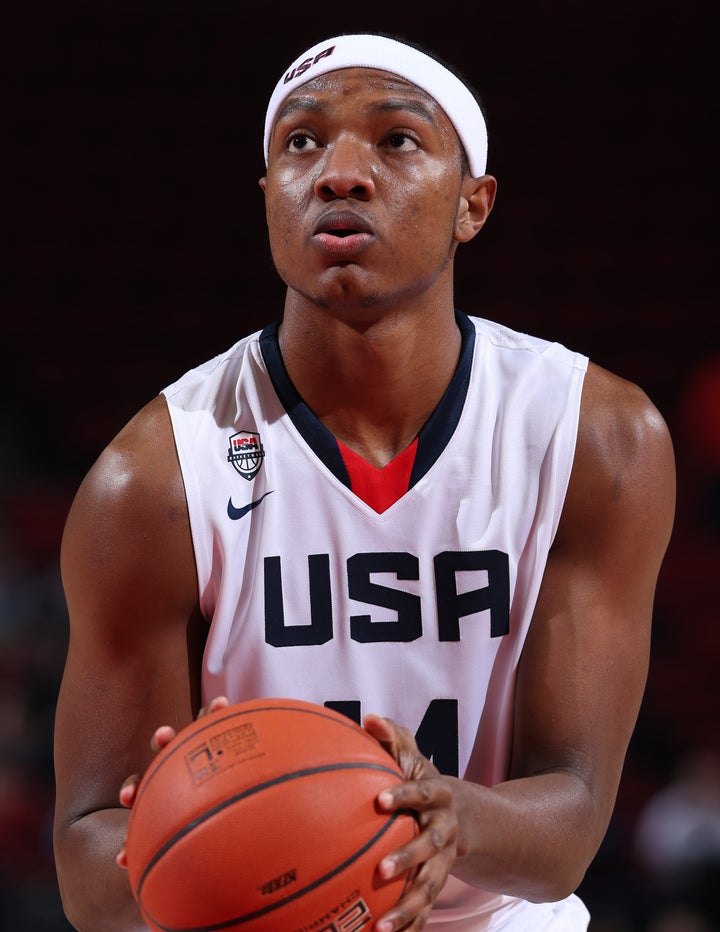 How do you balance basketball with living a regular teenage life?
WC: I kind of make time for it. Just like I made time for basketball, I made time for my friends and family, I kind of let it work itself out. I don't try to strain myself in the gym, I believe that God has a plan for me and he'll tell me how long I'll have to be in the gym, when I need to be with my family and friends and that's kind of how I approach it. I think I can call myself a people person.
What level of importance do you put on being coachable and a good teammate?
WC: Yeah, that was one thing I've always wanted to work on. Growing up I've been known as the kid with the bad temper ― getting mad at refs and my teammates and things like that. And I just got tired of hearing that so I found a way to fix myself where I'm more coachable. Enjoying the game, and enjoying the moment, that's really about it.
NBA players stress the summer as the time to add to their games. What part of your game will you attack this summer?
WC: My endurance and stamina is definitely one thing I want to improve, where I'm able to play in the game longer and still be able to play as hard as I did from tip-off. I also want to work on my ball-handling skills and my confidence ― like if time is running down and we need a big shot, I can be able to do it and still be calm and collected and still make the right moves to get the ball off.
This interview has been edited and condensed for clarity.
Popular in the Community