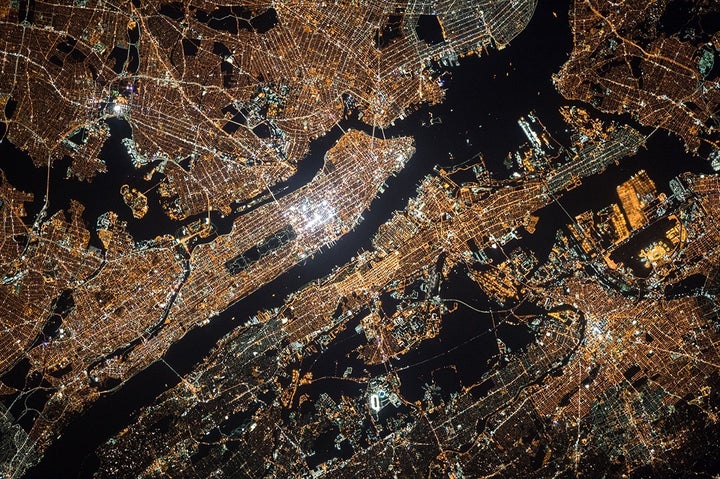 By 2025, millennials will account for 75% of the workforce. And despite their struggles with debts, recession and jobs crisis, they are less motivated by money than any other generation. What makes their blood pump faster is the opportunity to make this world a better, more compassionate and sustainable place to live. It is increasingly more difficult for big brands to sustain millennials' support, as they quickly see through corporate efforts to fake compassion. Yet those businesses that genuinely strive to tilt the world towards change, receive unwavering support.
Here are 5 little-known noble companies making a real difference in the world.
Investing in a bold business idea from one's own pocket takes gut. And while millennials have no problem mustering confidence in their ability to pull off a side gig, they're not particularly keen on splashing the cash. Having grown up in the world where free wifi and free online streaming are a given, they do have some commitment issues when it comes to engaging in monthly or yearly contracts (I'm only speaking from experience).
Catering to the money-saving entrepreneurial crowd, 000Webhost is one of the most liked website hosting solutions out there. As an offshoot of a web hosting and cloud solutions company Hostinger, 000Webhost offers reliable web hosting service and a ton of advanced features for $0.00 a month (hence the name!). It's an attractive option for aspiring online entrepreneurs who want to test their business ideas without burning any cash.
Costs are critically important when trying to get a new business off the ground. A free web hosting solution makes it possible for anyone to set up a website and move quickly between ideas, learn from their mistakes and progress their businesses much faster. By giving millennials the tools needed to kick off an online business, 000Webhost is empowering a new generation of digital entrepreneurs and creators. And shockingly, without asking for anything in return.
Sevenly is one of the most remarkable examples of the awakening generation that millennials truly are. Founded in 2011 by social entrepreneurs Dale Partridge and Aaron Chavez, this cause-marketplace is in business to change lives and help raise funding for good causes. As the company's mission statement declares, its purpose is to "lead a generation towards generosity".
The way Sevenly works is quite unique. They partner with a different charity every week; by commissioning artists worldwide to create apparel designs that celebrate the work of selected non-profits, Sevenly empowers people like you and me to raise awareness and funding for the world's greatest causes by purchasing made to order products, such as shirts, hoodies, inspirational prints, journals, jewelry or stickers. The aim is to spread the word about the causes these charities are fighting for by using the bespoke designs as a talking point.
As to not overwhelm their customers, Sevenly runs only one 7-day campaign at a time, focusing all their efforts on one particular cause. And the company doesn't stop at simply giving people a chance to change the world by spending their money consciously, it contributes 7% of gross products sales from every cause-themed collection towards the ongoing campaign. If there's one thing that can really make a difference in this world, is giving the power back to people and that's what Sevenly has set out to do.
Be My Eyes is an app with a genius idea to rally people for a kind cause. It virtually enables anyone to lend their sight to blind or visually impaired people when they need it most. Something as simple as picking the right product from a fridge or checking train times can often become a serious challenge to a blind person. Be My Eyes connects people who need assistance with volunteer helpers via a live video chat. Once the connection is established, the volunteer can view the blind person's environment through the rear-facing camera and answer any questions that need answering.
Invented by partially sighted Hans Jørgen Wiberg, who sought to create a simpler way for visually impaired people to get around and seek help, the non-profit project is really contributing to increasing the quality of life for the blind. At the same time, it brings enormous satisfaction to volunteers who can help someone in need just by answering their phone when they can. To keep the network up-to-date, volunteers can earn points and progress through different levels, yet those who fail to achieve a certain amount of points are excluded from the list.
The team behind Change Heroes lives by the idea that "there's a hero inside each of us waiting for the chance to change the world!". This do-good social enterprise is an online peer-to-peer fundraising platform that enables anyone to raise money for big scale charity projects, such as building schools, housing and shelter, and contributing to tangible health solutions.
What's unique about this community of changemakers is that it focuses on tapping into a wider network of people by making the pledge campaigns more personable. Anyone can use the platform to raise funds by drawing a list of friends they want to involve and making a 10-second personal video telling them exactly what and why they want to do. According to their calculations, 33 people donating $3.33 every day for 3 months comes to $10,000.
In the increasingly fake and superficial world, nothing makes a stronger impression than an honest, personal appeal for help and Change Heroes counts on that to engage and sustain a donor base of conscientious millennials.
Seeking to disrupt the traditional banks, smartphone-only bank N26 promises its users a refreshingly modern banking experience. Want to quickly open a bank account? N26 lets you do it in under 8 minutes. By partnering with other successful fintech startups, such as TransferWise, and offering such advanced features as MoneyBeam, N26 serves as one convenient financial hub. N26 users can easily transfer money into 19 different currencies, send money instantly to friends and contacts, get real-time push notifications after every transaction and view personalized information about their account. And all this without ever having to queue at a local bank.
The German startup has already attracted a lot of attention in the fintech industry and is successfully expanding across Europe. Having been granted a full banking license last year, N26 is set to go from a niche player to a pan-European bank, with plans to offer its own credit, investment and savings products in the nearest future. With its eyes set on "digital natives" aged between 18 and 35, the challenger bank picks up 500-1,500 new users a day. The stylish and user-friendly interface and a personalized real-time banking make the app a particularly attractive option to tech-savvy millennials who can't stand the current faceless system.
The changing world
The success of these unconventional companies goes a long way to highlight the changing needs and expectations of the young generation. A big fat paycheck and job security are no longer the main concerns for thousands of millennials around the world who are looking for personal fulfillment and a purpose-driven career. As consumers, millennials are particularly picky about the brands they support and the stories they help to spread.
As an excellent example of empowerment and positive change, these companies demonstrate that it's possible to do business while doing good.
Popular in the Community