Last summer, all five daughters convened in San Jose, California for a photo shoot with photographer Rachel Blackwell, who also shot both Cassie and Jamie's weddings. They decided to wear their wedding dresses to show their gratitude for mom and dad being there for them during their marriages.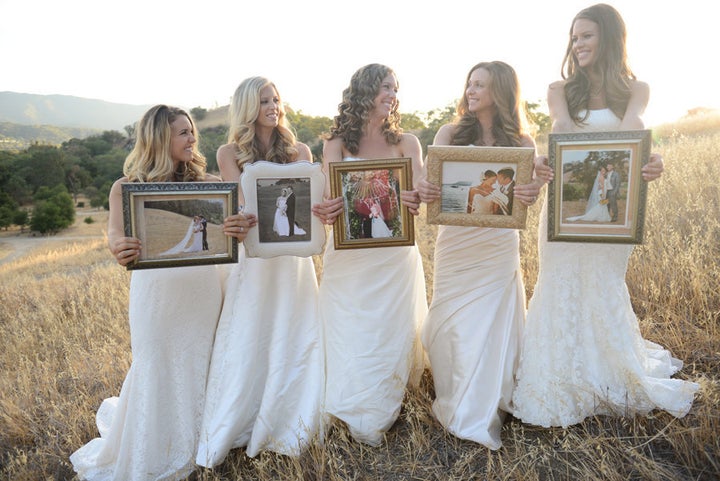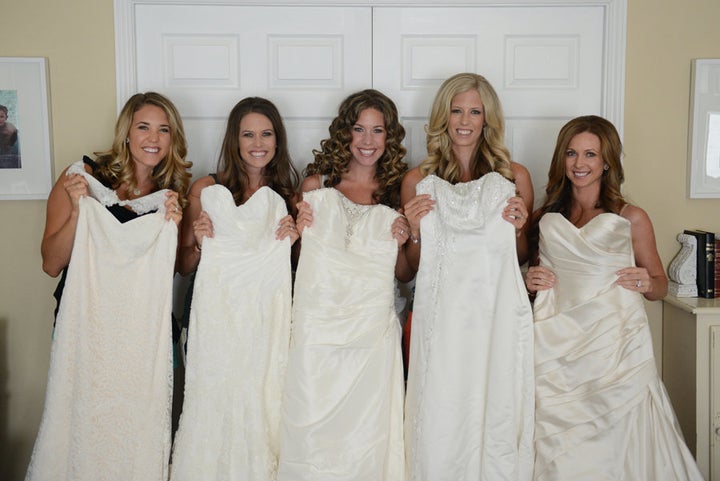 "This was just a fun excuse to get in our wedding dresses again and to acknowledge our parents for always being so supportive and loving and thank them in a way that was unique and special," Cassie told The Huffington Post. "They are very sentimental."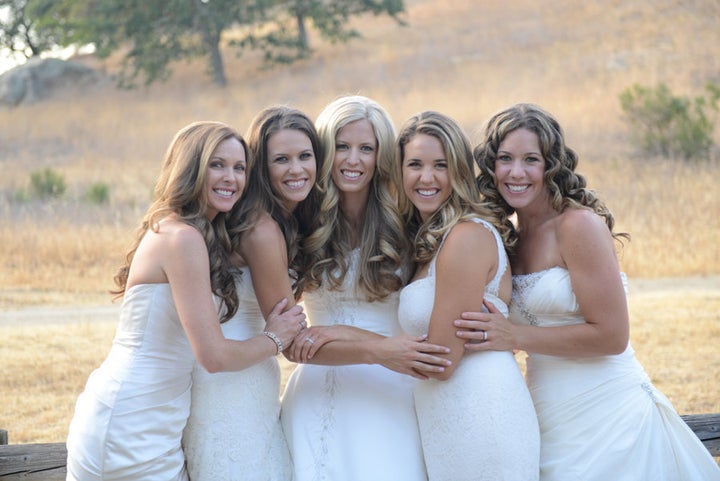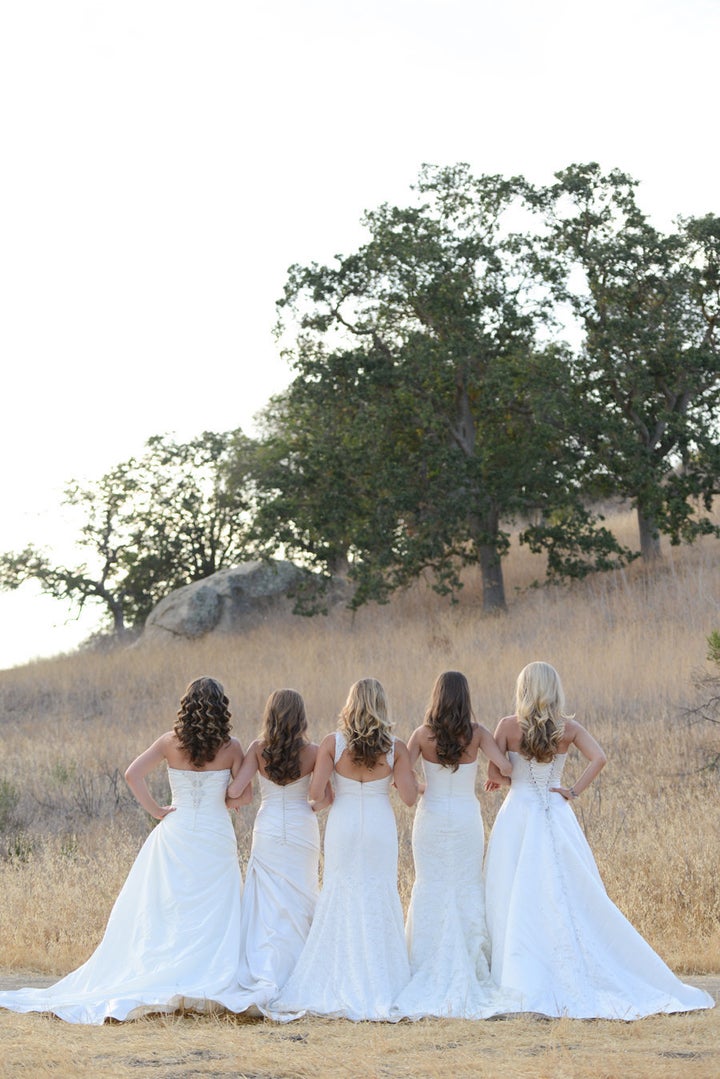 Throughout the day, the girls had a blast laughing and reminiscing about their wedding days -- and it shows in the silly and sweet photos.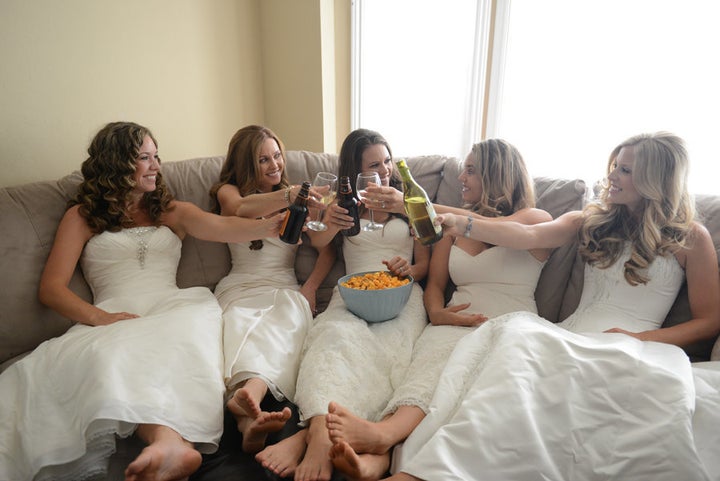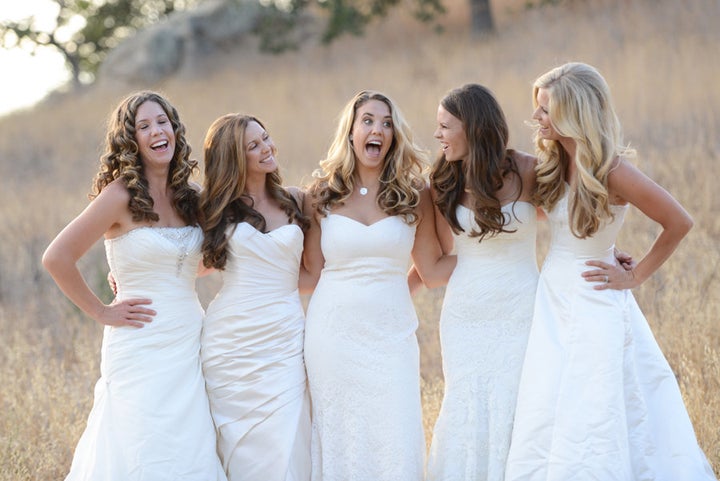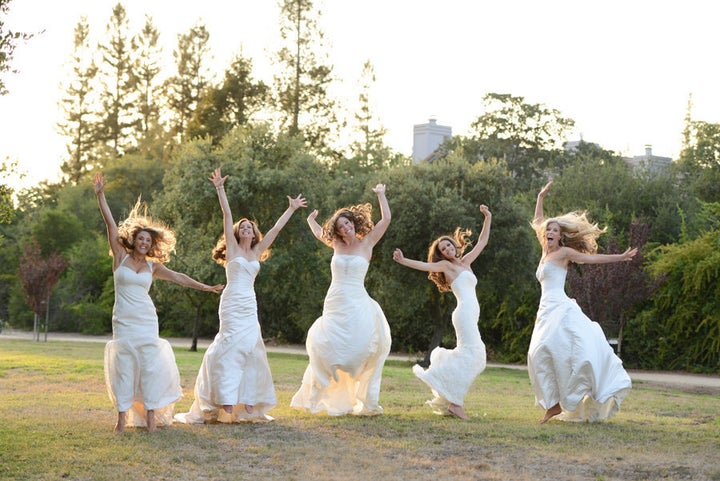 After getting to know the family, Blackwell told HuffPost that the five of them are very close -- like best friends.
"Every time I have been around them they are always laughing, encouraging one another, and having a great time," she said "So much joy with this whole family!"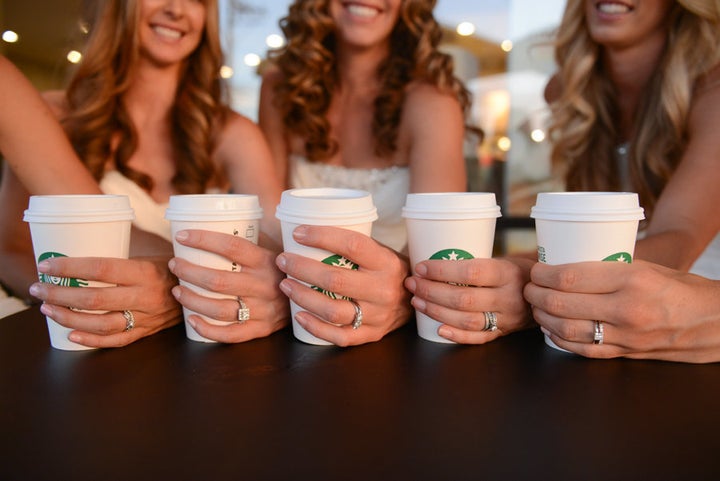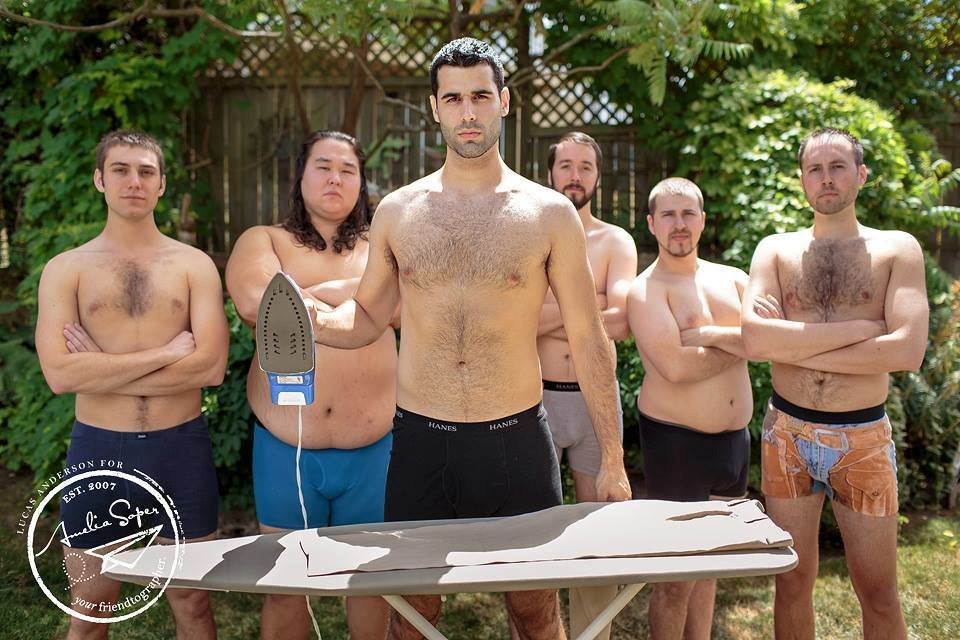 Fun Wedding Party Photo Ideas