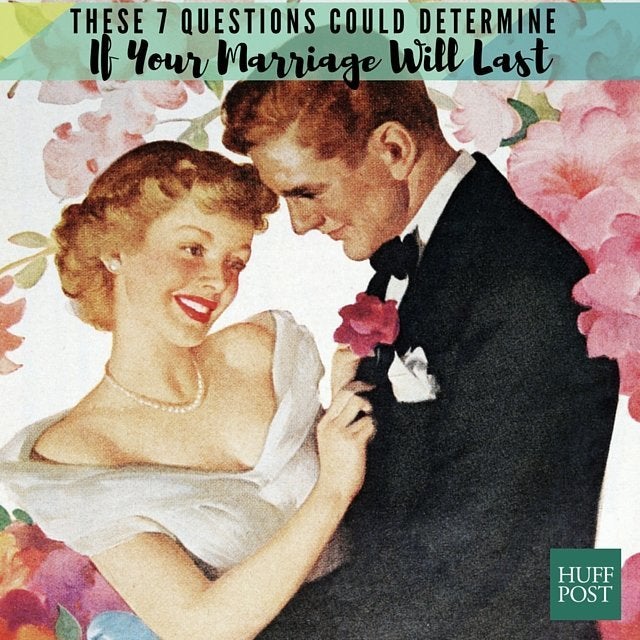 Not every romantic relationship you find yourself in is meant to go the distance. Just because you have crazy chemistry, for instance, doesn't mean you and your partner have what it takes to sustain a long-term relationship, said Joyce Morley, a marriage and family therapist in Decatur, Georgia.
"Although you'd like to be on the same page with your S.O. and feel like soulmates, the reality is, that type of relationship is more the exception than the rule," she told The Huffington Post. "You have to ask yourself if the relationship is worth taking to the next level."
Below, Morley and other marriage therapists share seven important questions to ask your partner before taking the relationship any further.

"Talking about the expectations each of you has around children is crucial to the success of your relationship. If you want them, how many and when? You should both absolutely be on the same page about this. This will lead to a deeper discussion around parenting and finances, as it ties in. For instance, if one of you wishes to stay home with a baby, how will this work? And for how long? Be sure to also discuss your plans if you have difficulty conceiving. You should try to flesh out your parenting philosophies as well as much as possible." ― Marni Feuerman, a couples therapist based in Boca Raton, Florida

"It is important to recognize that just because you are intimately involved with someone, it doesn't mean you are in a solid relationship. A short-term relationship is one of convenience. A healthy and positive relationship requires commitment from both partners and healthy and effective communication. A solid relationship is a two-way reciprocated process: It entails giving and receiving. A short-lived relationship involves just taking. In a quality relationship, your partner sees you as the only choice, not an option." ― Joyce Morley

"Ask yourselves: Are we good at talking things out and letting stuff go? Or do we tend to walk away from conflict and serious discussions and pretend it was resolved? Be careful if you get caught up in perpetual negative patterns like this. I would also be worried if you say you 'never fight.' That means you are probably avoiding tough topics and sweeping them under the rug." ― Marni Feuerman

"It's unrealistic to think that marriage will and should be smooth every step of the way. The couple who is wise is the couple who can put their egos to the side and be open to the idea of seeking outside help, should they need it. Many people think, 'Well if we need to go to therapy, then we have failed.' Quite the contrary: A couple who feels confident to seek outside help is a couple who is taking mindful care of their marriage." ― Carin Goldstein, a marriage and family therapist based in Sherman Oaks, California

"As a couple, each of you must decide what you are willing to compromise on or sacrifice in order to spend a lifetime with your mate. What are you willing to give up? Maybe it's a toxic friendship, a bad habit or a vice. And on the other hand, what are you not willing to tolerate in a relationship? Maybe it's disrespect, poor money management, infidelity or overly involved in-laws. Too often, we go into marriage thinking that once we're married, our mate will change. The reality is, people don't change. Knowing that, discuss what you are willing to compromise on ― and what you refuse to tolerate ― and you're more likely to have a successful marriage." ― Joyce Morley

"You are both two individual people coming together and you are not exactly alike. You are bound to rub each other the wrong way, get annoyed by certain habits or have interests that clash. You must feel that you can embrace each other's differences and have enough in common. Perhaps you are an introvert who enjoys quiet nights at home and your partner needs to be out and around lots of people to feel good. Know whether or not this will drive you crazy or if you can both work out a balance around it." ― Marni Feuerman

"You and your partner should have the same or similar beliefs and values but you also have to be going in the same direction in your lives. It's important for you to assess where you are and where you would like to be, as an individual and as a couple. You have to be on the same page as a couple, or at least in the same chapter ― or phase ― of your life. If you're not even in the same book, you have a lot of work to do in order to become more aligned with each other. It's a matter of deciding, can I do the work and am I willing to do the work to align myself with my mate?" ― Joyce Morley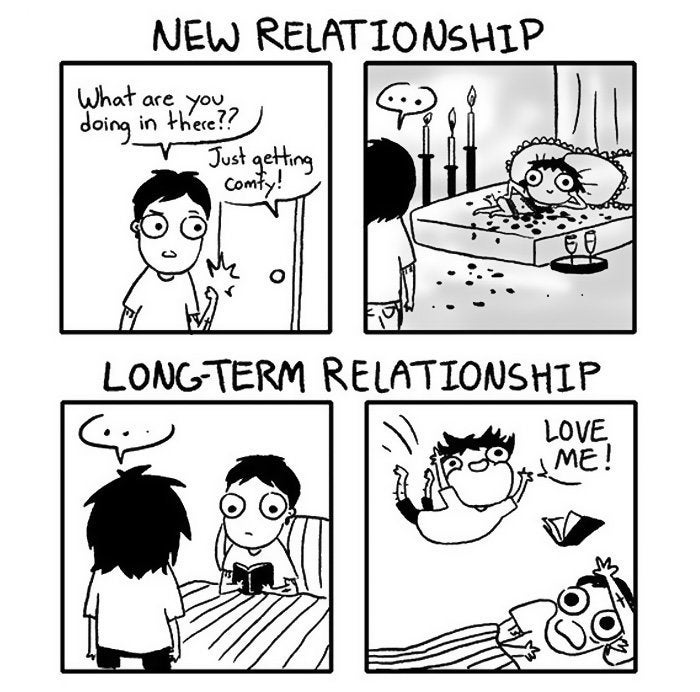 Relationship Comics
Popular in the Community