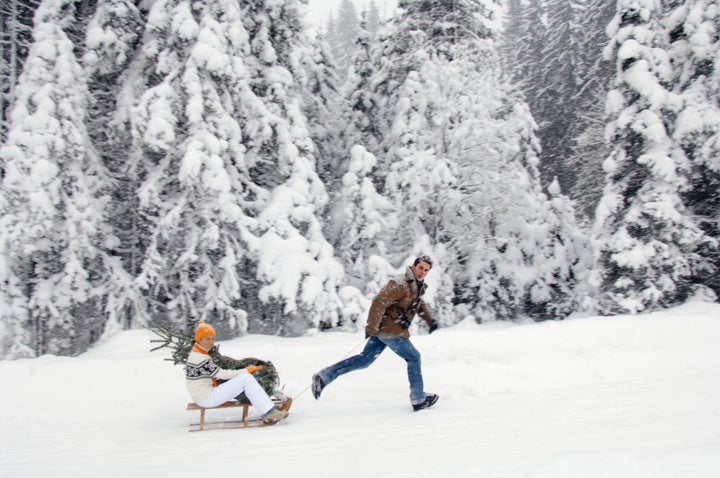 These 7 Unique Holiday Rituals Are #HolidayGoals

Tradition is important, and often a central theme during the holidays. But there's also something special about creating and incorporating new ways to celebrate the season with family and friends. Ready to one-up last season's merry-making? Because the ugly sweater party is old hat. We've partnered with Verizon Wireless to bring you seven inspiring ideas. Here's how others are reinventing the holidays in the most creative and unforgettable ways.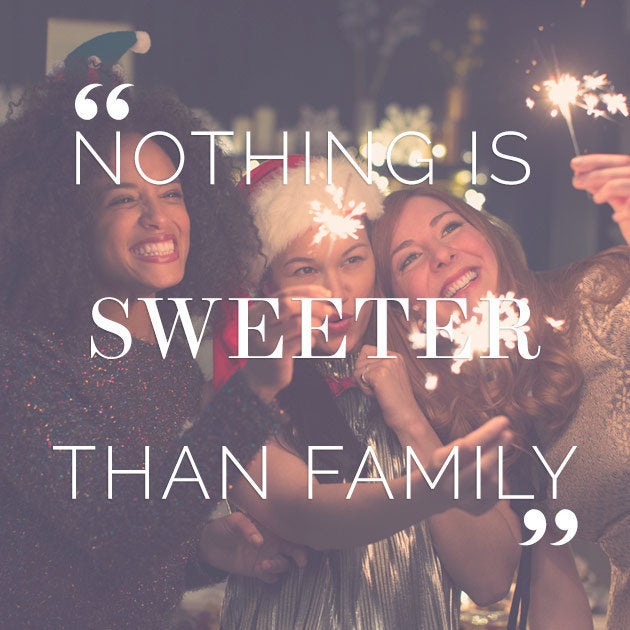 Every December, Susan Purswell gets together with a group of girlfriends and spends the day making Christmas cookies. "We all bring the ingredients for our chosen recipes, as well as a fun little gift for each woman there," Purswell says. "The gifts range from holiday socks or ornaments to hand-stitched tea towels or vintage yard sale cookbooks." Some women try new cookie recipes, and some stick with perennial favorites. Purswell says, "We listen to Christmas music and visit, and after the cookies are done and sorted, the husbands join us and bring dinner. It's a nice way to kick off the holiday season and spend a day with friends." – Susan Purswell, Hermiston, O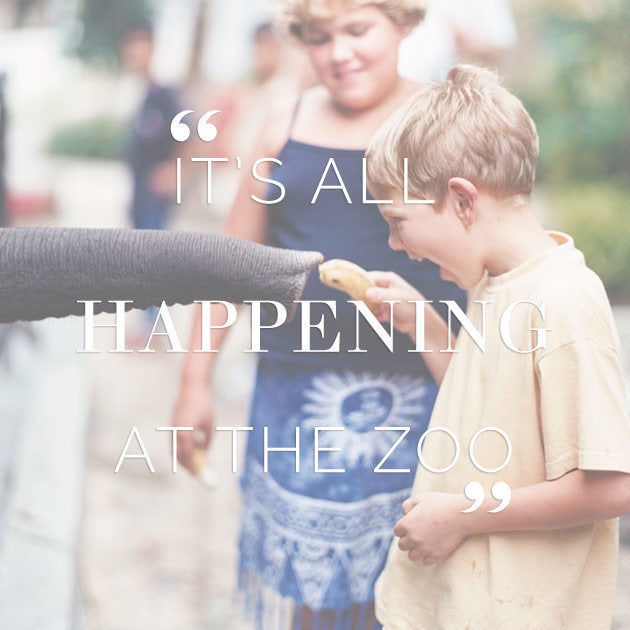 "We go to the zoo every year on Christmas," says Anna Sandler. "It's mostly non-Christmas-celebrating people there, but also lots of families with little kids, because even if you celebrate [Christmas], it's a long day with toddlers, and the zoo is one of the only places that is open." – Anna Sandler, Maplewood, NJ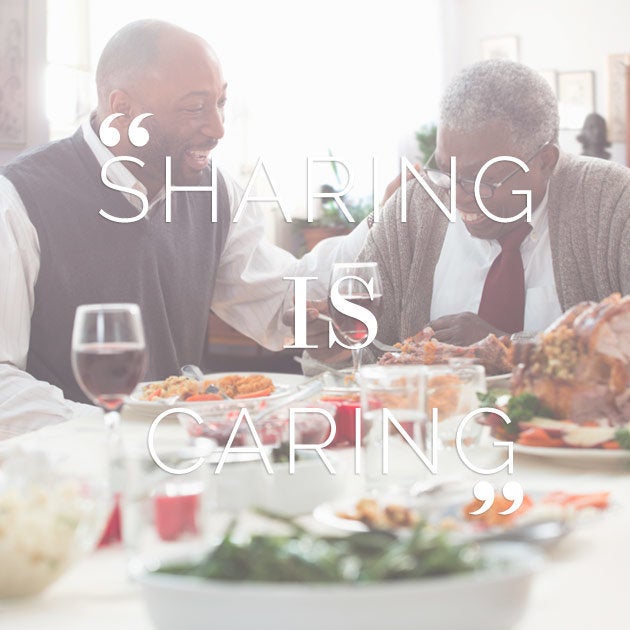 For N. Shaw's family, Thanksgiving is not a one-day event. "We have a Saturday-after-Thanksgiving-day meal with the [extended] family we didn't get to see on Thursday," Shaw explains. "My mom takes the turkey leftovers — she always makes sure there are plenty — and turns them into anything and everything from turkey enchiladas to turkey soup to turkey potpie. Our family comes with whatever sides or desserts they feel like bringing, and it's Thanksgiving without the stress." – N. Shaw, Fort Wayne, IN
4. Make Thankful Reflections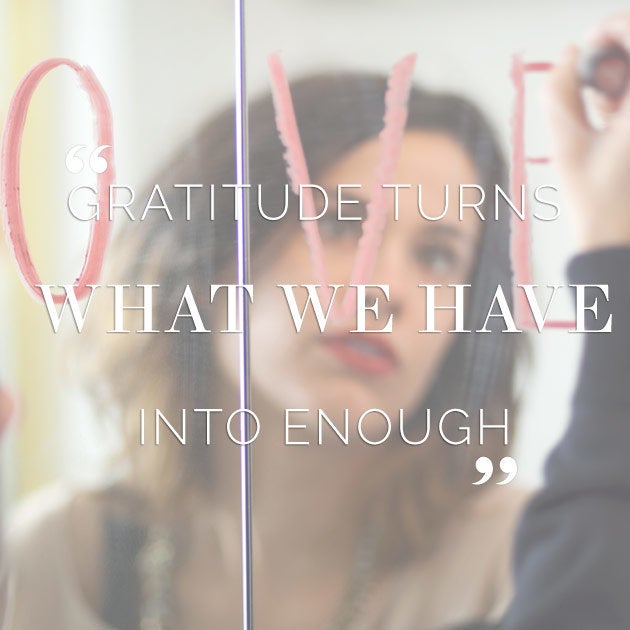 Stephanie Giese feels celebrating gratitude in unlikely places makes for a fun twist on traditional Thanksgiving musings. "I leave a dry-erase marker in the guest bathroom on Thanksgiving and let people write what they are thankful for on the mirror," says the mother of three. – Stephanie Giese, York, PA
5. Inspire A Magic Moment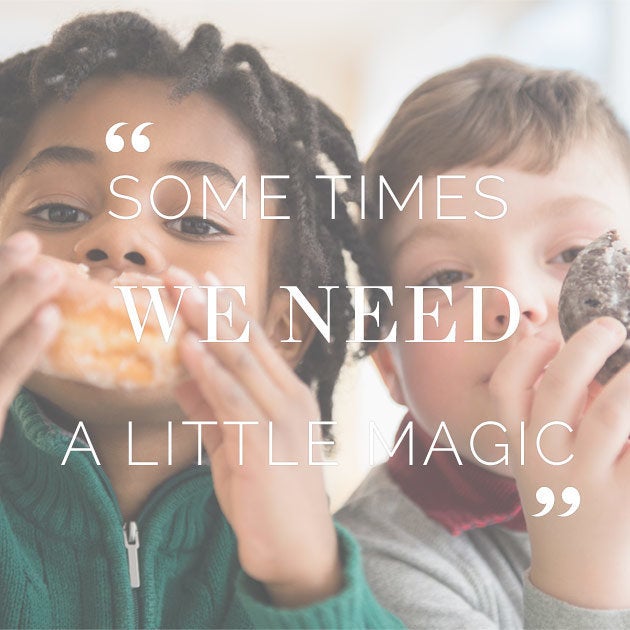 Ellen Williams points out that New Year's Eve can sometimes be a letdown for young children who are in bed well before midnight. "It's hard to be tucked in at eight o'clock when all of the focus is on the magic of midnight," Williams says. Unless, of course, you have Magic Doughnuts! Here's what to do: Place some Cheerios on a large plate and have the children sprinkle a little milk or magic dust (think sugar) on the cereal. Tell the children they must be asleep before midnight for the magic to work. Replace the Cheerios with doughnuts before morning and enjoy watching the kids' delighted faces when they wake up! An added bonus: Kids can eat the doughnuts for breakfast, meaning parents might just be able to sneak another hour of sleep. – Ellen Williams, Sisterhood of the Sensible Moms
6. Enjoy A Family Breakfast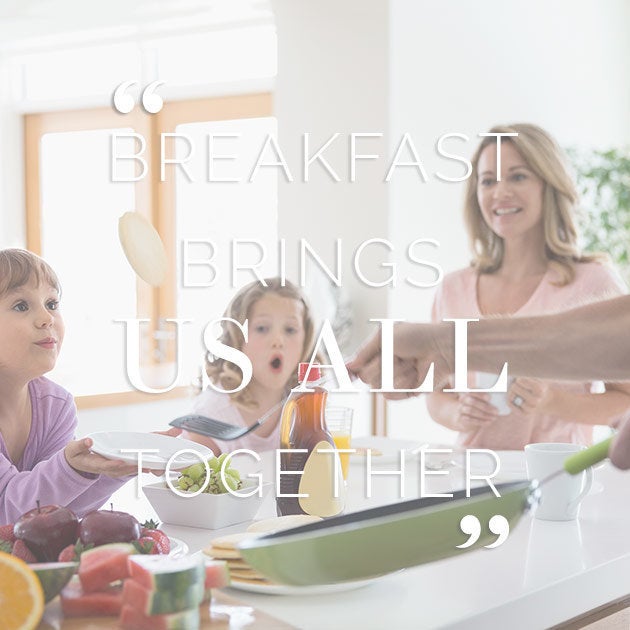 For Meredith Hernandez, going home for the holidays is sitting in her mom's kitchen for breakfast. "While eating [mom's] famous 'McMom' bacon egg sandwich, goetta" — a German-inspired meat-and-grain sausage — "or a bowl of cereal so sugary your teeth ache just looking at it, we all gather together and talk," she says. "We [discuss] the cookies we are going to decorate that day or the neighborhood holiday decorations we saw the night before." Food and family are the cornerstones of any holiday celebration, and Hernandez says, "[Breakfast] brings us all together, and being together is what the holidays are about." – Meredith Hernandez, Snoqualmie, Wash.
7. Take Part In A Long-Distance, Secret Santa Gift Exchange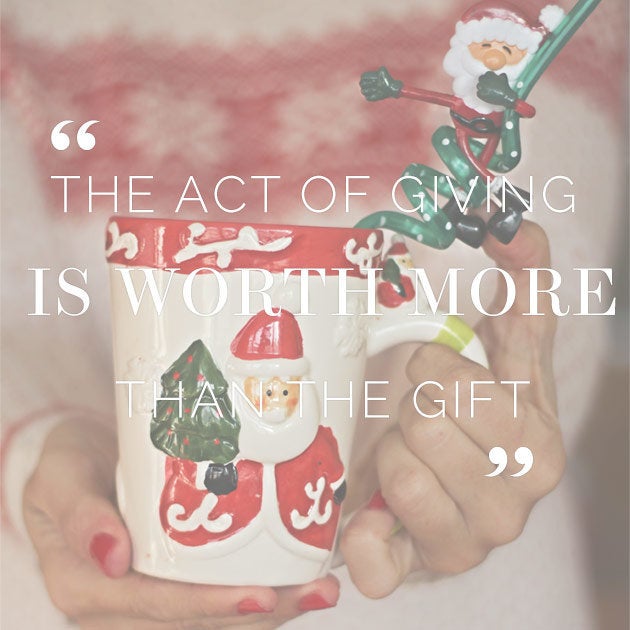 Amy Flory belongs to a writing group with members all over the country. To celebrate the holidays together, despite the distance, they take part in a Secret Santa mug exchange. The mugs are all chosen carefully and often emblazoned with inside jokes or heavily edited images for maximum hilarity. "These mugs are some of our most prized possessions," Flory says, "and trying to figure out who sent you the perfect mug is part of the fun." Flory and her friends are on the lookout for mugs all year long, even though they don't know the name of the woman they are buying for until December. – Amy Flory, New Haven, Conn.
Whatever your holiday traditions, stay connected to the ones you love with Verizon. From the latest smartphones to the coolest tech, find the perfect gift for everyone here.