Football fans across the Atlanta area are gearing up to watch the Falcons face the New England Patriots in the Super Bowl on Sunday. In fact, even the tiniest Falcons fans are getting in the spirit.
Children's Healthcare of Atlanta (CHOA) posted photos of young patients decked out in their Falcons gear on Facebook. One special fan is 17-month-old Wyatt Keeton.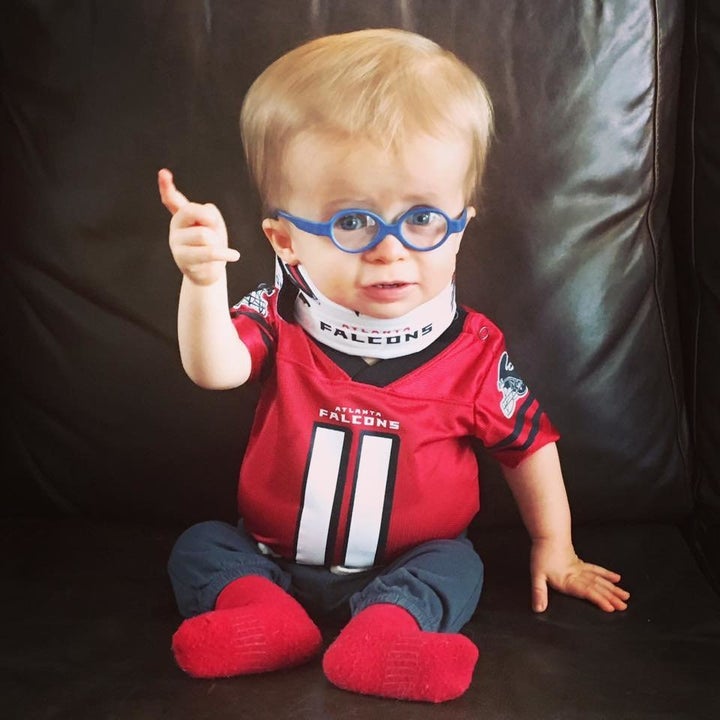 Wyatt was born at 37 weeks and diagnosed with spondyloepiphyseal dysplasia, a rare form of dwarfism. He was later diagnosed with spinal cord stenosis, a condition that commonly occurs in dwarfism when a child's head is disproportionate to his or her smaller frame and causes pressure on the spinal cord.
"Cervical collars were used to reduce pressure and avoid surgery," CHOA representative Chrissie Gallentine told The Huffington Post. "Today, thanks to a fashionable set of 30 collars, Wyatt's spinal stenosis is almost completely resolved ― and there is no surgery in his future."
Another little Falcons fan in the hospital is 15-month-old Ella.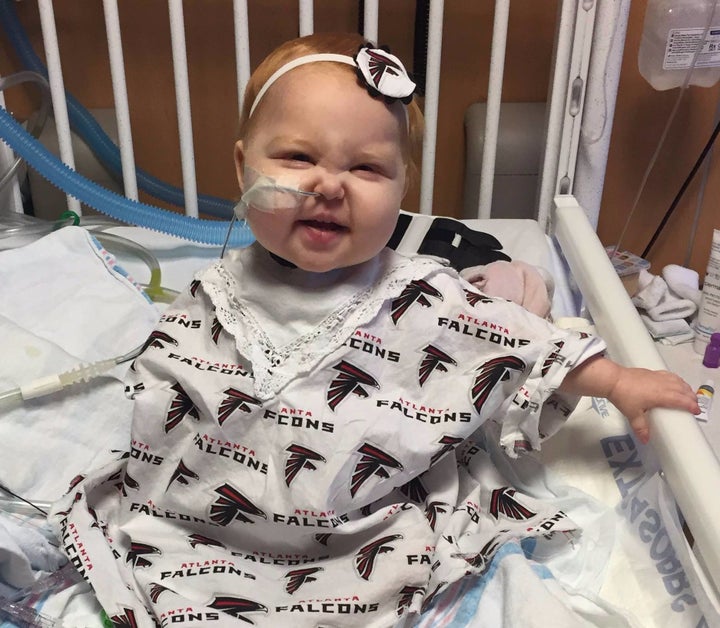 When she was 7 months old, Ella was diagnosed with a rare form of cancer called Langerhans cell histiocytosis (LCH). She's been living at the Aflac Cancer Center of CHOA for about two months. During the NFC Championship game, Elle wore a special Falcons hospital gown that her grandmother made.
CHOA has a special relationship with the Atlanta Falcons. Before the NFC Championship game, the network of hospitals made a special "hype video" starring patients and staff.
"Matt Ryan and the Atlanta Falcons have been big supporters of Children's Healthcare of Atlanta," Gallentine told HuffPost. "To celebrate, we hosted a pre-Super Bowl Pep Rally on Tuesday in support of our Atlanta Falcons."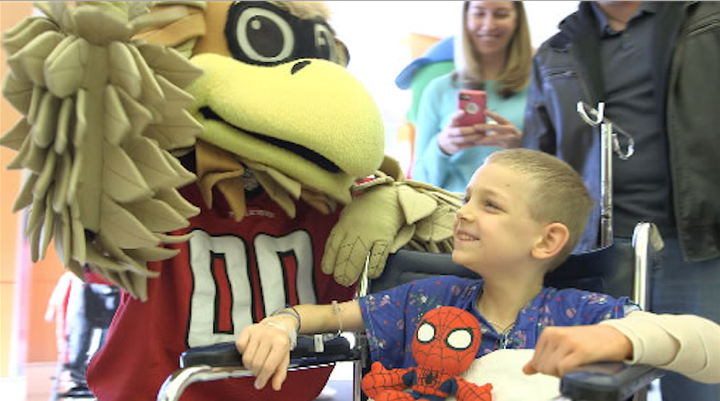 Atlanta Falcons cheerleaders and Freddie the Falcon joined CHOA patients and staff for the pep rally, which featured arts and crafts, a photo booth, special T-shirts and a dance party with a live DJ. The event took place at the CHOA hospital in Egleston, Georgia.
Keep scrolling to see photos from the pep rally, and visit CHOA's Facebook page to learn more about the ways patients are getting pumped for the Super Bowl.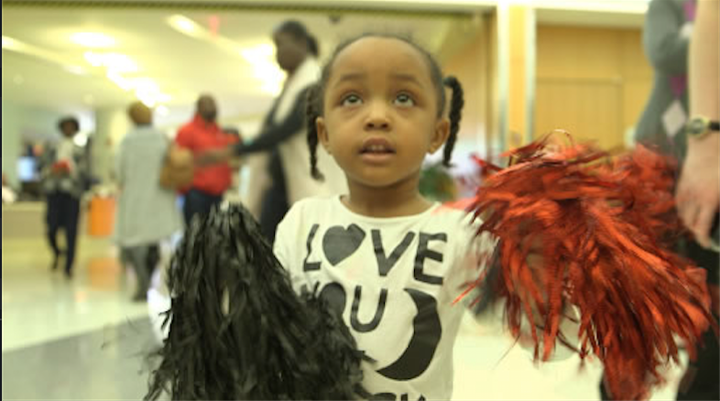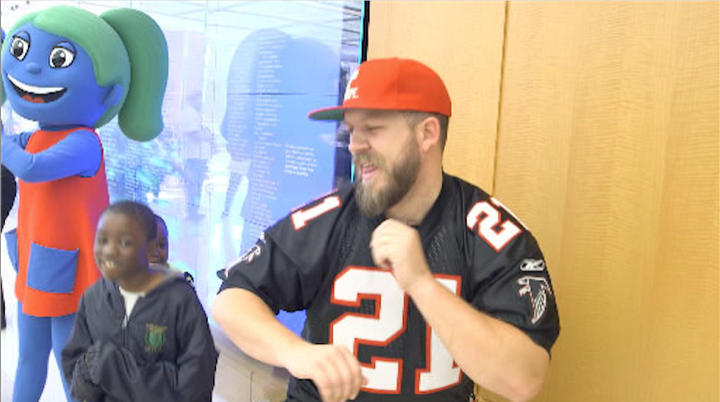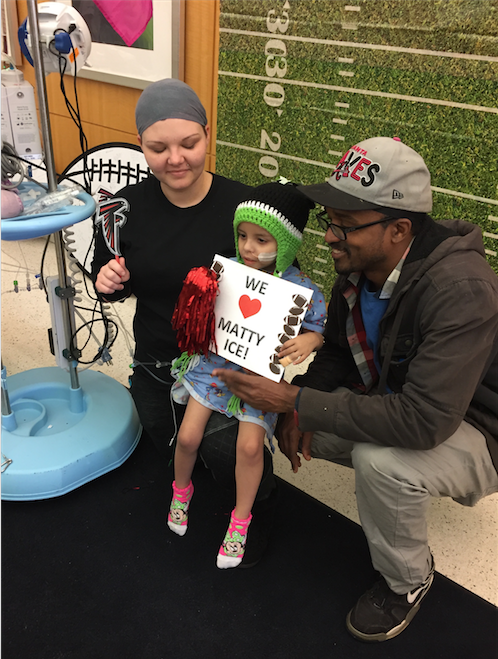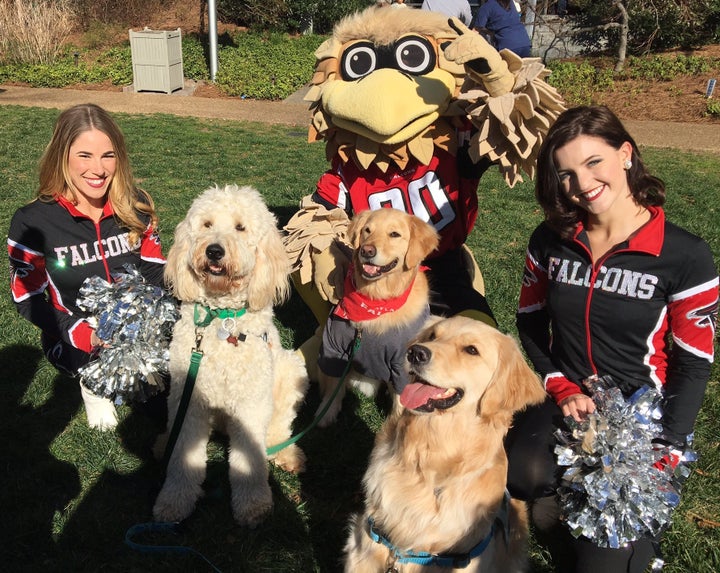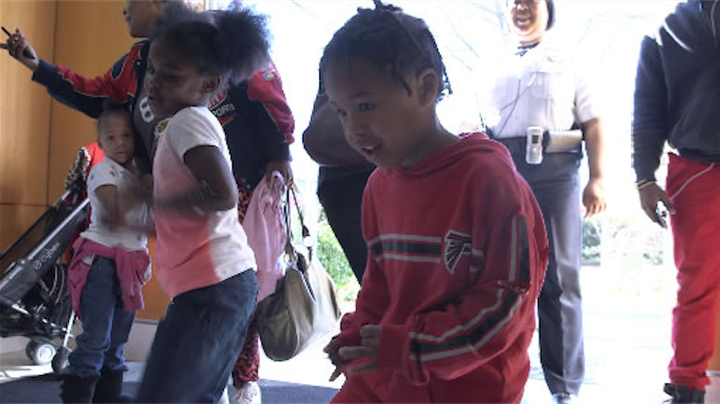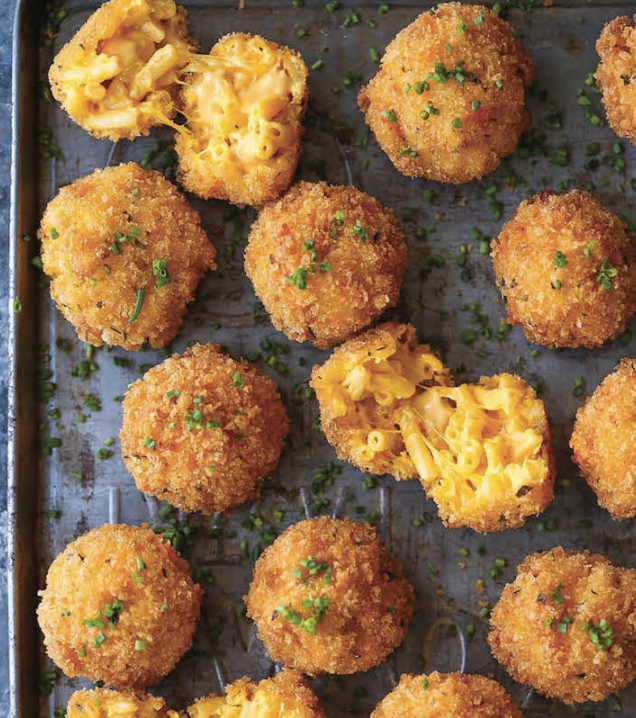 Finger Foods for Super Bowl