Young Ju Kim, an illustrator and toy designer based in Seoul, South Korea, captures this beautifully in his ongoing series "Soso and Haru."
"I wanted to express the love of ordinary people," he told HuffPost. "I sometimes draw my experience and I also observe and draw the love of people around me."
Soso and Haru's everyday adventures in love include a nighttime stroll through the city:
And an impromptu dance party:
And just cuddling while watching a show on their laptop:
Kim, who is currently single, began the series in 2014 but didn't name the characters until the following year. Their names come from the Korean phrase "sosohan haru," which means a typical, ordinary day.
The adorable drawings are predominantly black and white with small pops of color.
"I wanted to express the feeling of memories of the past," Kim said. "The happy days are white, the sad days are black, and daily life is expressed in gray with a mixture of joy and sorrow."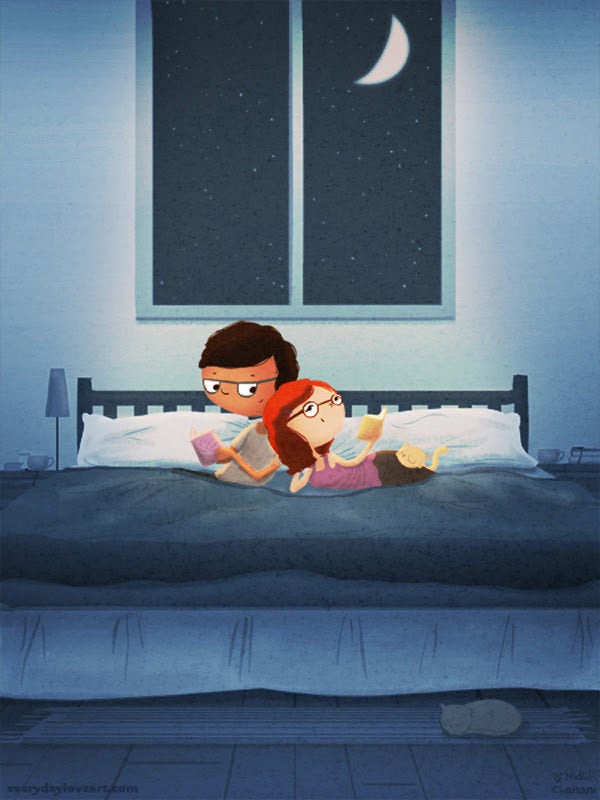 True Love Illustrations by Nidhi Chanani