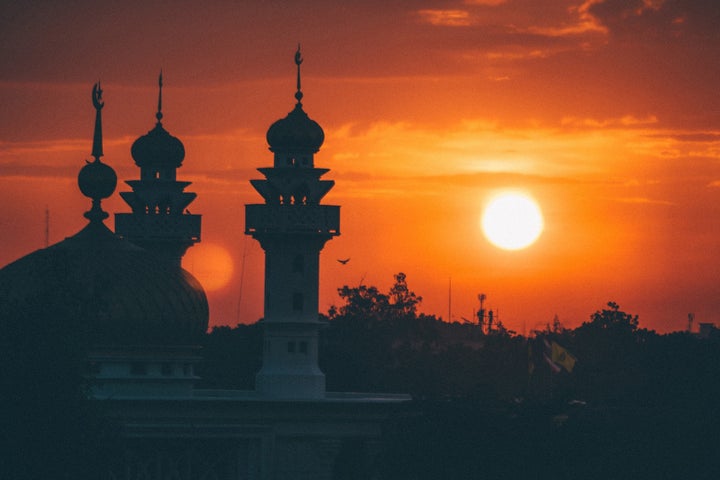 Since 2001, Islamophobia has been widespread and rampant in the United States, spreading globally like a wildfire that just won't quit. In the past few years, this wildfire has grown even larger, engulfing the Muslim population. The news calls us terrorists and jihadists, stereotyping 1.6 billion people based on the actions of a few. American Muslims and Muslims residing in other Western countries feel these effects every day, whether it be on the news, through social media, or in person. And we're tired of it. Despite the fact that the travel industry continues to perpetuate stereotypes against Muslims, meet these American Muslim travel bloggers who are combating the struggle of #FlyingWhileMuslim to see the world and challenge Islamophobia along the way.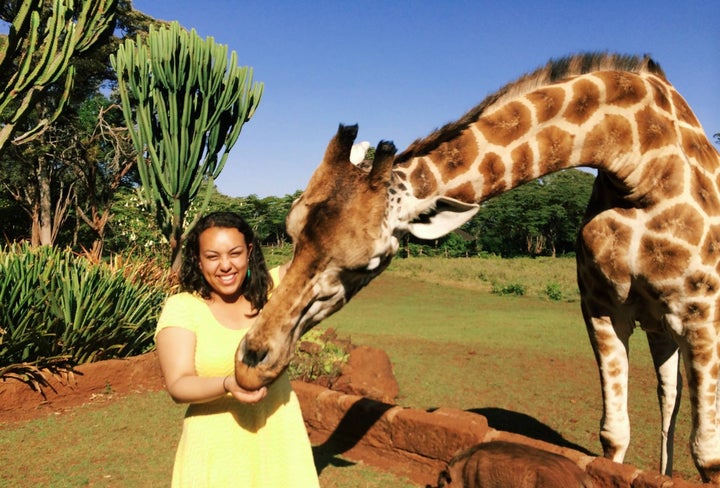 I'm Sally, the Egyptian-Sudanese-American food and travel blogger behind Passport & Plates. I was bitten by the travel bug early on, starting with family trips. This eventually graduated into traveling with friends and ultimately, solo. One thing I realized during my travels was a pattern - I rarely encountered other Muslims or Arabs during my travels. I grew up in the Muslim community surrounded by women who encouraged me to travel with my family or future husband, but I quickly realized that I didn't want my lack of available travel buddies to stop me from traveling. I started Passport & Plates in 2015 to showcase my food and travel adventures, but my true goal is to encourage Muslims (especially Muslim women) to travel far and wide - whether solo or with friends. I want Muslims to stand together, unafraid to explore the world despite the media, community pressures, and fear. Now more than ever, it is up to Muslims to get out and show the world who we are and educate people by showing them that Islam is more than what the media shows.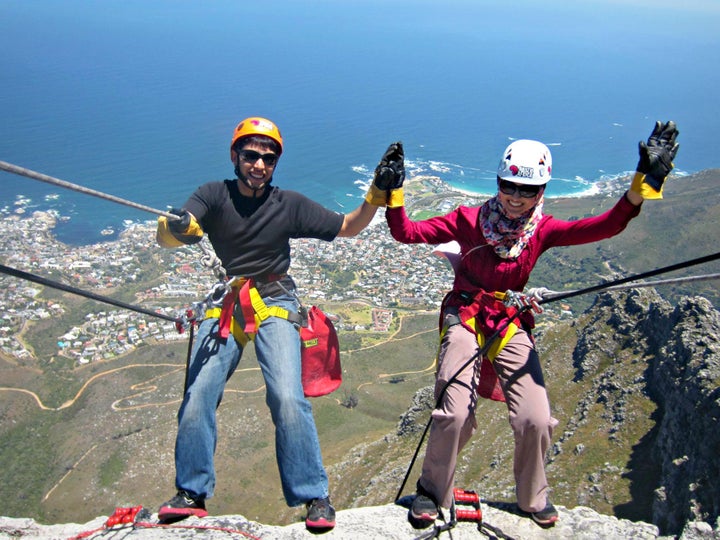 We are Zain and Huda, an American Muslim couple, who launched Muslim Travelers in 2012 after getting fed up with the negative portrayal of Muslims in the media. While juggling our full time jobs as 28-year old engineers, we have jetted to over 50 countries across the globe and documented our experiences along the way. Our goal is to shatter stereotypes about Muslims, build bridges of understanding, and create more empathy in the world through what we love most – travel!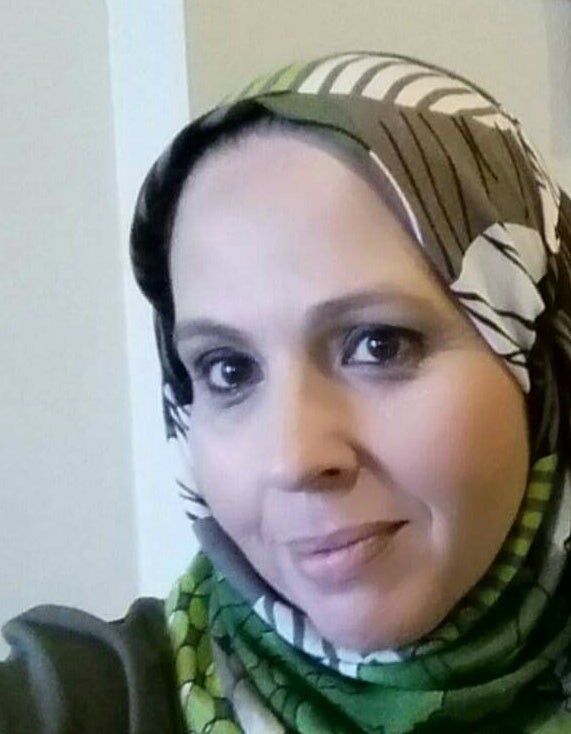 I'm Glory, founder of Muslim Travel Rocks. I am an American Muslim woman born and raised in New Jersey to Puerto Rican parents. As a child we traveled often, especially to Puerto Rico and New York during summer breaks. After high school I enrolled in Travel & Tourism school and started working in the travel industry. Somewhere along the line I put my passion on hold and tucked it away.
About four years ago, I started wearing hijab and instantly transformed from the American traveling abroad to the Muslim woman on the airplane. My fear of someone calling me names or insulting my religion was holding me back from traveling. After a couple of trips, I soon realized that although recent presidential elections have caused a great divide in our nation, not all Americans fell the same way. I witnessed first hand people going out of their way to be kind and to speak to me. While I do get stares from time to time, I've found that most people are welcoming and eager to engage. I guess it's their way of saying "I stand with you," and I welcome that with open arms. That's when I felt the urge to share my experiences with my fellow Muslims.
I started Muslim Travel Rocks as a means to connect with like-minded individuals and to encourage Muslims to not let fear stop them from traveling and witnessing the beauty in the planet we call earth. If I can leave one impression on the places I travel to and the people I meet, it would be for them to know that in Islam we are encouraged to travel and seek knowledge. If I am the first Muslim person they have met, I hope that I have shattered all their misconceptions about Islam.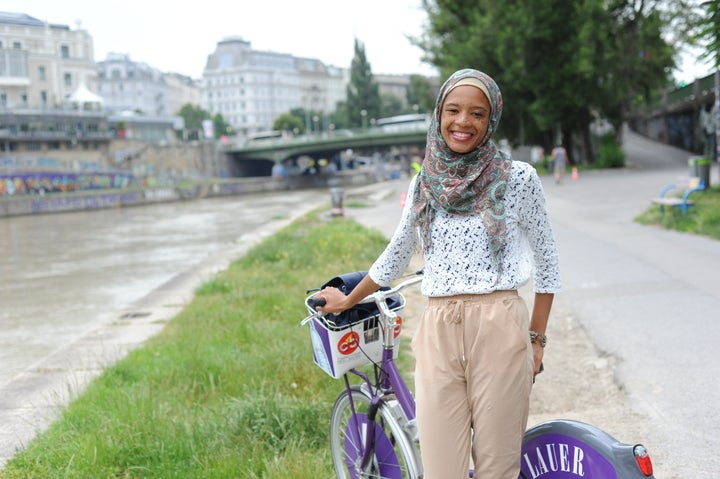 Hello, I'm Kareemah. I'm a Muslim, a Nigerian and an American. My very first travel was at the age of 6 to Amsterdam with my family. I vividly remember staring with my eyes wide and mouth open at everyone and everything. I was fascinated by my new environment! That was the beginning of my love to travel. Traveling has always been influenced by my parents. This was their way of teaching my siblings and I about the world and its people.
Whenever I traveled it was mostly with my family and sometimes friends. This changed in 2015, when I made my solo move to Spain. This move was one of the biggest moments of my life for many reasons. Whenever I told people about my move, I got mixed reactions. I also had mixed feelings for my move and decided to Google Muslims in Spain. I found nothing.
During my time in Spain I noticed that there weren't many Muslims doing what I was doing. I also realized how little people in general knew about what it really felt like to be a Muslim. Many people in Spain found it mind blowing that I could be American and also Muslim. Living in Spain temporarily allowed me to travel to many other places. What I found lacking during my travels were information about Halal eateries and places to pray.
Based on my observations and experiences, I created Hijabi Globetrotter. The idea of this blog is to first of all encourage Muslims out there to explore. It also gives an insight to people around the world about the life of Muslims who love to travel. My goal for Hijabi Globetrotter is to be a source of information and worthwhile connection between people around the world.
My message for potential and current Muslim travelers is to travel as much as you can even if it's to a nearby city in your town. Do so with an open mind. Finally, don't let the media, societal pressures or constraints get in your way.
While it may feel that the world is against our community, we're firm believers that travel and education can ultimately change the world. By challenging stereotypes, spreading kindness, and building bridges of understanding, together, we can eradicate Islamophobia.
Popular in the Community