Writing can be challenging even for the most passionate and driven writer. From writer's block to simply not being focused, there are many ways for a writer to drift into a pattern of not getting it done. More and more writers work from home, which means there are a lot of distractions, and not all creatives are equipped to handle the technical challenges of building a business.
There are, however, a lot of great tools available for those who need some help staying focused and organized as a writer. Some are free, and most are affordable, which will allow you to remain within a budget if you are building a small business, or do not have a large budget to work with.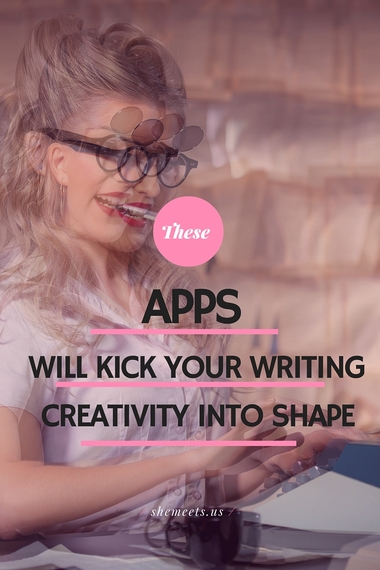 A lot of us spend a lot of time trying to understand our communities, whether it is our audience, customers, or potential customers. From spending hours understanding website and social media analytics to creating engagement in order to hear directly from your target.
Crystal simplifies this process by not only allowing you to have an insight into your target audience but to understand yourself better.
After connecting to Crystal, my online presence was analyzed, and I was given an accurate reading of my personality.
Crystal gives you the answer to the question: How do I connect with my audience?
But most important to me, I had the opportunity to understand the best traits that I can use more effectively as a communicator.
Wendy Kelly recommends the power punch combination of Crystal and Atomic Writer.
While Crystal allows you to understand how to connect with your audience, Atomic Writer allows you to first discover exactly who that audience is. As a writer, finding ways to improve your writing is essential. Atomic writer dissects your writing in order to understand you first.
A free tool available to all google users. The very tool I use to not only write, but organize all of my articles, Google Docs is a great option for writers. The flexibility of being able to easily organize and categorize all of your writing allows even the most organized challenged writer to remain focused. The ability to share the documents with team members without having to download, and email, is another incredible perk.
Being able to collaborate seamlessly is essential when working from home and Google Docs allows you to do so while staying organized with no complications or costs.
My Grammarly extension is one of the first additions I made to Google Chrome after i received my new laptop. It allows me to keep track of mistakes when I simply do not have the time to read and reread my articles.
This app is like your strict English teacher suggesting corrections to improve your writing. It is a great app to correct the common grammar errors and give strong vocabulary suggestions.
Vourcherbin
From grammatical errors, plagiarism-proofing, word choice to synonym suggestions, Grammarly is the perfect companion for any writer.
I used to struggle with speaking and found that i spoke clearly through my writing. The problem was, that I kept so much bottled up that I found myself saying too much through my writing.
Hemingway is perfect for the long winded writer. This app will allow you to edit your work by simply copying and pasting into the app. Your sentences will be improved, and become not only clear but concise.
There are a lot of apps that allow you to write with no distraction. Creating an environment that keeps you focused on your writing in order to get more done. OmmWriter stands out by adding soothing soundtracks and backgrounds that will create a mood that fits your writing style.
These are just a few apps that are available to writers. Do you have an app that works for you? Share below.
REAL LIFE. REAL NEWS. REAL VOICES.
Help us tell more of the stories that matter from voices that too often remain unheard.