Going to a restaurant can be frustrating -- you're surrounded by terrible people, you have to wait for a seat, and at the end of the night there's a 0% chance of the building driving you home. Food trucks don't just eliminate all these problems, but they also feature some of the best bites to be had. These 21 trucks take street food to ridiculous new heights, with inventive chefs turning street food into an art form... art that you can eat while sitting on a curb. Not even Banksy can do that!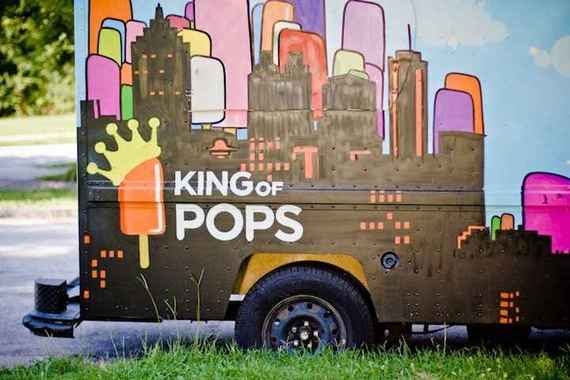 King of Pops (Atlanta, GA)
Where to find it: Rolling through the streets of Atlanta, but you can track its whereabouts through its website.
The menu: This truck peddles delicious Latin American-style paletas and frozen popsicles ranging from crazy seasonal flavors like pear-vanilla and caramel apple to year-round ones like chocolate-sea salt, Arnold Palmer, and cereal milk, which is killer.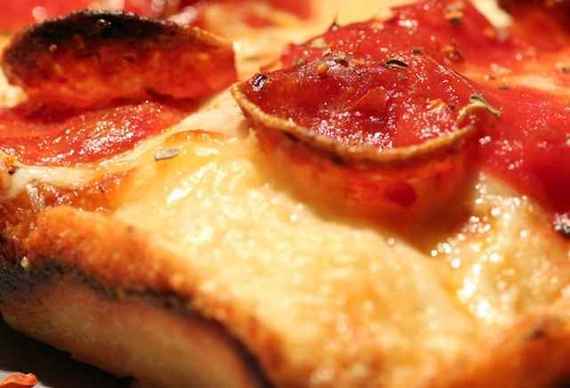 Via 313 (Austin, TX)
Where to find it: 61 Rainey St (behind Craft Pride) and 1111 East 6th (in front of Violet Crown Social Club).
The menu: The best thing to come out of old Detroit since Robocop, Via 313 dishes out square, MoTown-style pies. The crust is thick and fluffy, and the cheese gets a mouth-wateringly caramelized crust. Go with the the Detroiter, and you get all that plus two types of pepperoni.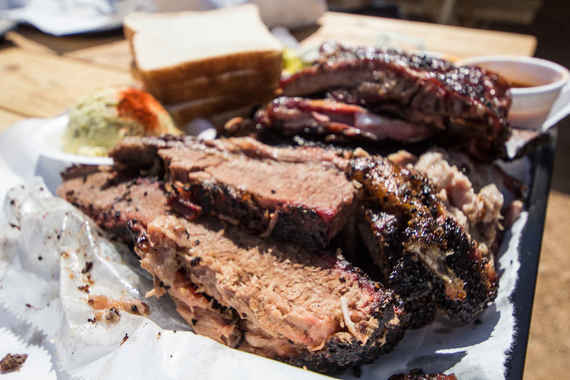 John Mueller Meat Co. (Austin, TX)
Where to find it: 2500 E. 6th Street, sharing a lot with Kellee's Place.
The menu: A renowned meat master, Mueller smokes out everyone in the BBQ game, which is no small task, considering Snoop Dogg's uncle has a rib truck in Oregon. Out of his trailer setup, he does everything from smoked turkey to pork shoulder to beef sausage. But you should opt for the brisket or beef ribs above all, perfectly smoked by one of the top pitmasters in the world.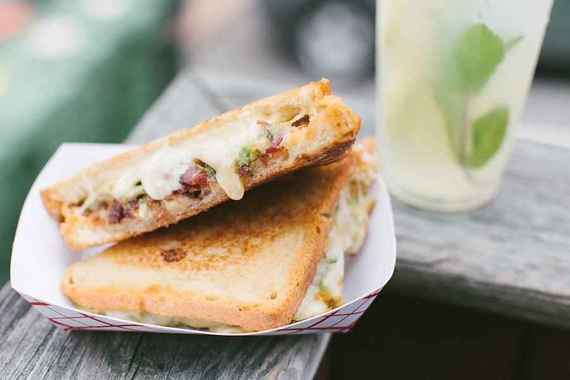 CREDIT: Zac Wolf Photography
Roxy's Grilled Cheese (Boston, MA)
Where to find it: Ft. Point, Dewey Square, and Cleveland Circle, plus a bunch of other very lucky places.
The menu: These food-truck pioneers seriously up the grilled-cheese game with a small, fresh menu of fancified sandwiches. Get your hands and mouth on the homemade guac and applewood bacon-packed Green Muenster Melt, and, on a colder day, be sure to pair it with the roasted tomato soup for the best Grandpa lunch imaginable. Oh, and you can add bacon to anything, including, we assume, the Nutella hot chocolate.
More deliciousness from Thrillist: