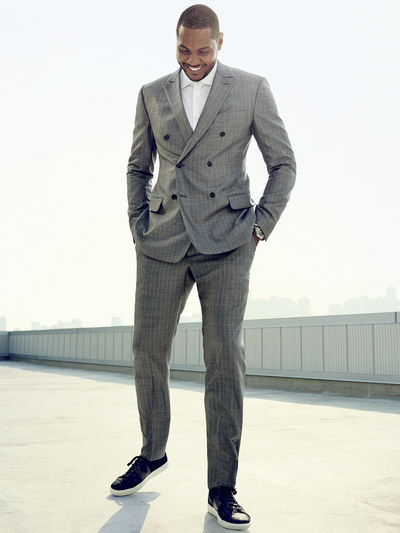 Every day of every month at GQ, we start your morning on Instagram with visual advice on What to Wear Today. But we want to go deeper. Give you the nuts and bolts of how to get the look into your wardrobe. Today we're letting Carmelo Anthony prove you can wear sneakers with any suit, just as long as they're one of these three pair.
Any suit can be worn with sneakers--no, really. It's just that not every sneaker can be worn with a suit. When it comes to picking your kicks, we'd recommend something streamlined and simple--no complicated stitching, crazy colors, or futuristic soles. If this is your first rodeo remember, you can't go wrong with a black leather low top with contrasting white soles.
They're close in shape to a dress shoe, but 10 times more chill and way more comfortable. And if you really want to make sure you don't look like a rookie, here's our best kept sneaker secret: the fewer extraneous details your shoes have, the more expensive they'll look. Perfect for wearing (like Anthony) alongside your Patek Philippe. And remember, no matter what kind of suit you choose, be it navy wool, light brown corduroy, or double-breasted gray pin-stripe (like the one Carmelo Anthony is rocking here), the pants have got to be slim and tapered.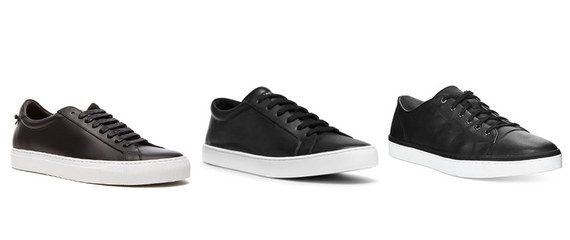 Givenchy, $495, available at fwrd.com
Michael Kors, $198, available at michaelkors.com
Cole Haan, $96, available at macys.com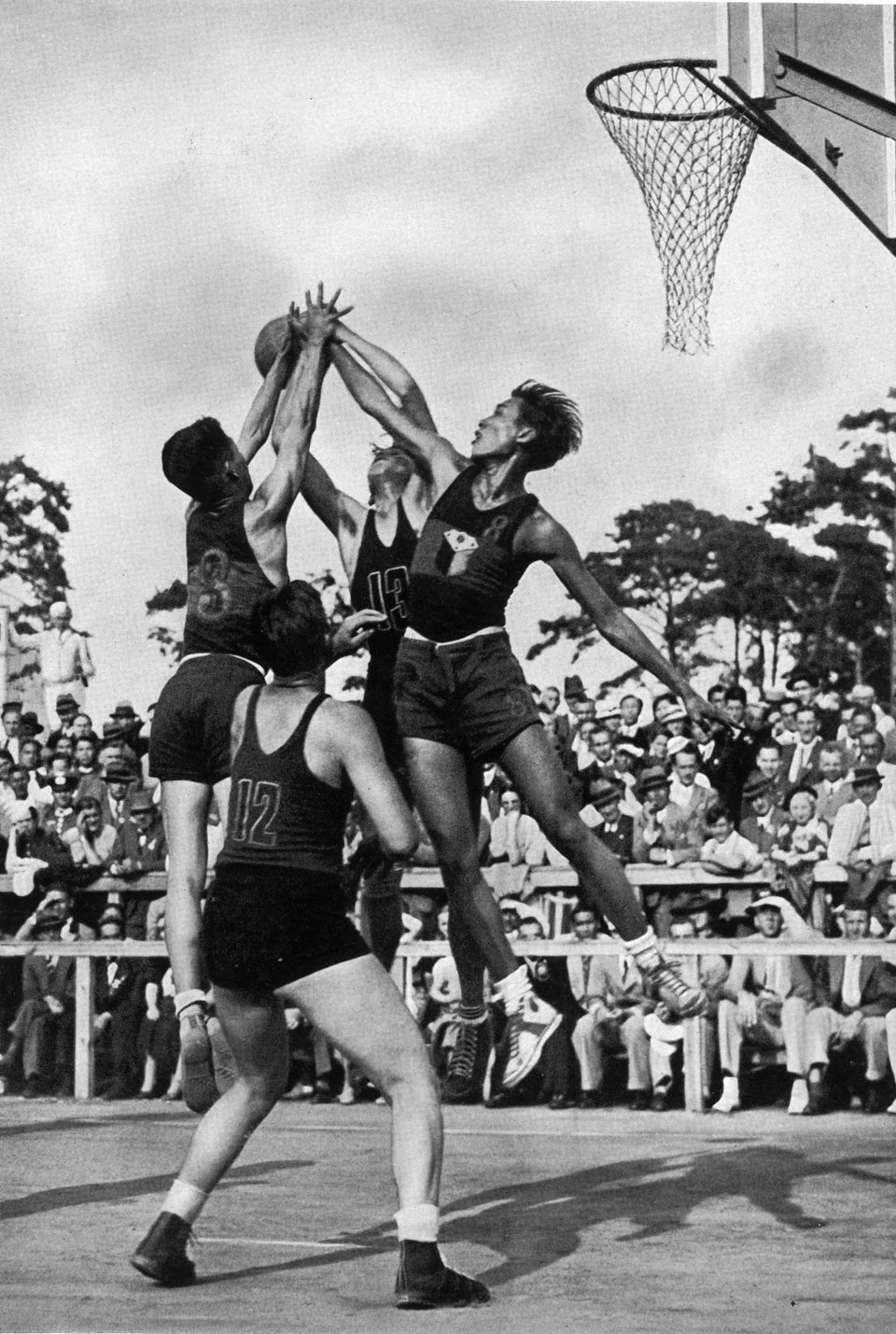 Converse Sneakers in History
Popular in the Community