The future is female and that has never been clearer than right now. As democrats look ahead to 2020, a number of the names being tossed around for potential presidential candidates are women, including Senator Kirsten Gillibrand, Senator Elizabeth Warren, First Lady Michelle Obama, and the perhaps lesser-known Senator-elect Kamala Harris (more on her below). Additionally, there's a fresh wave of women politicians taking on new roles in government beginning in January—and younger generations are taking note. We've partnered with political thriller MISS SLOANE to track down seven rising stars in American politics, as well as words from the millennial women they're inspiring.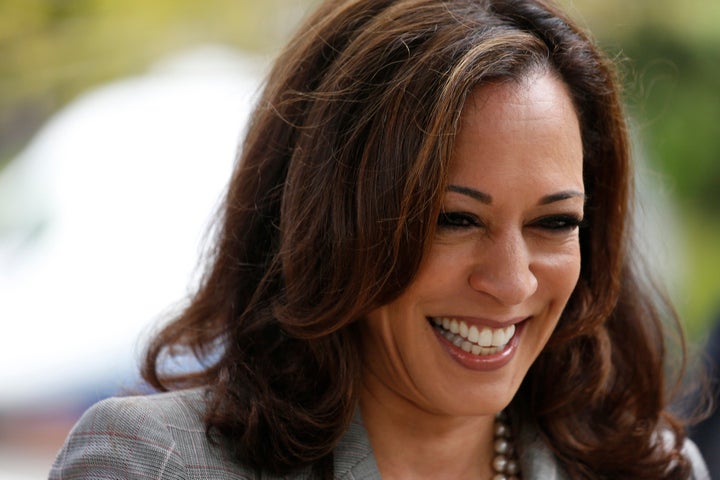 Her win on November 8th will make Harris, the two-term attorney general of California, only the second black woman to serve in the senate and the first Indian-American U.S. senator ever. The daughter of immigrants from India and Jamaica, Harris won't officially start her new role on Capitol Hill till next month, but she's already vowed to take on Trump when it comes to immigration reform.
"I am an Indian-American woman and Kamala Harris inspires me because she has broken many barriers in American politics. Not only is she the first Indian-American woman to be in the senate, she was also the first one to serve as attorney general of my home state of California. Although I was disappointed that women couldn't break the highest glass ceiling this election, being a part of getting Kamala Harris elected as one of California's senators gives me hope and encouragement. I even looked into how I might work for her (though I have no time)! I hope she will inspire many young Indian-American women to get involved in politics." – Jada Patchigondla, 33, a lecturer at San Jose State University
She's the country's first Latina senator, elected just last month. Masto, who hails from Nevada, is the granddaughter of a Mexican immigrant and was the first in her family to attend college. Like Kamala Harris, she's ready to take on Trump if need be. "I will promise you this, I will be one hell of a check and balance on him," she said in her victory speech.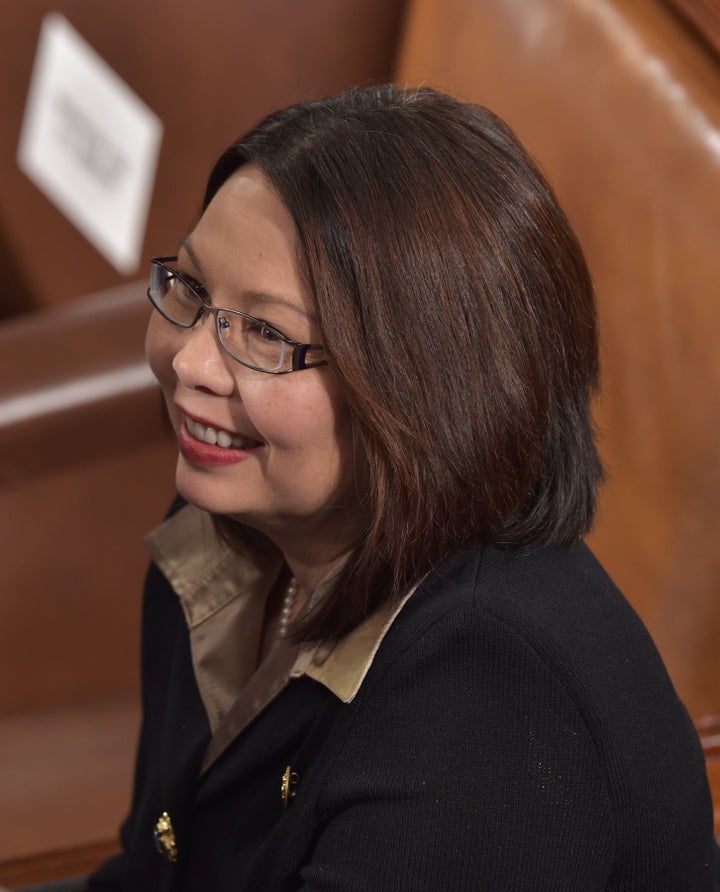 The senator-elect from Illinois has experience in the House of Representatives, in addition to experience in the military. Duckworth, an Iraq War veteran, lost both of her legs and damaged her right arm after the Black Hawk helicopter she co-piloted was shot down in 2004. Not only is she the first female senator to have seen combat, she's also the first Thai-American in the senate.
"Tammy Duckworth is an inspiration for so many reasons. Aside from being a woman (which is obviously awesome), she became the first disabled woman elected to the House in 2013. She is an amazing advocate for women, the disabled, immigrants, veterans and the elderly. It's refreshing to see someone who truly cares for all people and has so much life experience and personal sacrifice to back it up." – Taylor Vialpando, 26, an Army veteran, nursing student and mother of three
An immigrants' rights activist and leader in combating Islamophobia, Jayapal's been dubbed "the anti-Trump." She's also just been elected to Congress, serving Washington's 7th Congressional District. That makes her the first Indian-American woman to ever serve in the House of Representatives. Jayapal is passionate about racial justice, veterans' healthcare and ending violence against women, among other issues.
She's a refugee, she's Muslim and Ilhan Omar is now the first Somali-American female lawmaker, soon to be serving as a state representative in Minnesota. This trailblazer has overcome mind-boggling obstacles—she only spoke Somali when she first came to the United States in 1995 at the age of 12, after spending four years in a Kenyan refugee camp.
"Ilhan Omar radically transformed what people perceived to be possible within the political realm of the state of Minnesota. Her election meant many things to me, but primarily her win was a social disruption. Omar is the physical manifestation of resistance from the margins of society. Her very existence in a sociopolitical economy that was designed to destroy me is nothing short of radical." – Dua Saleh, 22, a political refugee from Sudan and a student at Augsburg College in Minneapolis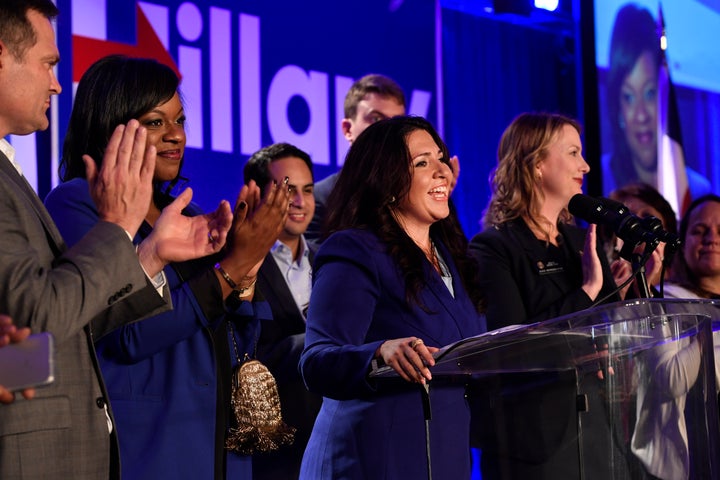 "In America we don't define our value by our net worth," Duran said when the then-Colorado House Democratic leader spoke at the Democratic National Convention in Philadelphia over the summer. She also talked about growing up without wealth and her family relying on food stamps for a time, but knowing that hard work and education would take her where she wanted to go. In November, Duran was named Speaker of the Colorado House of Representatives.
In 2014, Chang made history when she became the first Asian-American woman in Michigan's state legislature. This year, she won re-election and emerged as a leader in battling the hate crimes that have spiked since Trump's election. Working with a program called Take on Hate, Chang is urging government officials in Michigan to sign a pledge to stand against hate and discrimination. 
"As she continues to excel in her political career, Stephanie Chang has beaten the odds as both a woman and a member of a minority race. This has been incredibly inspiring to me as a young woman living in Michigan and attending the same university that Chang did. Her ability to pursue such a challenging career and her dedication to making positive changes in Michigan have demonstrated to me that hard work and determination can allow you to achieve the seemingly impossible." – Charlotte Horowitz, 21, a student at the University of Michigan
Ready to be inspired by another woman making waves in Washington? Check out the political thriller MISS SLOANE, starring Jessica Chastain as a formidable lobbyist who takes on the most powerful opponent of her career, the gun lobby. 
In theaters Friday. Check out the trailer below.
Calling all HuffPost superfans!
Sign up for membership to become a founding member and help shape HuffPost's next chapter