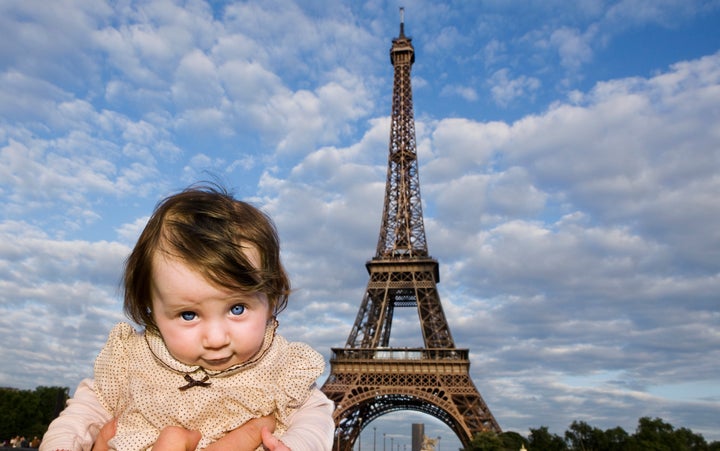 From the U.K. to Germany, parents across the pond have different sets of popular baby names influencing their choices. Still, there are many overlaps with U.S. trends.
Many of the top names in France, for instance, will look familiar to people in other countries.
On Oct. 19, French author Stéphanie Rapoport released her annual baby name book, L'Officiel des Prénoms, which predicts the top choices for 2018. The top names include Louise, Emma and Jade for girls and Gabriel, Raphaël and Jules for boys.
Girls
Louise
Emma
Jade
Chloé
Alice
Léa
Lina
Mila
Manon
Inès
Anna
Rose
Léna
Lola
Camille
Zoé
Lucie
Juliette
Julia
Sarah
Boys
Gabriel
Raphaël
Jules
Léo
Lucas
Adam
Louis
Liam
Ethan
Hugo
Arthur
Paul
Maël
Nathan
Nolan
Sacha
Gabin
Timéo
Théo
Mohamed