Earlier this week, reports emerged that film executive Harvey Weinstein was lawyering up for two "potentially explosive" stories about him. One of those stories, by The New York Times, appears to have arrived.
Weinstein did not deny the Times' findings, writing, "I so respect all women and regret what happened," the paper reports. Instead, he said he was working with therapists and taking leave to "deal with this issue head on." He added: "I appreciate the way I've behaved with colleagues in the past has caused a lot of pain, and I sincerely apologize for it. Though I'm trying to do better, I know I have a long way to go."
The story opens with an account from actress Ashley Judd:
Two decades ago, the Hollywood producer Harvey Weinstein invited Ashley Judd to the Peninsula Beverly Hills hotel for what the young actress expected to be a business breakfast meeting. Instead, he had her sent up to his room, where he appeared in a bathrobe and asked if he could give her a massage or she could watch him shower, she recalled in an interview.
The piece mentions several other instances in which Weinstein is accused of appearing nearly or fully naked in front of someone or asking them to be "present while he bathed or repeatedly ask[ed] for a massage or initiating one himself."
The Times said it discovered "previously undisclosed allegations against Mr. Weinstein stretching over nearly three decades" and reported that he's "reached at least eight settlements with women, according to two company officials speaking on the condition of anonymity."
Other accusations in the Times' report include:
1) The code of silence Weinstein reportedly enforced:
Employees of the Weinstein Company have contracts saying they will not criticize it or its leaders in a way that could harm its 'business reputation' or 'any employee's personal reputation,' a recent document shows. And most of the women accepting payouts agreed to confidentiality clauses prohibiting them from speaking about the deals or the events that led to them.
2) A reported exchange with Emily Nestor, a law and business school student:
[She] accepted Mr. Weinstein's breakfast invitation at the Peninsula because she did not want to miss an opportunity, she later told colleagues. After she arrived, he offered to help her career while boasting about a series of famous actresses he claimed to have slept with, according to accounts colleagues compiled after hearing her story and then sent on to company executives.
3) An undisclosed settlement reportedly reached with actress Rose McGowan:
In 1997, Mr. Weinstein reached a previously undisclosed settlement with Rose McGowan, then a 23-year-old-actress, after an episode in a hotel room during the Sundance Film Festival. The $100,000 settlement was "not to be construed as an admission" by Mr. Weinstein, but intended to "avoid litigation and buy peace," according to the legal document, which was reviewed by The Times. Ms. McGowan had just appeared in the slasher film "Scream" and would later star in the television show "Charmed." She declined to comment.
4) A reported meeting with Italian model Ambra Battilana:
In March 2015, Mr. Weinstein had invited Ambra Battilana, an Italian model and aspiring actress, to his TriBeCa office on a Friday evening to discuss her career. Within hours, she called the police. Ms. Battilana told them that Mr. Weinstein had grabbed her breasts after asking if they were real and put his hands up her skirt, the police report says.
The Times suggests that the accusations against Weinstein appear to be at odds with his public actions, including his support for feminist icons like Hillary Clinton and Gloria Steinem and his participation in a women's march in Park City, Utah.
Attorney Lisa Bloom, previously a staunch defender of victims of sexual harassment and assault, will be representing Weinstein, whose company optioned her book.
According to the Times, Bloom responded to its findings by calling Weinstein "an old dinosaur learning new ways."
Support HuffPost
The Stakes Have Never Been Higher
Related
Before You Go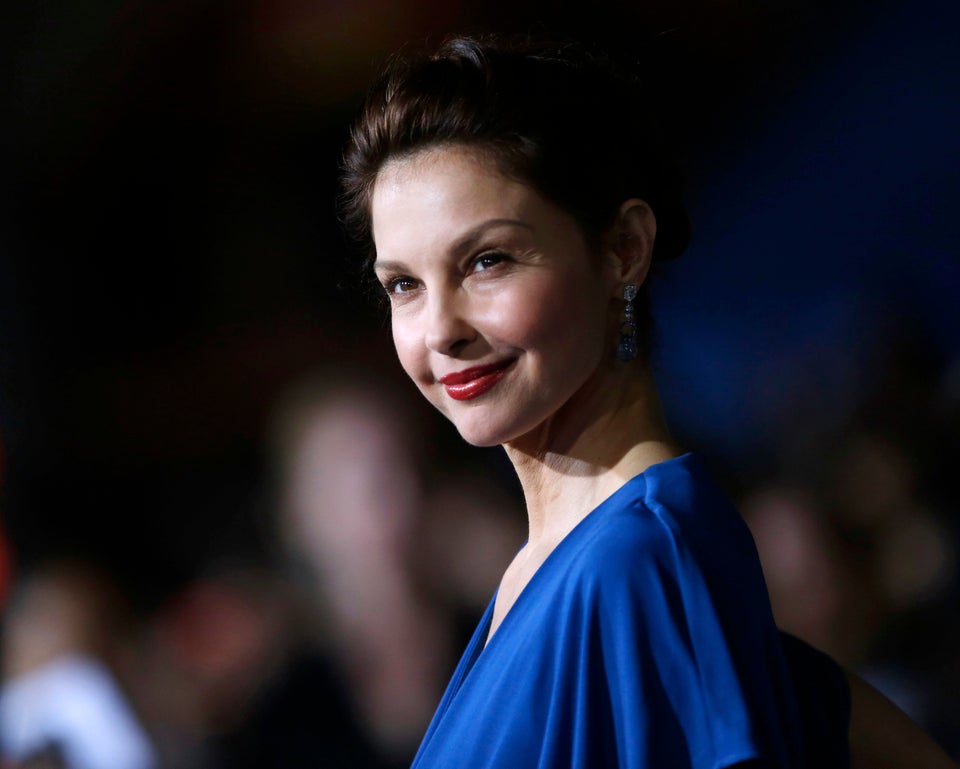 Celebrities React To Harvey Weinstein
Popular in the Community