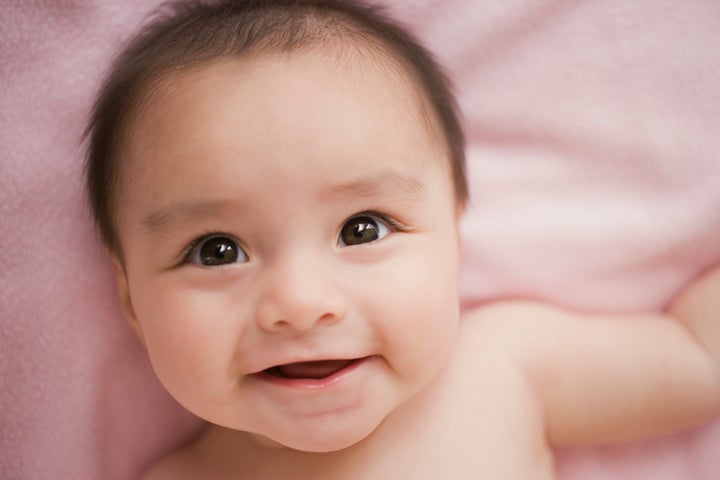 Millennials are perhaps the most frequently discussed generation of the moment. While there are many features that define a generation, the folks at Nameberry have focused their energy on the one they know best: the baby names.
The popular baby naming website published a list of the "most millennial names" based on the names given to babies born in the U.S. between 1982 and 2004.
The top names were Jessica and Michael. "Michael is a name that feels at once traditional and modern, and provided the perfect bridge between the Old School male names like Robert and Richard borne by the fathers of Millennials and the new names from Milo to Maverick used for boys today," the Nameberry founders wrote on their website.
"On the girls' side, Jessica's popularity is somewhat watered down by having shared the stage for so long with Jennifer, which was off its peak by the time the Millennial Generation started being named," they added. "The top Millennial girls' names are a mix of the classic — Sarah, Emily, Elizabeth — and trendy, such as Ashley and Amanda."
Without further ado, here are Nameberry's findings for the top 20 "most millennial names" for boys and girls, along with the number of babies given each name between 1982 and 2004. For the extended lists of top 100 names, visit Nameberry.
Girls
Jessica (757,533)
Ashley (716,529)
Amanda (522,245)
Sarah (514,385)
Jennifer (514,385)
Emily (475,353)
Samantha (410,105)
Elizabeth (403,989)
Stephanie (360,574)
Lauren (342,725)
Nicole (341,634)
Brittany (341,515)
Megan (341,174)
Rachel (315,5660
Hannah (284,662)
Kayla (267,757)
Melissa (267,513)
Amber (267,392)
Danielle (247,517)
Taylor (241,847)
Boys
Michael (1,131,021)
Christopher (925,809)
Matthew (856,718)
Joshua (779,372)
Daniel (663,363)
David (649,402)
Andrew (629,809)
James (609,005)
Joseph (607,257)
John (581,023)
Nicholas (564,865)
Ryan (563,706)
Jacob (559,709)
Brandon (541,039)
Justin (530,206)
Robert (518,841)
William (516,650)
Anthony (490,498)
Jonathan (463,631)
Tyler (437,610)
Related