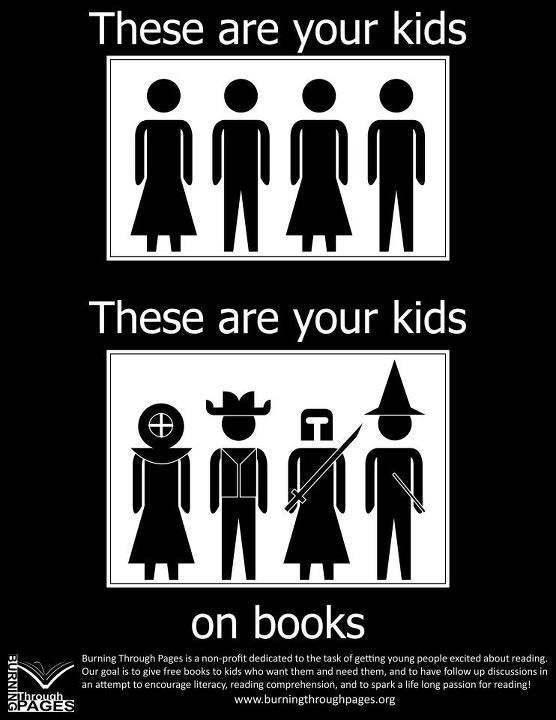 Bloggers and Pinterest users are going crazy over this poster, created by artist Mike Andereck for the volunteer-driven Colorado organization Burning Through Pages.
On its website, the Denver-based group says it "has one goal and one goal only: To inspire a love of reading in today's youth by recommending, donating, and discussing books."
To that end, BTP aims to "buy books, give them away, and take the time to talk about them" through book clubs and conversations between kids and adult volunteers. Current offerings range from "Catch-22" to "Me Talk Pretty One Day" and "The Hunger Games."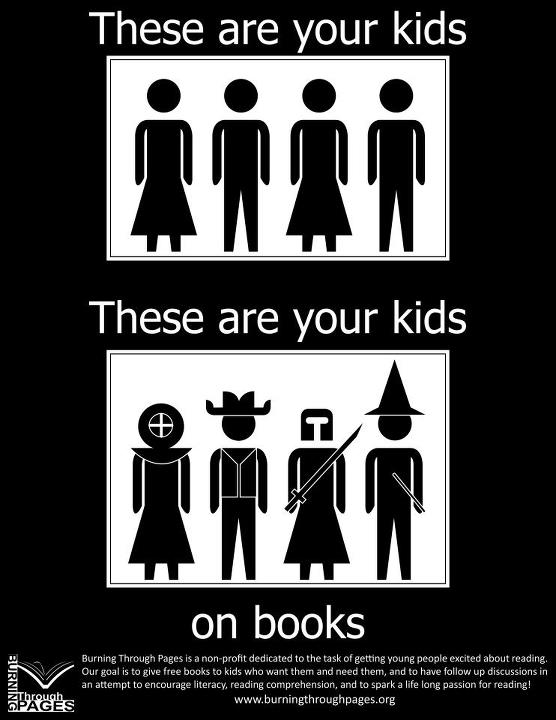 Burning Through Pages co-founder Evin Moore told The Huffington Post that the organization began posting black-and-white posters on Facebook in the hope that these images would achieve "meme" status. This poster is the first of a "whole slew" (two more posters have been posted since the first started going viral, and a new one will be posted every week going forward).
Moore added that copies of the posters will be sold from Burning Through Pages's website "within the week."
He says he "emptied out [his] retirement account" to start Burning Through Pages with two friends last year (the group is now funded by donations). He also noted that, to his knowledge, "there's nothing like it anywhere else in the country."
Popular in the Community