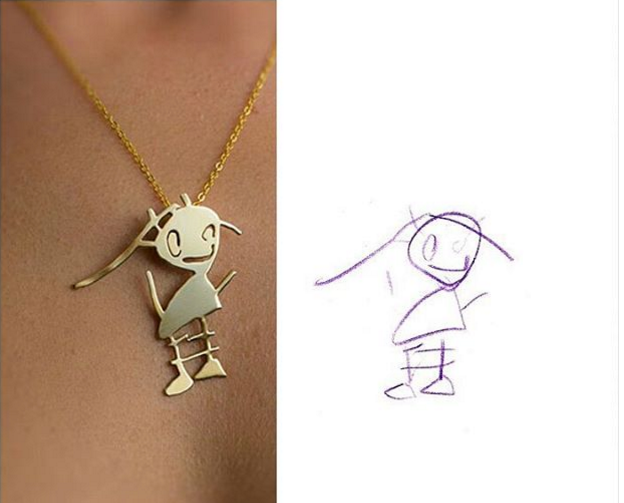 Parents can now wear their hearts on their sleeves — or on their wrists or around their necks.
Tasarım Takarım, a 2-year-old Turkish jewelry company, converts children's drawings into cufflinks, bracelets and necklaces, among other items.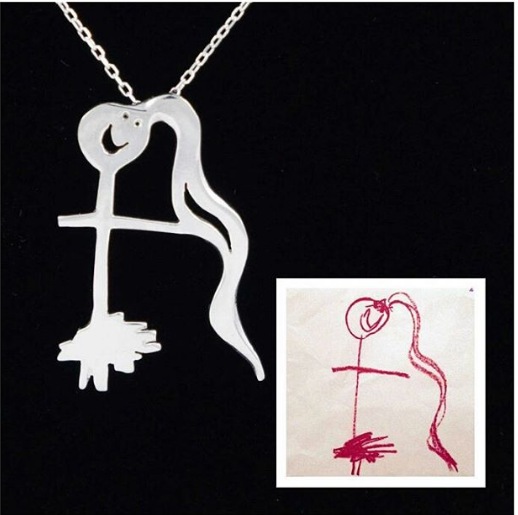 "It's like a single moment of someone's childhood becomes timeless," co-founder Yasemin Erdin Tavukçu, told The Huffington Post.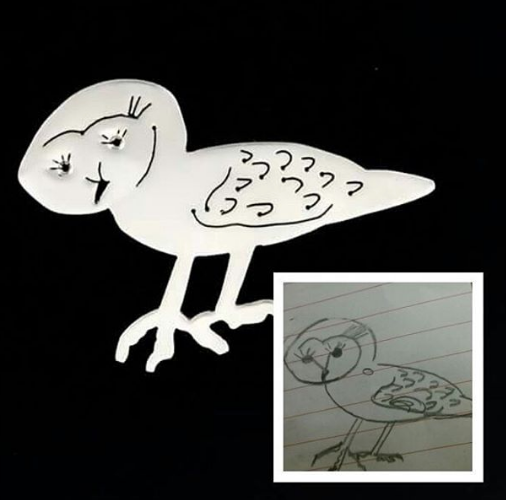 When customers send Tasarım Takarım their kid's drawing, Tavukçu and her painter, sculptor and goldsmith, Özgür Karavit, try to figure out the best way to recreate the child's doodle.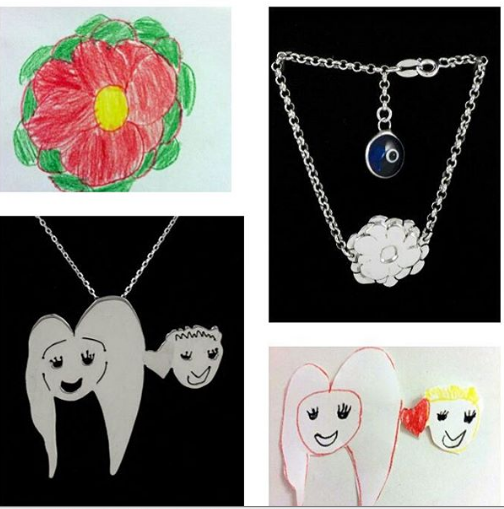 "Every drawing is unique," Tavukçu told HuffPost. "So their application solutions and their techniques are also unique."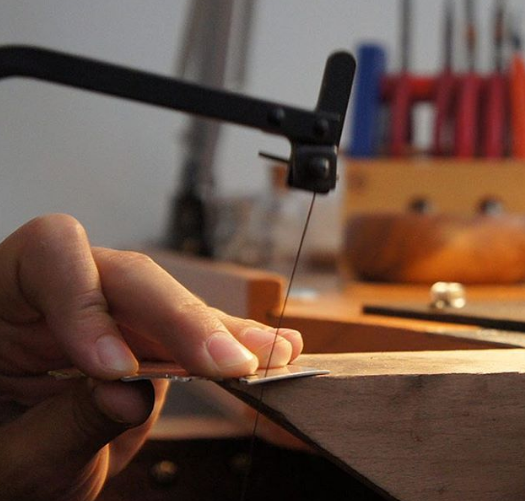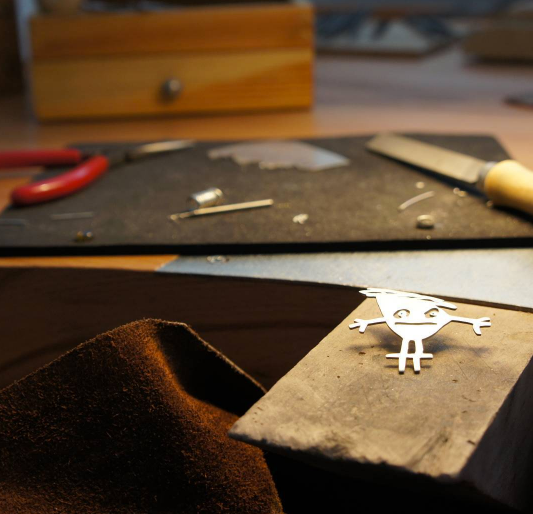 Pieces are usually hand cut from silver or gold-plated silver. Occasionally the women add laser engraving when there's more detail involved. The process usually takes about a week and prices range from $125 to $195.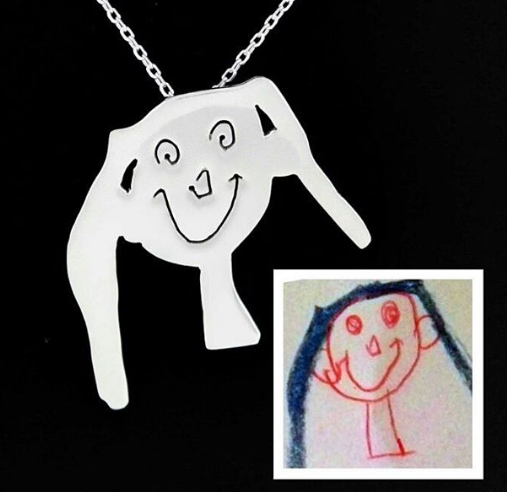 Many of Tasarım Takarım's pieces are given to parents as presents, but Tavukçu says that witnessing how a child responds to seeing her drawing transformed into wearable art is the true gift.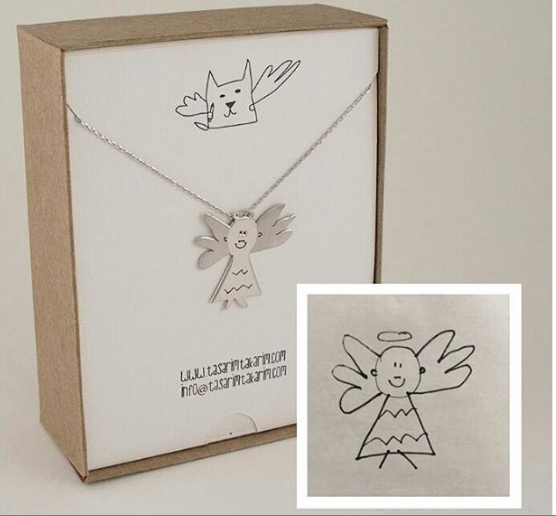 "When kids see the jewelry [they designed], they become so proud of themselves and feel very happy," Tavukçu said. "They feel so self-confident. They really believe that their art is loved and appreciated by others."
Related
Before You Go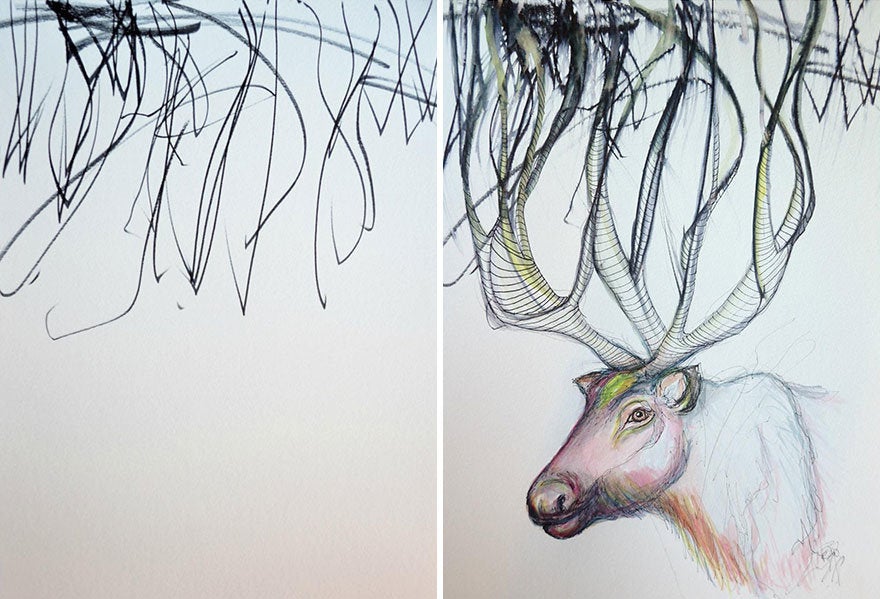 Doodle Drawings